Arsenal vs Aston Villa. Prediction and Preview. Probable Lineups, Team News, Stats and more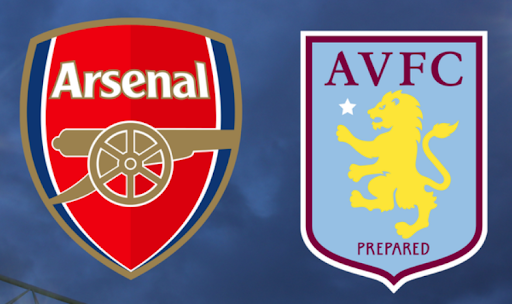 Arsenal will host Aston Villa in the English Premier League fifth-tour match at the Emirates Stadium. The fixture will take place on September 1, beginning at 00:00 IST.
Just because it will be a week without European competitions does not mean there will be no football until the weekend. The pause will be used by several countries to play a mid-week round of the recently kicked off domestic championships. That includes a lot of action in a busy Premier League. Aston Villa will pay a visit to the Emirates on the last night of this summer.
Both teams have managed to reinforce well in the off-season, but while Arsenal have already benefited from the new additions (they are in 1st place), Aston Villa still can't find their game (15th). The teams' objectives for the season are certainly different too. The Gunners are ready to fight for the league title, while Aston Villa's maximum target is to get at least into the UEFA Conference League, otherwise why did they invest so much money?
The London clash does not look good for the visitors, but it will be their fifth fixture, and we expect them to show a higher quality football. However, Mikel Arteta will try to leave no chances for Liverpool legend Steven Gerrard, who is trying his hand in England.
Parimatchnews will tell you everything you need to know ahead of the upcoming match.
Don`t miss out 👉: Liverpool scores 9 goals, epic comeback for Manchester City
Arsenal News & Current Form:
Arsenal have surprised not only their fans and opponents, but also themselves with a stunning start to the new EPL campaign. Mikel Arteta's side have not lost a point in their first four games and are solely sitting at the top of the standings – only Real Betis and Real Madrid have the same 100% mark among the top-five leagues.
It is important that the Gunners not only crush their opponents from the opening minutes, but also show character in difficult situations. As the game against Fulham progressed, the Londoners had to rebound after a horrible disservice by Gabriel (he had tryed to dribble in his own penalty area and gifted a ball to Aleksandar Mitrović).
But the Red and Whites came out with flying colours – first the newly appointed captain Martin Ødegaard stepped up with his 3rd goal in 4 games.
And at the end of the match Gabriel himself managed to make amends for his fiasco and literally pushed the ball into the Cottagers' net.
Impressively, for the first time in a long time, Arsenal are not just getting a result, but also showing very upbeat and cheerful football. On the other hand, this is expected, given the young average age of the team's players. Of course, the trademark one-touch combinations of the prime Mesut Ozil, fiery Aaron Ramsey, Santi Cazorla and Jack Wilshire era are still a long way off, but some of the plays by Odegaard, Bukayo Saka, Gabi Martinelli and Gabriel Jesus are already inspiring.
And everything going on is, in essence, according to the plan. If you look at the starting line-up of the Londoners, it is not much different in terms of big names from the teams that have been leaders in recent years. However, the current has the same Achilles' heel that let the team down at the end of last season which is a short bench and a few of quality players for the rotation. And you didn't even have to wait until the start of the Europa League and cup games to already see it become a problem.
Right now, Arsenal have a huge issue with their defensive midfield: before the match against the Cherries, the medical staff left the crucial Thomas Partey on the bench as a precaution, and the same goes for Oleksandr Zinchenko (who can also play as CDM). That would be alright, but today we received news of a serious injury to a quality stop-gap Mohamed Elneny.
Now it is not clear who will play in the midfield aread with Granit Xhaka, maybe this is a chance for a bit raw Albert Sambi Lokonga. Alternatively, Zinchenko will try his worth as a central midfielder (he plays that position in the Ukraine national team), with last season's starting player Kieran Tierney taking the LB. Oleksandr's move from City, by the way, was motivated by trying to open himself up in that position, something Pep Guardiola could not offer.
Sambi scorein in the friendly against Chelsea
Either way, the Londoners need to think seriously about providing depth in some positions, because when the match load increases – all the ambitions about heights could turn to ashes. Perhaps it's time to make a bid for Youri Tielemans, there's nothing for a player of that rank to do at in-crisis Leicester. The eager desire to sell Ainsley Maitland-Niles also looks slightly absurd against this backdrop. All in all, transfer deadline day for Arsenal is going to be excessively busy.
Despite the injury crisis, the Gunners should take advantage of the fact that the Birmingham side are seriously feverish, with Steven Gerrard's team alternating wins and losses against the mid-tablers and outsiders. It was against them that Bournemouth could confidently take 3 points, and we will remind you that the Cherries fired their head coach Scott Parker after a series of devastating defeats against the mastadons of the league and, incidentally, that includes Arsenal. Whether that sacking is logical or not, however, is another story.
Aston Villa News & Current Form:
The Villans have started their first full season under Stevie G. It is worth noting that the former Liverpool player had a decent record already, for example in his third full season in charge, Gerrard's side went unbeaten in the league to win Rangers' first league title in 10 years.
The legendary Englishman, who joined last autumn, has coped well with his role as 'saviour'. But will his competence suffice for the long term, when just being a good motivator is not enough? For now, Gerrard's name magic suffices and a number of curious newcomers came to Birmingham this summer, mostly just because of his personal brand: two defenders came from Sevilla in the off-season, Diego Carlos and Ludwig Augustinsson, ex-Liverpool Philippe Coutinho from Barcelona, Boubacar Kamara from Marseille, all but the latter not for free.
With a squad like this, you have to produce results, but Gerrard has not been able to do so yet. Although it's worth mentioning the dramatic injury to the Birmingham's top-five investments in their history, Diego Carlos. The hugely reckoned Brazilian is out for a lengthy period, which has seriously hampered Stevie G's plans. 
An attempt to build their own 'mini-Liverpool' may turn out to be a failure as Steven's men are far from being successful on the pitch. The Lions have only beaten sluggish Everton, who have had a poor start to the season. On the other hand, the Villans lost the other three meetings against AFC Bournemouth, Crystal Palace and West Ham having only scored one goal. Yes, they also crushed Bolton away, 4-1, but it was a just a cup game against a side that have recently fell to League One.
Only four teams in the Premiership had a worse scoring record – out-of-Championsip Bournemouth and Nottingham Forest with Wolverhampton (scored twice each), while West Ham have scored just once in 4 enctounters. The team does not look great functionally, not enough accelerations and creativity.
In any case, the Englishman has been seen as part of a long-running project, but he is now the most likely candidate for the next sacking after Scott Parker. The Villians are failing to find a winning inspiration. Now they also have to play Arsenal and Man City in four days which can potentionally become a final straw to make a tough decision.
Arsenal form guide : W-W-W-W
Aston Villa form guide (all comp.): L-W-L-W-L
Arsenal vs Aston Villa Head-To-Head Record:
| | | |
| --- | --- | --- |
| Arsenal | Draw | Aston Villa |
| 85 | 45 | 69 |
The two teams are among the oldest in England and have only met in cup or top division matches since 1904. The upcoming encounter will mark the 200th anniversary.
Meeting history over the last two seasons:
21.07.2020, Aston Villa v Arsenal – 1 : 0;
08.11.2020, Arsenal v Aston Villa – 0 : 3;
06.02.2021, Aston Villa v Arsenal – 1 : 0;
22.10.2021, Arsenal v Aston Villa – 3 : 1;
19.03.2022, Aston Villa v Arsenal – 0 : 1.
Arsenal vs Aston Villa Predicted XI:
Arsenal possible starting lineup: Ramsdale; White, Saliba, Gabriel, Tierney; Xhaka, Lokonga; Saka, Odegaard, Martinelli; Jesus.
Aston Villa possible starting lineup: Martinez; Cash, Konsa, Mings, Digne; McGinn, Kamara, Ramsey; Bailey, Watkins, Coutinho.
Statistical preview of the match Arsenal vs Aston Villa:
Arsenal have scored two goals or more in 10 last games (all competitions).
Aston Villa have won 3 of their last 5 games against Arsenal (2 defeats). In 4 of those 5 matches, one side or another have managed to get a clean sheet.
Arsenal have won six consecutive games at the Emirates.
Arsenal have a winning streak of 10 matches.
Aston Villa have scored only three goals in their 4 last EPL matches.
What has been said before the match:
Mikel Arteta, the Arsenal gaffer:
"I watch the Premier League teams and how physical they [Villa] are," he said. "Every game here is a battle for everybody, and we don't expect anything different. Villa are a top team, they have a big squad, top quality players and a good manager, and we expect a difficult game again here on Wednesday"
"We'll watch their last game and start to analyse them. Obviously, since we played each other they haven't changed that much. We'll play towards the games and prepare as well as possible, but they're a really physical team with a lot of presence, who are really good at using the box and it will be tough."
Steven Gerrard, the Villa gaffer:
"I said to the players after the game (West Ham) that we haven't started the season how we would have wanted but we have a choice between going into a shell and feeling sorry for ourselves and the results continue or we step forward. I want my senior players and all my players to step forward. We need our players in the best form possible to give us a better chance to get results."
"We're giving our full focus and attention to Arsenal. Arsenal were in this situation themselves 12 months ago when they didn't start the season very well. They've started this season very well and they've got a top manager and top players. They've had an opportunity to build a really exciting team there."
"We'll focus on trying to get the right result. They've started with a 100 per cent record but for me that's a fantastic opportunity and a big challenge for me and my players to go and try to ruin that."
Arsenal vs Aston Villa Prediction:
One of Villa's major issues is Diego Carlos' injury. The Brazilian has been playing at centre-back since his switch from Sevilla, but an Achilles tendon rupture sidelined him for six months after the second round. The Konsa-Mings partnership has yet to live up to its potential.
Arsenal, with their attacking trident confidently coping even with Leicester's tight defence, will have no problems in the coming match. Given that the Londoners and the Birminghamians are scoring a lot against each other, we should expect a repetition of this trend.
Although right now, looking at the Lions' goal tally, it is more likely that this total will be accumulated by the Gunners alone, as they are averaging three goals per game. All the more so because, perhaps, Emirates have finally found the spirit that once dwelt on legendary Highbury – this will serve as a massive boost to the team's confidence.
Don`t miss out 👉: 5 biggest battles to look forward to in UEFA Europa League 2022-23
Parimatch News staff prediction:
We say: Arsenal to win with with an individual total over 1.5 – Yes.