Valorant Introduces "Astra" from Africa, Yet Another Agent with Extraordinary Abilities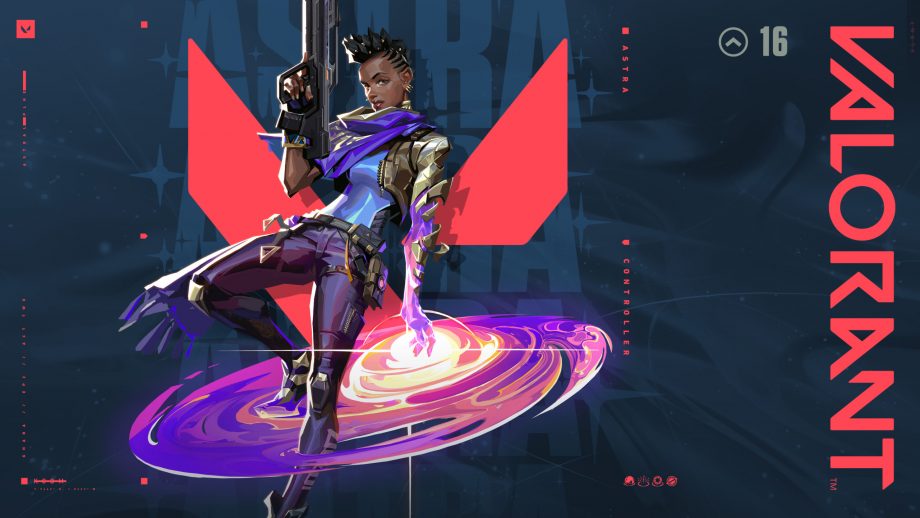 The wait for Valorant enthusiasts is over. The long-teased and much-awaited new agent "Astra", who incidentally hails from the African country of Ghana, is finally set to join the ever-growing roster of Valorant agents. 
Astra will immediately join the controller class of Valorant agents, a class which has remained unchanged ever since the release of the famous first person shooter title from Riot Games. Her trailer, which was released online, and also the constant leaks regarding her abilities more or less hints at a basic similarity to both of the popular Valorant agents, Brimstone and Omen. Astra will certainly be much more than just a Viper-style character.
Astra will carry a cosmic theme and therefore, her powers and abilities will also give away a celestial vibe. It is her astral form itself which directly influences the design of the controller kit. It will ultimately let her shoot two completely different Cosmic Divides at once. After they are charged, the Cosmic Divides will point out specific zones on the game map to enable her to utilize her tremendous abilities.
But what are these Cosmic Divides? They are a weapon of sorts, which predominantly look like stars, and are subjected to detonation through Astra's Gravity Well, Nova Pulse, or Nebula powers or abilities.
Gravity Well is a certain power of Astra, which will plunge enemies right into the very epicenter of its radar and eventually explodes, taking everyone that is trapped inside with it. Nebula is considered as Astra's smoke power, and Nova Pulse, on the other hand, is presumably a molly, which causes severe concussion to her enemies. The Cosmic Divides, which are her signature powers, can also be recalled and planted in varying locations, after they are fully recharged.
The twist of it comes next. To garner such a strong power, there has to be a price as well. The catch is that whenever she is in her truest Astral Form, Astra will be extremely vulnerable to her foes, and she can also be easily killed while setting up her powerful Cosmic Divides.
Astra's first look has garnered much appreciation from the global Valorant community, and unlike the game's previous entry, Yoru, she seems to be the agent who's going to take the Valorant world by storm when she is finally released into the game, and to the whole world. Every particular team in Valorant looks for a smoke agent and are often seen frustrated by the lack of good options, even after the presence of the powerful duo of Brimstone and Omen. Astra is set to change the whole dynamics of the playing styles of the players.
In-game leaders, too, will enjoy playing with Astra, and we can easily see why. Team captains will now be able to set up utility anytime and anywhere now, with the added flexibility of Astra being a celestial smoke agent with Cosmic Divides. Now, they'll also get the much-needed access to cooperative utility which can enable them to assist their teammates from far apart.
Also handy in solo ranked situations, Astra will be a valuable addition to the Valorant agent roster, presenting gamers with multiple qualities on the table and opening up room for an added range of in-game strategies on Valorant eSports.