Latest Indian eSports Organization "Samurai Esports" Starts Its Journey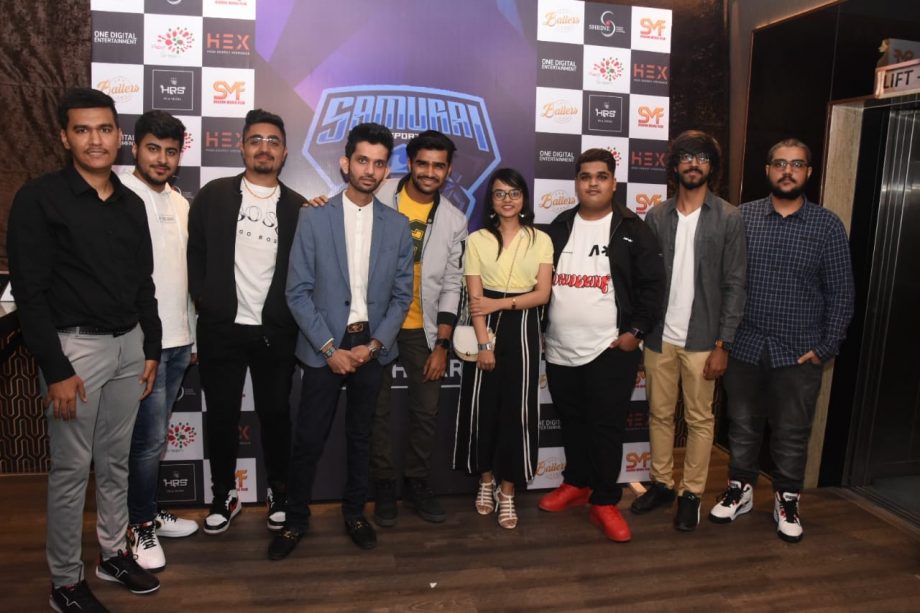 Yesterday (Wednesday, March 24, 2021) marked the launch of Samurai eSports, the whole new eSports organization primarily based in Mumbai, India. The inauguration ceremony was held at the Hex Club in Mumbai.
As the announcement ceremony went on, pretty much all the visions set by the company, and also the key players and content creators recruited by them were revealed or clarified.
The brand new eSports organization from India also unveiled its exciting new all-Indian Valorant roster. At this point of time, the company officials will themselves manage the team as well as mentor the team members, guide them towards glory, and also prepare them for the future national and international eSports competitions.
The startup is well-supported, with very supportive and friendly members at the top of its hierarchy. It aims to garner as much fan support as possible in the long run, through its exciting and hard-hitting gaming style. The Indian eSports industry is thriving at the moment, and inclusions like this will help build a better name for the country internationally in the gaming sector.
Atif Kazi is the proud founder and owner of the organization. He has appointed Premal Mehta as the CEO of the company. Kazi is a huge gaming fan and an enthusiastic gamer himself, and has developed a niche. He primarily garnered all his fan following within the discipline in a very short sphere of time. He is predominantly known as his in-game name "Samurai", which has had its fair share of effect on the name of his organization, as you can imagine/ 'Samurai eSports' — ring a bell?
Atif Kazi spoke to the media in the inauguration event. He said:
"My passion for eGaming has led me to create Samurai eSports and open up avenues and streams that is just the beginning for many aspiring eGamers. Our company will ensure that they are supported with the right kind of training modules that will help them ace not only their game but also will allow them to compete at national and international levels representing Samurai eSports." 
Samurai eSports has appointed veteran eSports player, Simar "Psy" Sethi, as the in-game captain/leader of its Valorant roster. The extremely talented gamer started his career playing Counter Strike: Global Offensive (CS:GO) back in 2013. He initially did it for fun and entertainment only. But later on, his expertise grew and he moved on to competitive CS:GO action from the latter part of 2015.
He has been quite a familiar name in the Indian eSports echo-system, having already represented the country in several big tournaments in countries like China, Dubai, Malaysia, the Philippines, etc. He has since moved on to Riot's FPS title Valorant and has thrived in it too. He was also present at the international boot-camp in Serbia where he faced Internationally renowned Players like Chopper, kUcheR, Hutji, Mir, and many more.
Premal Mehta, too, was present at the launching event, and revealed his plan for the organization going forward, as its CEO: 
"Samurai ESports is here to not only support young gaming talent. As a bootstrapped company we have invested from scouting the right gaming talent to content creators to a robust production team. These teams will ensure in helping us achieve our 5-year plans, which is to create more noteworthy teams across various formats of eGaming."
Here are the lists of the content creators and players already who have already been hired by Samurai eSports:
Content Creators
Mahek Syed,
Nikhil Sirohi,
Saloni Pawar, and
Shobhit Rai.
Valorant Roster
Harsh Arora,
Saaransh Dang,
Shailesh Dalvi
Simar "Psy" Sethi (Captain), and
Tejas Kotian.
If they can hold on tight for the rest of the pandemic, and keep on garnering good enough results, they'll surely be able to get their fan-following growing, which will ultimately stabilize its name within the Indian gaming community.