Leading European Esports Franchise "Team Vitality" Launches Its Operations in India, Reveals Streaming Team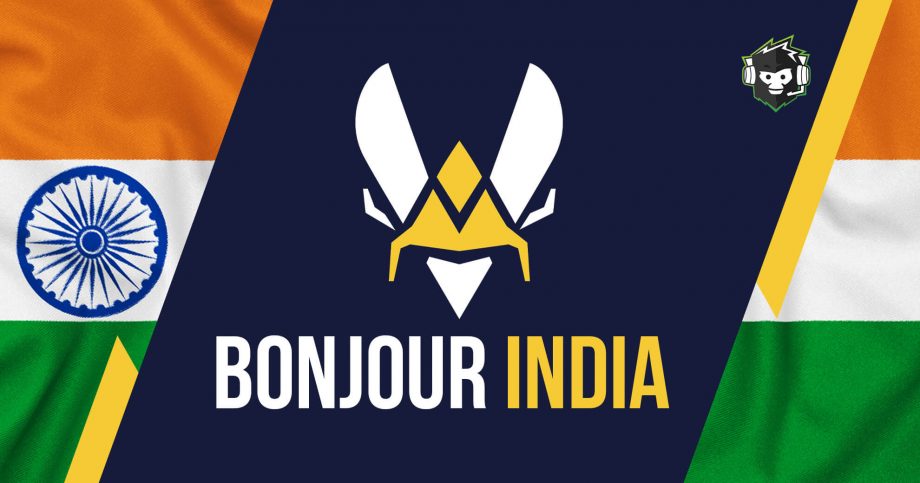 Team Vitality, one of the most sought-after eSports teams in the world and the most famous one in Europe, has officially launched its operations in greater India today. The much-awaited collaboration or expansion will see the renowned franchise setting up its Indian base in the business capital Mumbai. It has also revealed its new Indian team of streamers that will consist of the biggest and best gaming content creators in the country, including Nischay Malhan, the YouTube sensation who has become the youth craze of Indian gaming. 
This announcement was due to come earlier, but for the pandemic it had to be postponed. Team Vitality first hinted at the prospect of its eventual entrance into the Indian market earlier this year, which was strengthened last month when it launched its India-based social media outlets. Today's announcement ensures that Team Vitality has planted its feet firmly on Indian grounds, as it furthers its obligation to the constant growth of the eSports world, and more specifically, the expansion of eSports in the Indian region.
The ultimate focus of Team Vitality in India is to set up a sustainable local presence and also to kickstart a new community to establish a more cavernous connection with both eSports fans and also its own fans in India. Team Vitality has already stamped its authority by hiring India's top streaming talent. Joining the aforementioned Nischay Malhan ("Live Insaan" on YouTube) will be:
Saloni Kandalgaonkar (Mili kya Mili),
Nitin Chougale (Classified YT), and
Rachit Yadav (Rachitroo).
These four stalwarts have a combined number of 1 crore (10 million) YouTube subscribers.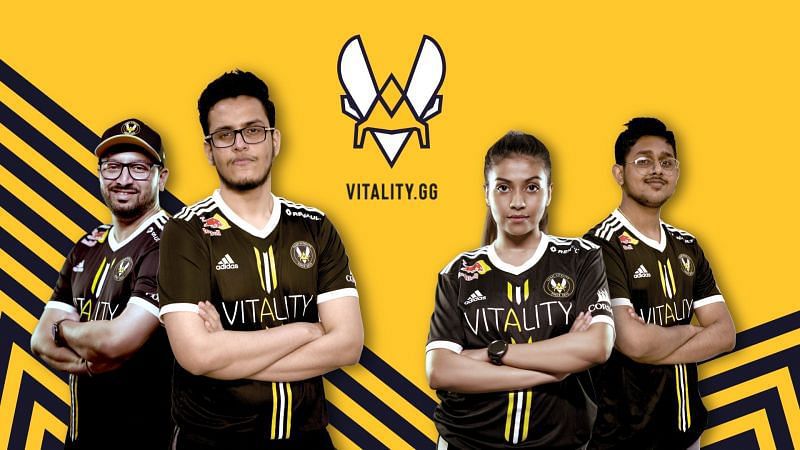 It has been revealed that these much-acclaimed gaming content creators will have their own variety of enthralling Indian gaming contests and events all across their several social media channels and accounts, including on the official Instagram and Facebook pages of Team Vitality India.
With its grand entry into India successfully conducted and covered, the famed gaming organisation has now set its eyes on creating a fully operational competitive branch in India by the end of 2021, aiming to become the finest gaming organization of the region. Further details on that revolutionary competitive expansion will be revealed in early 2021.
Team Vitality, based primarily in Paris, France, is the humble abode of eight top-class rosters across nine different games. It also has more than 50 eSports athletes from no less than 13 different nationalities. Now with its timely entrance in the booming Indian gaming market, Team Vitality is pretty much set to elevate the country's gaming credentials by unlocking its incredible competitive potential.
The Counter-Strike: Global Offensive (CG: GO) roster of Team Vitality has recently been promoted to the No.1 place in HLTV's CS:GO World rankings, demonstrating its dominance in the global CS:GO scene.
The popular franchise has directly qualified as one of only ten teams for the upcoming franchise-format League of Legends European Championship (LEC). It also reached the LoL World Championships in 2018, and its Rocket League roster was crowned the champions of the World Championships in 2019. Apart from that, Team Vitality also has ongoing deals with many of the topmost mainstream brands of the world including the likes of Adidas, Corsair, Red Bull, Renault, and many more.