Fast Game, Fast Food: Guild Esports Partners up with Sandwich Chain "Subway"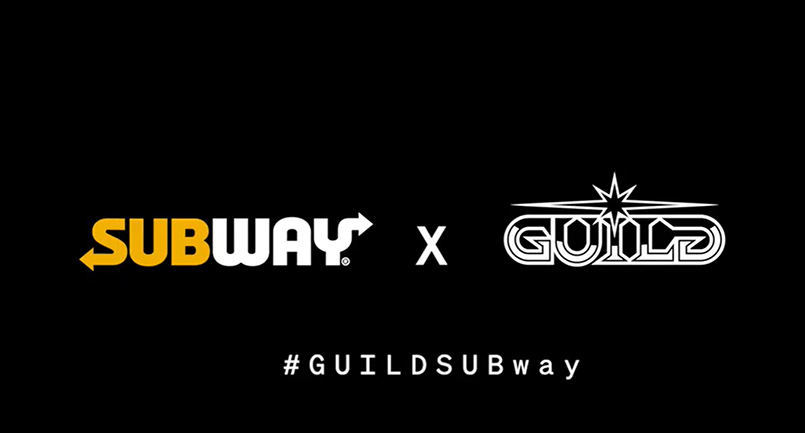 Famous British eSports organization, Guild Esports PLC, which is co-owned by ex-England football superstar David Beckham, has announced a partnership deal with arguably the most successful and popular sandwich chain in the world, Subway. The multi-million-pound sponsorship deal will last for two years, and will cover 55 different markets throughout the EMEA (Europe, Middle East, and Africa) region.
As part of the lucrative deal, Subway will now have the marketing rights and freedom encompassing Guild Esports' official team jerseys, as well as all its social media and digital content creation. Subway will subsequently receive the cash involved in the deal in four equal instalments across the next 24 months. No specific value or figure of the contract was disclosed in the release.
The sponsorship deal, which is one of the most eye-catching eSports deals in the recent past, will ensure that now Subway's logo will appear at Guild Esports' brand new headquarters in London, England. The facility will start its journey later this year.
Carleton Curtis, the Executive Chairman of Guild Esports, has expressed his delight in a statement after the announcement. He stated:
"We are incredibly proud to partner with Subway, an iconic global brand. This partnership is particularly exciting as we are completely aligned with Subway's commitment to helping people make better choices. These shared values also provide a strong foundation for a unique relationship and participation in our Academy. We have received strong support from Subway and look forward to deepening our partnership for the long term."
Guild Esports has also confirmed that Subway will now be working as its official academy partner. The ace food chain will also be fully integrated into Guild's digital and physical campaigns in the future.
Carleton Curtis also stated in his statement:
"The deal keeps Guild Esports on track to generate significant sponsorship revenues in its first full year since the IPO. As we build a young, dynamic community and fanbase that is much sought-after but hard to reach, our new business momentum continues to grow, and we look forward to announcing new sponsors in due course."
The integration of fast food into the fast gaming world surely stirs up many gaming eyes with lustful tears. These kinds of collaborations and sponsorship deals are starting to increase in the eSports industry. Only time will tell whether this particular deal reaps good results for both Guild and Subway, or the hype just gets diminished through time. They are off to a very good start, though. And if they can use this start as a spring-board to jumpstart a trend or two, then we are up for quite a show.