PUBG Mobile Esports Announces Oppo Reno5 as Its Smartphone Partner in the MEA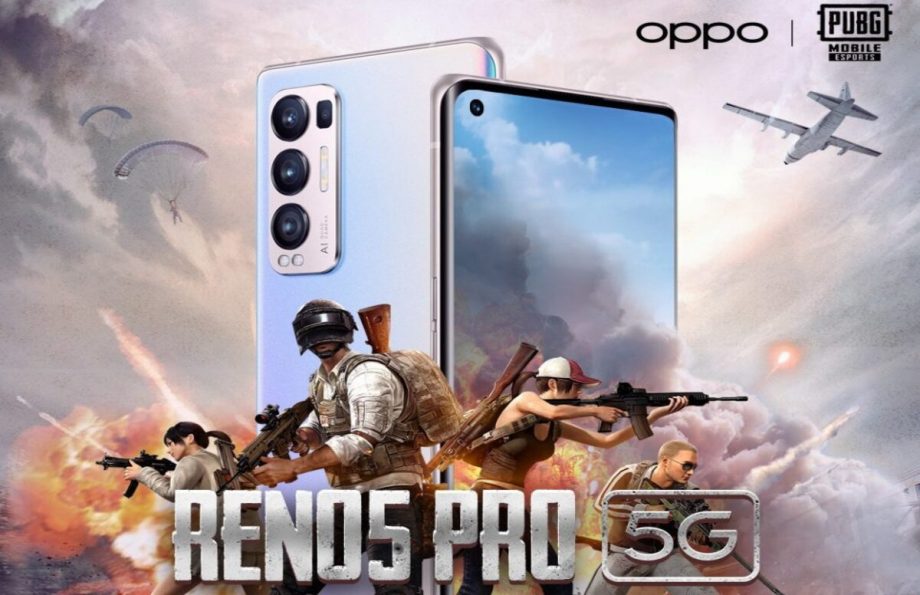 World-famous smartphone manufacturing and selling brand, Oppo, has announced on Tuesday that its brand new handset line, Reno5, will be the official smartphone partner of the groundbreaking mobile game from Tencent Gaming, PUBG Mobile Esports, in the vast region of the Middle East and Africa (MEA) for the entirety of 2021. 
The lucrative partnership deal ensures the Oppo will be directly involved in all the PUBG Mobile tournaments in the MEA region, all throughout this year.
The Middle East and Africa Regional President of Oppo, Ethan Xue, shared his delight in a press release, by stating:
"OPPO's strategy is focused on engaging with our users' passions in the UAE. In line with the huge popularity of mobile gaming in the region, we invested in bringing the ideal gaming platform to our customers through our latest Reno5 series of smartphones." 
Oppo has become one of the most sought-after mobile phone brands in the world, although it has its own band of haters and critics. But the progress the company has made in terms of representing the up-and-coming eSports community has been truly laudable.
Ethan Xue also added in the release:
"Selecting the new Reno5 Series as the official smartphone partner for PUBG MOBILE Esports in the Middle East and Africa region is a testament to the extraordinary and immersive gaming experience offered by our Reno5 Pro 5G and Reno5 5G smartphones."
The Reno5 series from Oppo, at present, only has two smartphones, namely the Reno5 5G and the Reno5 Pro 5G. As per the press release, these two Oppo devices accommodate software and hardware functionalities tailored exclusively for an intense and smooth gaming experience. In short, it's well-suited to gaming. These two smartphones also come with extensive gaming features like:
Gaming Shortcut Mode,
Gamer Mode,
Bullet Screen Messages, and
Adjustable Gaming Touch, etc.
Tencent MENA's Head of Office, John Lacey, also talked about his excitement with the deal:
"At PUBG Mobile, we're committed to bringing the ultimate fun and enjoyment for passionate, adventurous trendsetters and esports enthusiasts. Leveraging on our experience and expertise in esports, we're thrilled to join hands with OPPO to enhance the ever-growing mobile gaming landscape."
This is, of course, not the first time Oppo has strung its name with the gaming world. In the recent past, it has tied up with Tencent for the PUBG MOBILE MENA Challenger Cup in 2019. In addition, Oppo has also recently joined forces with League of Legends: Wild Rift's SEA Icon Series, as well as the Mobile Legends: Bang Bang Professional League (MPL) in the Philippines.
The partnership looks like a match made in the heavens. Only time will tell how much success these two parties can garner together.