Tim Paine episode will be distraction in The Ashes, says Ricky Ponting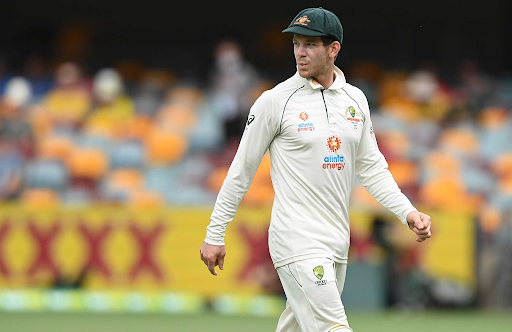 Tim Paine is in doubt for selection in the first Ashes Test to be played at The Gabba in Brisbane from December 8
Former captain Ricky Ponting believes that Tim Paine, who recently resigned as the leader of the Australian cricket team following the emergence of a case involving him sending lewd messages and photographs to a female colleague at Cricket Tasmania, will continue to remain a distraction in the upcoming Ashes series starting December 8.
Ponting believes that Paine has become an unwanted matter of distraction for The Ashes series which will be starting at the Gabba in Brisbane on December 8. The former Australia captain says that Josh Inglis is the right man for the future as the national team's wicketkeeper.
Following Paine's exit as the captain, his position in the team is not confirmed given that he has been struggling for fitness and also does not have any compelling form with the bat to force his way into the team.
Pointing told Cricket Australia's website,
"I think inevitably it will (be a distraction). Yes, he's made a huge call for himself, for Australian cricket and for the betterment of the Australian cricket team. But it's not going to go away. We're only a few weeks out from the first Test — it will bubble along.
"As much as we would all love to see it go away and there comes a point where it's never talked about, it's inevitable that it's going to be there. If he plays in Brisbane (for the first Test), the rest of the group and everyone needs to move on and do the best they can to forget about it and knuckle down.
"Unfortunately for Tim he's going to get asked about it everywhere he goes. Whenever you make mistakes and you've got to front up in front of the cricket-loving public, you have some doubts in the back of your mind for a period of time,"

Ponting added. 
Ponting said that the lack of match practice will be a major hindrance for Paine to make a case for selection in the Australian squad for the opening Test at least. Paine, meanwhile, played in a second XI match for Tasmania in which he took six catches behind the stumps to showcase his class with the gloves.