Ramiz Raja replaces Ehsan Mani as Pakistan Cricket Board's new chairman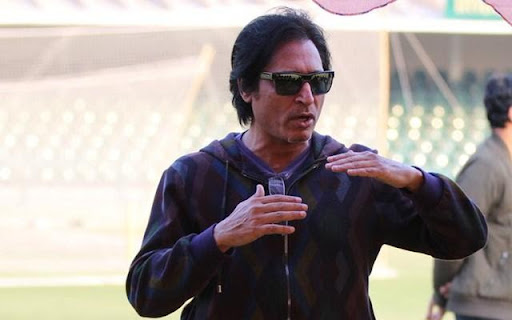 Cricket Pakistan/Twitter
Former Test Player, Ramiz Raja is all set to take over Ehsan Mani and become the new Chairman of the Pakistan Cricket Board (PCB).
Ramiz Raja has been named by Pakistan's Prime Minister, Imran Khan to become the next chairman of the Pakistan Cricket Board (PCB).
The 59-year-old will replace Ehsan Mani after the succession process is complete. The decision comes after a meeting with PM Imran Khan who agreed on changing the PCB chairman.
Ramiz Raja and Ehsan Mani met Prime Minister on August 23. After the meeting, Ramiz, who was also a chief executive officer of PCB, revealed:
"I have given him (Imran Khan) my plans. He will make a call,"

and decided to wait to hear from the PM's office. Finally, the decision was made three days later.
Ramiz Raja confirmed that he has obtained the job.
"The aim is to reset Pakistan cricket's GPS and will be in pursuit of excellence,"

Raja, who was also a Chief Executive Officer of PCB, confirmed on Thursday.
"I did meet with the PM and presented him with a roadmap for how Pakistan cricket can go forward. It was a cricket-centric discussion on the problems Pakistan cricket is facing and what possible steps can be taken to improve the overall performance. I am glad he called me up and heard me out. He is concerned about the state of cricket overall and is open to discussion,"

he added.
During three years as PCB chairman, who presented as the president of the International Cricket Council (ICC), played a good role in recovering international cricket in Pakistan. PM nominated two names to the PCB Board of governors to elect the new chairman.
Mani's constant strutting against the BCCI didn't leave him with too many friends in India. On the other side, Ramiz has a good relationship with the ICC members, he would understand the fluctuation of International Cricket better than Mani.
Mani was appointed as a Board of Governor member by Prime Minister, Imran Khan three years ago and he won the election to become PCB chairman in September 2018. In the same way, Ramiz should find his way to the top position.
There are chances that Mani will retain his position as the BOG member and another member Asad Ali Khan will be replaced by Ramiz, sources had revealed.
The second member to be nominated by the PM is believed to be a noted businessman- Asad Ali Khan. There are seven on the BOG currently – four independent directors, CEO (Wasim Khan), and two nominees of the Prime Minister.
Also read about: The postponement of Pakistan, Afghanistan ODI's