Rajasthan Royals sack captain ahead of IPL 2021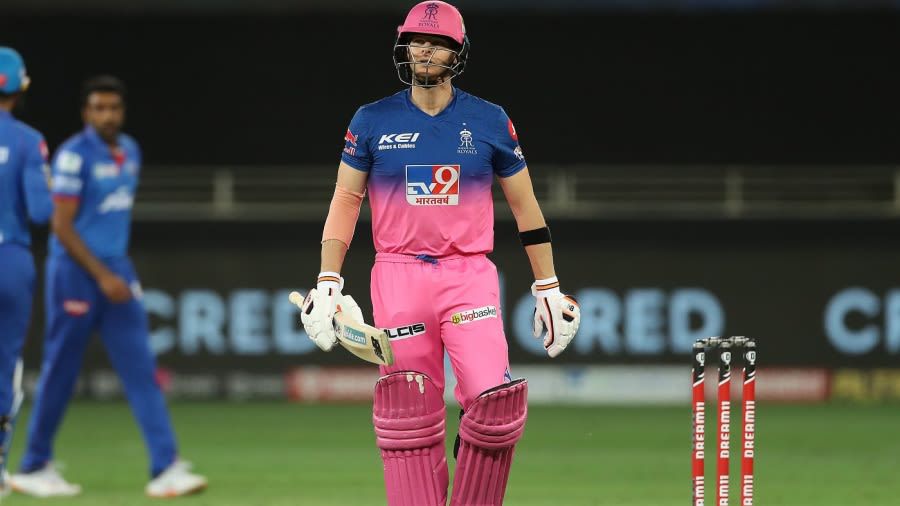 Steve Smith played for the Rajasthan Royals (RR) since 2014 and captained the franchise for much of his stay at the club
Rajasthan Royals have released their captain Steve Smith ahead of the Indian Premier league 2021 season auction which is said to be here sometime in February. Smith was associated with the Jaipur-based franchisee since 2014 and even captained them for most of his tenure with the team that won the first ever edition of the world's biggest T20 cricket league.
The biggest reason behind the release of world's premier batsmen Smith owes to the fact that he does not score as proficiently in the shortest format of the game as he does in the others—50-over and Test cricket. In the previous edition of the IPL and the United Arab Emirates, Smith began with a couple of heavy knocks but lost form along the way and his team also could not pick up after a splendid start to the tournament.
Smith is now in the open market and he would be sought after by several teams who are going through a rebuilding phase of sorts. Chennai Super Kings could be one team which would eye buying one of the world's best batsman. Royal Challengers Bangalore, who have been in news for releasing several of its top players including Australia's limited-overs' captain Aaron Finch, could also be one of the teams who have met on their radar.
Former India cricketer Aakash Chopra, meanwhile, welcomed the move by Rajasthan Royals to get rid of Smith was not serving the purpose of the best batsmen as well as the captain. India wicket-keeper batsman Sanju Samson has been named the captain of the Rajasthan Royals side and he will now be leading the likes of some of the world's best cricketers in Ben Stokes, Jofra Archer and Jos Buttler.
"I don't like the idea of an overseas captain. When you go with an overseas captain, he is 25% of your resource from the overseas lot. I think it's a good move to release Steve Smith. I don't think he is worth Rs 12.5 crore. I would be very surprised if someone bids this much for him,"

Chopra said.
While it is expected that the next IPL will be held in India during the months of March-April-May, the Board of Control for Cricket in India (BCCI) has not get announced anything in particular and it remains confident that the ongoing coronavirus pandemic situation would be not be causing much trouble in organising the tournament as it did the last time in 2020.