Tom Latham is excited to win the white-ball series against Pakistan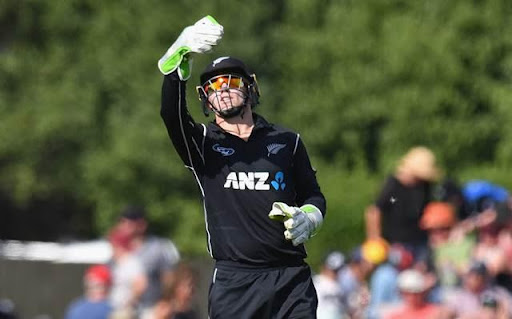 CricWick Twitter
New Zealand skipper, Tom Latham said that although their playing X1 is not familiar with the playing condition they are ready to take the challenge and win this historic series.
New Zealand will play the first ODI against Pakistan on Friday, September 17 to mark their first experience on Pakistani soil for 18 years.
Acknowledging that this will be a special occasion for the hosts, Tom Latham added that his team is geared up to face all the challenges and mark their victory in these historic series.
"We know it is special for Pakistan to have cricket in their country and we are excited to be here. Pakistan is a quality side and they have some talented white-ball players in their line-up. We have the desired fire-power in our ranks to win this series and I am sure our batters and bowlers will rise to the occasion and make this historic series memorable for us,"

Latham said on the eve of the opening game.
Before this series, New Zealand had lost the away T20I series by 2-3 where the spin played a key role in the result.
Latham also acknowledged the fact that the pacers would find the conditions in Pakistan more favorable as compared to what Bangladesh offered.
"Yeah, obviously in Bangladesh, the surfaces dictated the sort of variations that the bowlers needed to bowl whereas potentially here, we're a little bit unsure – we haven't played in these conditions before. For us, it's about trying to adapt to the conditions and try to think on our feet a little bit and obviously, we have some good fast bowlers in our group and they probably enjoyed seeing the ball go through a little bit more than what it did in Bangladesh. I'm sure they will be excited to get into the game tomorrow as we all will be,"

said the New Zealand captain.
New Zealand will however miss the wicket-keeper batsmen, Tom Blundell who was ruled out from the series following a left-quad strain.
In this case, Tom Latham will have to play multiple roles as a wicket-keeper, skipper, and middle-order batsman which has been announced to embrace.
"Each facet has had its difficulties, but that's my role in the side. It's important… whether it's batting it's adapting to the situation, whereas from the captaincy point of view we're lucky we have a few leaders in the group and have tried to instill a bit of confidence into the guys and I trust them if they want to make changes.
"Obviously, we quite didn't get the series win that we wanted in Bangladesh, but the guys have been building really nicely over the last couple of weeks, adapting to conditions [in Bangladesh] and we've been doing the same here, adapting to conditions in Pakistan, so hopefully we can hit the ground running tomorrow.
"I have my role in the middle order and it's about trying to execute that role as best as possible. The role that I'm in is a slightly different one where you could be in a lot of different situations, so just trying to adapt to that as best as possible and work with the partner and work with the group – whether it's putting a score on the board or chasing a score down. I certainly don't see it (captaincy) as added pressure, so it's just about trying to execute my role as best as possible,"

added Latham.
Also have a look at: Big decisions by PCB before World Cup