New Ball is the victory for second test against India, says Moeen Ali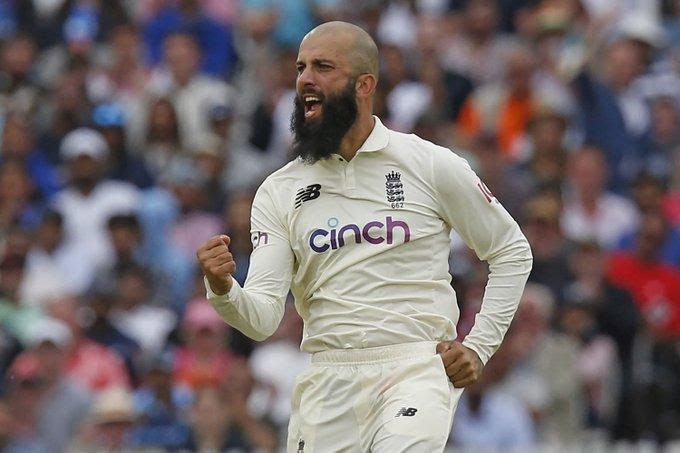 Courtesy ICC
Moeen Ali forecasts the new ball is crucial for both Teams after Sunday's see-saws at Lord's left the match amusingly composed.
Moeen Ali is enjoying every bit of his return in the second test match of the series against India at Lord's, saying at this stage of his career he just wants to enjoy the game. He predicts that the new ball would prove influential in settling the second test between England and India after Sunday's teeter the fourth day at Lord's.
India was 181-6 in their second innings when bad light forced an early closed to play.
Skipper Joe root wanted to take the new ball despite the meeting unhappiness with India counterpart Virat Kohli, gesturing towards the floodlights from the visitors, pavilion balcony, unhappy at the match beginning in these circumstances.
Rishabh's pant was 14 not out and Ishant Sharma unbeaten on four.
"They've got Pant, who is dangerous, and we know what he can do but we also know what Jimmy Anderson can do with the new ball. We need four wickets and they need to get some runs.
"I think they're in a half-decent position and I think we're in a good position. We're going into a great day,"

added Moeen.
"We were pretty pleased to come off as well, a 15 or 20 run over from Pant could have been dangerous. It's more of a tactical thing and I think both teams had the same tactics."
Wood had an injury scare to his shoulder during the act of saving a boundary but Moeen said he seemed to be "alright."
The fast bowler Mark Wood had dismissed in-form Indian openers KL Rahul and Rohit Sharma before they could cancel the shortfall.
"I think he's OK, not too bad,"

said Moeen of Wood.
"He fully deserved his wickets and Pujara was a massive one.
"I was very pleased for him(Wood). He was telling me in the first innings that he doesn't get the wickets he would like, and I said these things can happen and they will come. The way he bowled was fantastic and it was a great catch by me at deep square leg,"

Moeen said about Woods.
"The way he ran in and banged the pitch with a softball on a dead wicket…I thought he was fantastic."
The off-spinning all-rounder dismissed a well-set Ajinkya Rahane and Ravindra Jadeja as India lost three wickets for 20 runs to finish the fourth day at 181-6.
"I feel happy with everything and I'm not taking it too seriously anymore,"

said Moeen, playing his first home Test in two years.
"I know there'll be bad days, probably bad days in this series, but I know there'll be good days."