Moeen Ali says goodbye to the Test cricket, confirms ECB on Monday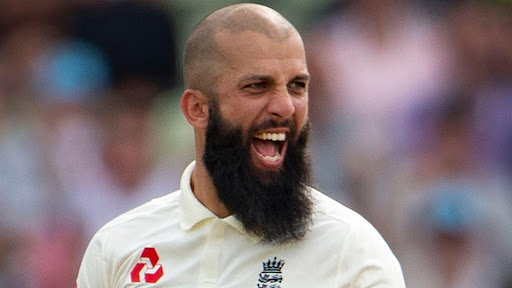 Twitter
Moeen Ali has announced his retirement from the Test cricket at the age of just 34 but will continue to play for England in the white ball cricket.
England all-rounder, Moeen Ali has decided to retire from Test cricket, the ECB confirmed on Monday. He will continue his career for England in white-ball cricket.
"I'm 34 now and I want to play for as long as I can and I just want to enjoy my cricket,"

Moeen said. 
"Test cricket is amazing, when you're having a good day it's better than any other format by far, it's more rewarding and you feel like you've earned it.
"I will miss just walking out there with the lads, playing against best in the world with that feeling of nerves but also from a bowling point of view, knowing with my best ball I could get anyone out. I've enjoyed Test Cricket but that intensity can be too much sometimes and I feel like I've done enough of it and I'm happy and content with how I've done."
The all-rounder made his test debut for England in 2014 against Sri Lanka at Lord's. He scored a century in just his second test match, overall hit five Test centuries in his career.
He also delivered a fine performance with the ball and took five five-wicket hauls in Tests. He finished with a moderate average of 28.29 with the bat and a bowling average of 36.66.
His peak career came in 2017. In the home series against South Africa, he picked up a famous hat-trick at the Oval and was named player of the series after taking 25 wickets in the series at 25.64.
He is the third England spinner who took the highest wickets in Test cricket after Derek Underwood and Graeme Swann.
When England spinning bowling was in a trouble, he played the role very well than anyone could have predicted.
In 2019, he was excluded from the England central contract in the Test and took a break from the longest format.
After 18 months, he comeback to the ground but England couldn't win the match and ECB sent him home to manage his task.
He played his last test match against India recently at the Oval.
In 2019, he raised 195 wickets and became the 15th player who played a fine cricket with the bat and ball.
He is part of England's upcoming T20I World Cup squad which will begin on October 17.
Also Read: Shahid Afridi hints something big for T20 World Cup