Looking forward to working with Hardik, a new and young captain – Gary Kristen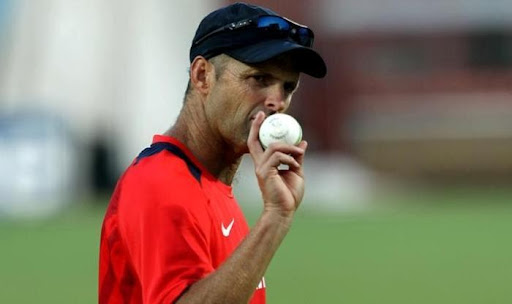 Ahmedabad's newly appointed mentor Gary Kristen expresses his excitement to work with Hardik Pandya
Gary Kristen who is a newly appointed batting coach and team mentor of Ahmedabad said that he is looking forward to coming back to the IPL and working with the 'motivated' Hardik Pandya who is eager to prove himself as a leader.
The Indian all-rounder, Hardik Pandya is roped in for 15cr by the new Indian Premier League (IPL) franchise of Ahmadabad as a leader.
Gary Kristen, a newly appointed batting coach and team mentor of the Ahmedabad franchise, said that he is looking forward to coming back to the IPL and working with the 'motivated' Hardik Pandya who is eager to prove himself as a leader.
"I am looking forward to working with Hardik as a young and new captain,"

said Kirsten to the Star Sports show 'IPL: SELECTION DAY' on Saturday (January 22). 
"I think he will be really motivated to come in and make a plan and show what he is capable of at this level of the game as a leader. He's a great player. What I have heard is that he is really keen to get into the mix and get involved. I think he understands the importance of this tournament. What I have heard is that he is raring to go and get into the mix from a leadership perspective. So, I think that's really exciting for us to have a player with such a level of skill, motivated to do well in this competition."
Kirsten had recently served as a coach and mentor of the Royal Challengers Bangalore in 2019, after taking over the duties of New Zealander Daniel Vettori.
Even before that, he was the batting coach for the 2018 season alongside Ashish Nehra, who was the bowling coach in the season, and the South African mentioned in his statement saying that he was comfortable working alongside both the Delhi pacer and Vikram Solanki – the Director of Cricket at the franchise.
"To be working alongside Ashish Nehra and Vikram Solanki, who I have worked with before. I think we are all very excited about the opportunity. My role, the designation is the team mentor and batting coach, so I am going to have my hands full with handling a lot of work at ground level, but essentially, just to be assisting players in preparing them to be the best versions of themselves and the team that they are going to play. I love the coaching and I am really looking forward to the role. I have journeyed a lot through IPL, of four years. I've been involved in a lot of short-format matches and got a decent understanding of what a team needs to do, how you need to find that winning flow, which is a priority in IPL."
The Ahmedabad franchise also gets their homework done with the two major signings – Rashid Khan and Shubman Gill for 15 cr and 8 cr respectively to complete their quota of players ahead of the auction. Rashid was picked up from the Sunrisers Hyderabad, and Gill will be saying goodbye to Kolkata Knight Riders.
"I am really excited by both of them. They are both high performers – Rashid Khan has gone around the world, proven his value anywhere, so that's an incredible signing for us. I am very excited to work with him – I haven't yet – but I have seen him a lot, have met him a few times, but have never really worked with him. So, I am looking forward to that. Certainly, watching him on the field, he's a very competitive, young man that wants to do well for the franchise that he's been involved in. Gill is a fantastic player, who, in my view, should be playing for India. He is on the verge of that and has played already. With great flair and instinct for the game, he could be a match-winner on his own. From a batting perspective, I am looking forward to working with him and helping him give the best out of an IPL season."
Meanwhile, the Lucknow-based franchise confirmed the signings of KL Rahul, Marcus Stoinis, and Ravi Bishnoi. Explaining they have these signings in their mind earlier, team owner Sanjiv Goenka, said they were looking at "building a foundation for the team" keeping the future in mind.
"There were multiple things. We were looking at not only building a team for one or two seasons, as we did in the case of Pune but actually, building the foundation for a team, which will compete successfully for many years. We were also looking for players with more than one facet, so not singular-dimension players. So, KL is not only an outstanding batsman, he's a great wicketkeeper. Marcus is a great finisher, a good bowler, and a phenomenal fielder. Ravi brings a unique dimension to the spin department and is an exceptional fielder. So, we looked for players, who could do more than just one thing; players who would be with the franchise for several years – three, four, five, six, seven, eight years. And KL is in the batting department, Marcus is an all-rounder and Ravi is a bowler, so we have tried to cover all the three departments.
"KL will be the captain. I have been very impressed by KL's not only batting and wicketkeeping abilities but his leadership skills. He is evolving, he is growing, he is maturing as a player, as a leader and he is somebody I would've wanted to lead the team. And I do believe, given the right atmosphere, given the right environment, he will emerge as a phenomenal leader, and he has everything it takes to succeed,"

he added.