KL Rahul join Lucknow-based new franchise, Hardik Pandya links up with Ahmedabad team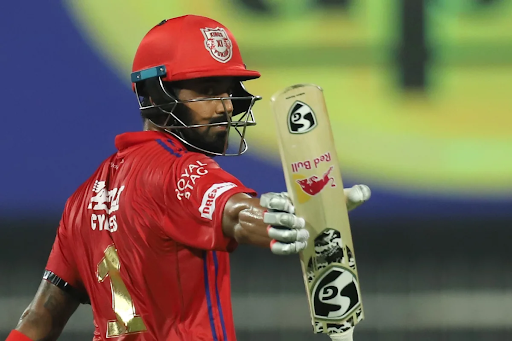 KL Rahul is expected to lead the Lucknow-based IPL team
The current India ODI captain KL Rahul along with discarded all-rounder Hardik Pandya were among the players named by new teams in the Indian Premier League (IPL) ahead of the mega auction to be held in February. The IPL 2022 season is set for expansion, as it will have 10 teams and an overall 74 matches in the competition hereon.
It has been revealed that along with Rahul, the Lucknow-based IPL franchise team, who are yet to announce their team name, have also added Australian all-rounder Marcus Stoinis and Indian uncapped legspinner Ravi Bishnoi as their other two players.
On the other hand, the Ahmedabad-based franchise have not only announced the list of three players but have also named their coaching staff. India discard Hardik Pandya is expected to lead the Ahmedabad-based franchise, who too are yet to announce their team's name. Former India fast bowler Ashish Nehra will be the head coach of the Ahmedabad-based franchise which will also have the former India World Cup-winning coach and South Africa player Gary Kirsten, along with former England cricketer Vikram Solanki, who will be the team director.
Along with Pandya, the Ahmedabad-based-based IPL franchise has also added Afghanistan cricketer Rashid Khan and India batsman Shubman Gill to their team roster.
The new IPL teams were allowed to buy three players each directly before the deadline of January 22, following which they will be taking part in the mega auction to be held on February 12 and 13 with a purse of INR 90 crores each. The Ahmedabad-based franchisee has spent INR 15 crores each on Pandya and Rashid, whereas Gill will be paid INR 7 crores for his services.
On their part, the Lucknow-based franchise has paid INR 15 crores to Rahul, INR 11 crores to Stoinis and INR 4 crores to Bishnoi. Like it is the case with the Ahmedabad-based franchise, Rahul is expected to be the captain of the Lucknow-based team after leading Punjab Kings for the last few seasons in the world's biggest T20 cricket league.
Rahul has played for Royal Challengers Bangalore, Sunrisers Hyderabad and Punjab Kings in the past in the IPL. Rahul has remained one of the premier batsmen in the competition, scoring 659, 593, 670 and 626 runs respectively in IPL seasons 2018–21.