Indian bowlers make merry against Leicestershire in tour match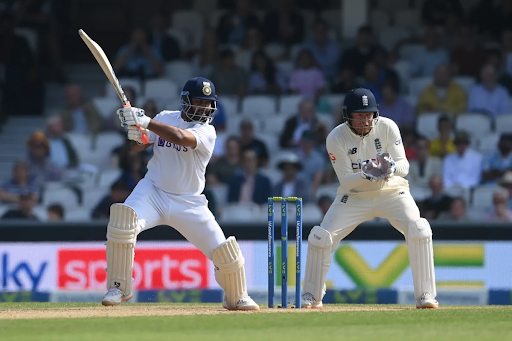 Rishabh Pant scored a timely 76* for Leicestershire against Indians
Ace India fast bowler Mohammad Shami dismissed Cheteshwar Pujara — playing for the opposition side in this tour match not officially recognised —for a six-ball duck as Indian bowlers enjoyed a field day against Leicestershire on the second day of their four-day warm-up match being played at the Grace Road. 
The Indians enjoyed an overall successful day after an unimpressive start to the game and to the tour of England, since their batsmen generally cut a sorry figure against Roman Walker and company with the English bowler taking a five-wicket haul.
Indians were reduced to 246/8 on the first day and they declared overnight, only to bowl the home team out for 244, which was largely propped up by Rishabh Pant's sparkling 76. The Indian wicketkeeper-batsman outscored his counterpart in the native side with 76 from 87 balls, which was studded with 14 fours and a six.
Cheteshwar Pujara was dismissed by Mohammad Shami for a duck with the bowler celebrating the wicket by hugging his teammate. For Leicestershire, Louis Kimber made 31, Rishi Patel scored 34 and Roman Walker, the star of the first innings, made 34 as well.
Mohammad Shami returned with 3/42 from his 10 overs whereas Shardul Thakur and Mohammad Siraj both claimed two wickets each. Ravindra Jadeja marked a successful return to competitive cricket with 3/28 from his 8 overs, but Umesh Yadav was wicketless in his spell of 10 overs.
In the second innings, the Indian batsmen were more disciplined and focused with Srikar Bharat continuing to impress. The right-handed batsmen remained unbeaten on 31 from 78 balls with 5 fours and put on a strong first-wicket stand with Shubman Gill for 62 runs. Shubman Gill made 38 from only 34 balls, hitting 8 fours before his innings was ended by Navdeep Saini.