ICC to introduce bat-tracking technology for the first time in T20 World Cup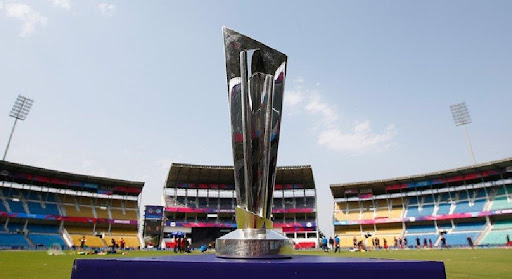 Twitter
The International Cricket Council (ICC) announced on Friday that it is all set to introduce new technology featuring bat-tracking for the first time in the T20 World Cup.
The International Cricket Council (ICC) has promised an "unparallel" experience to cricket fans throughout the world which includes an experience of a surprising coverage of the T20 World Cup.
The ICC announced that new bat-tracking technology is going to be used for the first time in the tournament.
"For the first time in cricket, we'll also see tracking off the bat, which will be provided by Hawk-Eye in select matches, in addition to their ball tracking and edge detection services,"

reads a post published on ICC's official website. 
The ICC further said that the Fans will also enjoy the tournament with more detailed action involving a cable-suspended camera system, spider cam, and many other features.
The ICC assured to broadcast 10,000 hours of live coverage from the councils broadcast partners to the fans in 200 countries.
Read full article: Ramiz Raja brings the biggest deal ever for Pakistan
"The ICC TV production will see a minimum of 35 cameras at all venues. Viewers will be treated to state-of-the-art coverage which will include live player tracking and a dynamic field plot,"

ICC revealed. 
The fans will also be able to enjoy the action through match highlights and other news stories on ICC websites as well on their social media pages.
Former England captain Nasser Hussain praised the ICC efforts that they have made for the mega event.
"This is going to be a massive tournament with the world's top players in action in the fastest evolving format of the international game,"

he said. 
"Not only do we get to see the leading teams, but we also get a chance to see the emerging teams fancying their chances in the T20 format. I can't wait for the tournament to begin and I'll enjoy working on these mouth-watering contests,"

he concluded.