Pakistan is set to host Asia Cup 2023, Ramiz Raja confirmed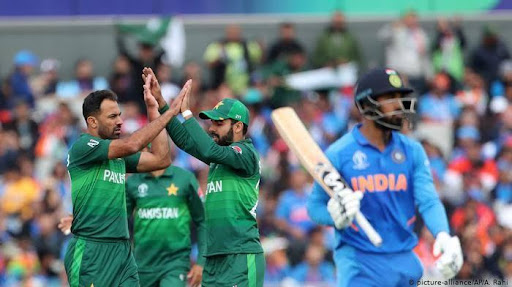 Twitter
In the ACC meeting on Thursday, it has been decided that Pakistan will be hosting the Asia Cup in ODI format in 2023 and Sri Lanka will host the Asia Cup in the T20 format in 2022.
Pakistan is all set to host the Asia Cup of 2023 which will be played in Pakistan.
The Asian Cricket Council (ACC) has allotted Pakistan to host the tournament in 2023 and it will be played in the ODI format.
The decision happened in an ACC meeting which was held on October 15 and it was decided that the 2022 edition of the Asia Cup will be played in the T20 format, and hosted by Sri Lanka.
Pakistan didn't host a single match or any ICC event after a terrorist attack on the Sri Lanka team in 2009.
However, International teams stopped traveling to Pakistan. Then, Zimbabwe toured Pakistan first time in 2015 after the 2009 attack.
In the ACC meeting, the decision has taken that now it is the turn of the Pakistan Cricket Board (PCB) to host the ICC event and Pakistan Cricket Board (PCB) has already told that Pakistan will host the event only in Pakistan, not at a neutral venue.
The ICC ODI format World Cup will start in October-November 2023. So, the exact date of the 2023 Asia Cup event will be announced soon.
PCB Chief Ramiz Raja has confirmed the news that Pakistan will host the Asia Cup in 2023 who was represented by PCB in the ACC meeting.
Do not miss: ICC to introduce latest technology in T20 World Cup
Team India will also tour Pakistan due to Asia Cup which will be played in Pakistan in 2023.
Pakistan and India have been one of the most highlighted matches in the ICC events and both countries have shared great memories from it.
The last time Pakistan hosted the Asia Cup was in 2008 when the Indian team also visited Pakistan.
Pakistan and India have last played their bilateral series in 2013 and otherwise, they have only played against each other in ICC events.
The Cricket series couldn't play between these two nations due to political reasons.
Originally it was the turn of Pakistan to host the Asia Cup in 2020 but India refused to travel to Pakistan.
Later, the PCB exchange the hosting rights with Sri Lanka but Sri Lanka also couldn't host the event in 2020 and 2021 due to the ongoing pandemic.
Earlier, England and New Zealand had withdrawn the white ball series against Pakistan by citing security concerns.
Ramiz Raja has described that it is a big achievement for Pakistan Cricket and its fans to host the Asia Cup in Pakistan.
Jay Shah invited Ramiz Raja for the final of the IPL. However, Ramiz couldn't come due to a busy schedule.