Gayle leaves IPL in the midst citing bubble fatigue to stay fresh for T20 World Cup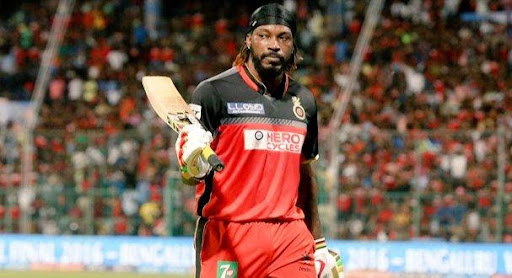 Twitter
Punjab Kings batter Chris Gayle has decided to leave the Indian Premier League (IPL) 2021 bio-bubble for the mental recharge and refresh himself before the T20 World Cup.
Punjab Kings player and the Universal Boss Chris Gayle have abandoned the remaining matches of IPL 2021 citing bio-bubble fatigue and to get some rest before the upcoming T20 World Cup.
In a statement IPL franchise, Punjab said,
"Chris Gayle will be leaving the IPL bio-bubble due to bubble fatigue. Having been a part of the CPL bubble and then the IPL bubble he expressed a desire to mentally refresh himself in Dubai before representing the West Indies in the T20 World Cup."
Gayle himself cited the need to "mentally recharge" himself before the T20 World Cup.
"Over the last few months, I have been a part of the CWI bubble, CPL bubble followed by the IPL bubble, and I wish to mentally recharge and refresh myself. I want to refocus on helping the West Indies in the T20 World Cup and would like to take a break in Dubai,"

Gayle was quoted as saying in a Punjab Kings release.
"My thanks to the Punjab Kings for giving me the time off. My wishes and hopes are with the squad always. All the very best for the games coming up,"
He played only two matches since the remaining leg of IPL 2021 resumed on September 19. He scored only 19 and one in two innings.
He joined the UAE leg of IPL after winning CPL 2021 and has already done a lot of hard work.
So, he decided to withdraw himself from the remaining games of IPL 2021 for mental preparation for the T20 World Cup.
With 8 points from 11 games, Punjab Kings are still in with a chance for debuting in the playoffs but the team's director of cricket operations, Anil Kumble, said that he respects Gayle's decision.
"I've played against Chris and have coached him at Punjab Kings and all through the years I've known him he has always been an absolute professional and we as a team respect his decision and desire to prepare himself for the T20 World Cup,"

Anil Kumble, Director of Cricket Operations, said.
IPL is currently happening in Dubai. So, Gayle will stay in Dubai to join his teammates here for the upcoming T20 World Cup.
West Indies will take on England in their opening match of the mega event on October 23.
Learn here: The current gossips in IPL