Ben Stokes appeals cricket authorities to stop using players like 'cars'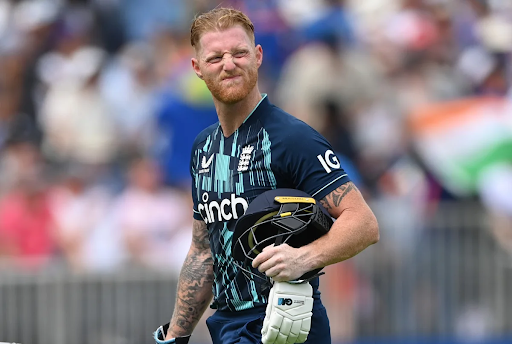 Ben Stokes' ODI retirement is only a loss for England and world cricket
England Test captain Ben Stokes, who has recently announced his retirement from one-day international format, has lambasted cricket authorities in the country and those in the world for misusing players and not using best policies as far as management of workload is concerned. 
Ben Stokes recently became England Test captain and lead them to series victory against New Zealand and also in the crucial fifth and final Test against India to help his side retain the Pataudi Trophy, but moved away from 50 over internationals citing workload at the age of 31.
The maverick all-rounder played a crucial role in the last World Cup in 2019 which England hosted and won for the first time in history, with Ben Stokes playing a vital role in the final against New Zealand.
Ben Stokes told BBC Test Match Special on the sidelines of the first ODI against South Africa,
"We are not cars. You can't just fill us up and we'll go out there and be ready to be fuelled up again. We had a Test series and then the one-day team had a series going on at the same time — that was a bit silly.
"I just feel like there is too much cricket rammed in for people to play all three formats now. It is a lot harder than it used to be. I look back to when I used to do all three and it didn't feel like it was as jam-packed and all that. Obviously you want to play as much cricket as you possibly can but when it is making you feel tired, sore and you've got to look towards five or six months down the road for what you're doing in the here and now it is probably not the best thing.
However, three years later since the famous win for England, the Kiwi born English all-rounder has no decide left in him to be a part of the side that will defend their world title next year in India when the 50-over competition will be organised later in the year 2023.
"The more cricket that is played, the better for the sport, but you want a product that is of the highest quality. You want the best players to be playing as much as you possibly can, all the time, and it isn't just me or us. You see it all around the world now where teams are having to rest some players in a certain series so they feel like they are getting a break,"

Stokes said.