Ravichandran Ashwin questions ODI cricket's viability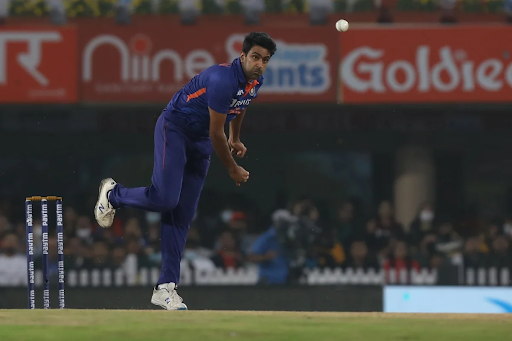 Ravichandran Ashwin wants cricket authorities to have a look at the current set of rules in ODI cricket
Ace Indian spinner Ravichandran Ashwin has called on the cricket authorities to bring back the rule of using only one white ball for one-day international cricket. Ravichandran Ashwin says that by doing so, cricket authorities will be bringing back the ebbs and flows of ODI cricket which has kind of gone missing with the use of two different balls during a one-day international match.
One of the most successful spinners not just in his era but in all time, Ravichandran Ashwin has been an important voice on vital issues in cricket and the sport will only be served well if he is heard by the cricket authorities.
Interestingly, Kiwi fast bowler Trent Boult was of similar opinion not long ago when he cited the example of drop-in wickets in New Zealand and the use of two different balls which tilted the game heavily in the favour of batsmen.
Ravichandran Ashwin was quoted as saying by ESPNCricinfo,
"I'm an absolute cricket badger, a nut, and I switch off the telly after a point of time, watching the one-day game. That's frankly very scary for that format of the game, I think. Those ebbs and flows, when they go missing, it's not cricket anymore, it's just an extended format of T20.
"I think one ball [per innings] is something that would work and even the spinners would come into play. You'd have a lot more spinners bowling at the back half of the game. They are bowling right now but you might see a little more slowing of the pitch or whatever it is, and the reverse-swing might come back into play which I think is very crucial for the game.
"I think one-day cricket, the beauty of one-day cricket is – sorry, was — that there was a lot of ebbs and flows left in the game. Somebody needed to just bide their time, take the game deep, and the ball would be reverse-swinging. At one point, 60 balls, 60 to get, with seven wickets in hand, and you're backing the bowling team to win. Not any more: that's going to be a canter now,"

Ashwin said. 
The Indian cricketer made his comments on the Vaughany and Tuffers Cricket Club podcast, where Trent Boult also had similar views during New Zealand's recent tour of England.
The left-arm fast bowler had said,
"In New Zealand, generally they're drop-in wickets on rugby grounds with a wicket that doesn't turn. You get 312 and then the team chasing chases that in 47 overs and you think 'where did the last six hours go?' I'd love to see it moving around, turning, 250 plays 250 — but also 420 plays 390."