Australia's reputation for doing the right thing is as low as England – Mike Atherton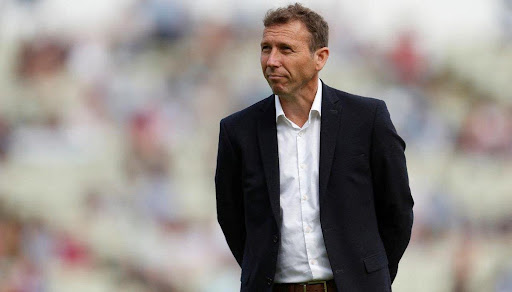 Twitter
Former England Player, Michael Atherton, has been upset with England's decision for pulling out of the Pakistan tour and he added that he won't be surprised if Australia will also cancel their Pakistan tour next year.
Former England cricketer and great commentator, Michael Atherton, has been disappointed with the England and Wales cricket board for cancelling the tour to Pakistan.
England was in doubt after the Black Caps cancelled their tour of Pakistan. New Zealand's decision not to tour Pakistan has also affected Australia and England's tour.
Later, England released a statement that they pulled out of their Pakistan tour citing their player's mental well-being as one of the defining parts behind their decision.
England's walk is a massive setback for Pakistan and its fans.
In his column, Atherton said that he won't be surprised if Australia also pulls out of Pakistan's tour in February-March next year.
"English cricket, the governing body, and players had a chance to do the right thing this week. They had a chance to repay a debt, uphold their honour, and side with a cricketing nation that has undergone the kind of challenges others cannot even begin to contemplate. Instead, citing a mealy-mouthed statement, they did the wrong thing,"

wrote Atherton. 
"What they were calling the big season in Pakistan — with visits from New Zealand, England, West Indies, and Australia, the most high-profile season since international cricket returned there three years ago — is in tatters. Australia's reputation for doing the right thing is as low as England's, so it would be a surprise if they front up eventually as well. Pakistan will be facing a financial hammer blow,"

he added. 
Atherton also believes that if there were no security threat, England should have cleared the reason why they are not sending the team to Pakistan.
The nature of the security threats raised by the NZC is not yet known.
"It was incumbent upon the ECB to try to put out a team, any team, once the security arrangements were deemed satisfactory. When Covid struck in the summer, the ECB was happy to play Pakistan with a second/third team. Why not now? If then, having committed to tour, it was apparent that the selectors (by the way, where are they when you need them?) could not find 14 players willing to travel, then that, too, should have been stated clearly. If there was a block refusal based on advice from the Professional Cricketers' Association, this should be stated unequivocally,"

he said.