A couple of New Zealand players received death threats – NZCPA Chief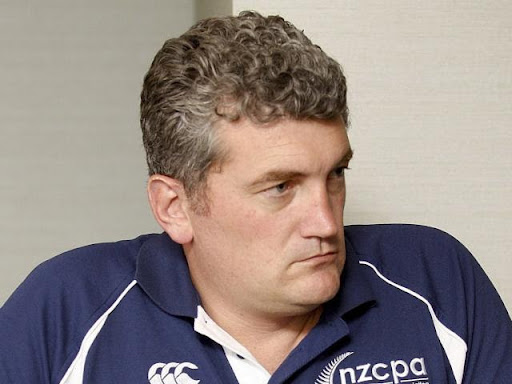 Courtesy Otago Daily Times
New Zealand Cricket Players Association (NZCPA) said that a couple of their Pakistan-touring players received death threats a few weeks ago before their departure.
New Zealand Cricket Players Association (NZCPA) Chief, Heath Mills revealed that a couple of Pakistan-bound players received death threats weeks before their departure.
Mills also revealed that the threats were received on social media and other platforms and were not looking serious at that time.
"A couple of players received death threats a few weeks prior to the tour. It was unusual but they got the threats on social media and through other means. Our experts took some time checking them and concluded that they were not serious in nature,"

Mills revealed on Sunday when the Black Caps contingent of 34 members, including 21 players, flew to Dubai from Islamabad after abandoning the three-week tour of Pakistan, where they were to play three ODIs and five Twenty20 Internationals.
The Pakistan Cricket Board (PCB) reacted immediately after New Zealand decided to leave and added that they would raise the matter at International Cricket Council (ICC) but Mills responded that it was neither hasty nor an over-reacted decision.
"I don't think we have overreacted. What we can say is we were very impressed with the security in Pakistan. It was safe on the ground, hotel, and also during transit to the airport. But we could not have remained there,"

the NZCPA boss said.
"Obviously, it has not been an easy time for the players and their families and it is a relief to everyone knowing that they are now safe. We recognize and understand that the decision to leave their country is extremely disappointing for the people of Pakistan. However, player safety has to be our number one priority and we completely support the decision that has been made by New Zealand Cricket (NZC),"

the NZCPA said in a statement.
"We have complete confidence in the security check processes we follow with NZC prior to going on any tour and remain comfortable with the decision to go — our players were really looking forward to playing in Pakistan for the first time. However, the security checking doesn't stop on arrival and the continued risk assessments had determined that the situation for our team had changed last Friday and that a decision needed to be made to leave."
Five Eyes, the intelligence agency combined by Australia, Canada, New Zealand, UK, and the US, has given the signs of security threats to the New Zealand government which resulted in the abandonment of the series.
However, a PCB official reacted to 'Five Eyes' security input.
"The funny part is the Brits (England) didn't change their travel advisory at all. So it was not probably such a critical threat,"

the official said in a statement.