Australian players will work with Justin Langer, promises Tim Paine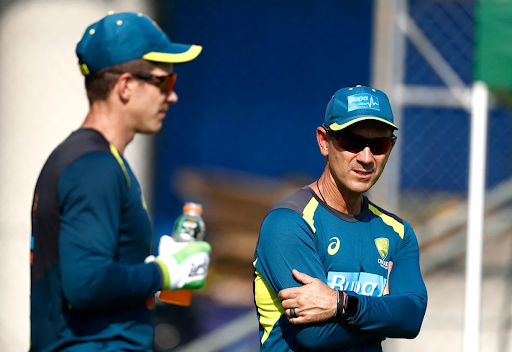 Tim Paine said Australian players across formats will have full support for coach Justin Langer
Australia Test captain Tim Paine has promised that his players will be working in tandem with the national team coach Justin Langer after the two parties spent a plenty of turbulent months following their defeat to India in the Test series played earlier this year at home.
The Australian cricket team not only lost a series at home to India for the second time in a row but they also lost a Test match at the Gabba in Brisbane after about 32 years, which was a scathing attack on the reputation of their cricket reputation keeping in mind their dominating run a decade ago.
Following the defeat to India, plenty of news reports suggested that players in the Australian team were not happy with the way how the former opener Justin Langer was functioning, which was accompanied by another set of reports suggesting that the head coach was not in the best frame of mind while sitting in a responsible position.
After a string of reports in the media, some of which was acknowledged by Australia's limited-overs captain Aaron Finch, Paine as well as Cricket Australia (CA), the top bosses of Australian cricket got on a zoom call recently to sort out their issues.
The zoom call included both Australian captains Paine and Finch along with vice-captain Pat Cummins as well as the chairman of Cricket Australia, Earl Eddings and CEO Nick Hockley.
Paine revealed the details on SEN Radio and said,
"There's no hiding from it, it's been a tough week, certainly for Justin Langer, than it has been for anyone else. We've had some really robust conversations among our leaders in the last few days and we're really looking forward to the next six months with JL.
"We're looking forward to the World Cup, we're looking forward to the Ashes, it's an exciting period for any cricketer. If anything, I think we're heading into that tournament and series even more galvanised and even more together.
"There's no doubt the week has been difficult for him (Langer), but as I said the last few days, we've been able to galvanise around him, to have some really robust discussions on where we want to take this cricket team, what we expect of him and what he expects of us. The T20 World Cup and the Ashes are probably two of the biggest things that any Australian cricket and any Australian coach wants to be a part of and we're all on the same page and can't wait to get started on both of those huge projects for us,"

Paine said. 
The Australian Test captain said that there was no point in blaming Langer alone for the mess that is there in Australian cricket, as the players are equally responsible for a string of poor performances on the field.
"The stuff that was reported if we're totally honest wasn't anything new, this is stuff that's been dragged up from an Ashes series two or three years ago. We've had ongoing discussions with JL. JL's had ongoing discussions with me and his players about us always wanting to get better.
"It's just been a bit of shame, I think, in the last week that a lot of the failings around Australian cricket have been pinned on JL. That's certainly not the case. We haven't lived up to our own standards on the field. We haven't won enough games of cricket and that's pretty much put us all under pressure,"

Paine said.