AUS vs IND, 3RD Test: Brave India saves the game on day 5 to draw the thriller against Australia at SCG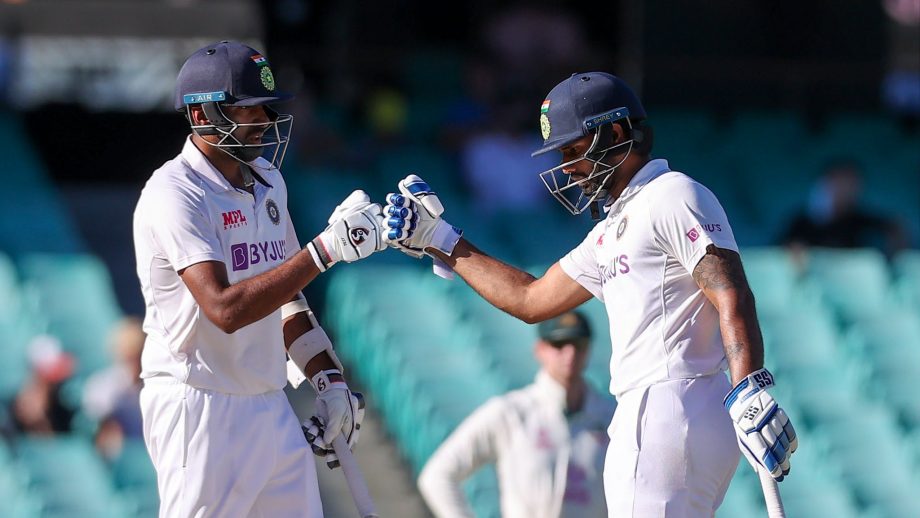 ICC/ Twitter
AUS vs IND, 3RD Test: Cheteshwar Pujara (77) and Rishabh Pant (97) batted brilliantly on day 5 of the 3rd Test at SCG to save the game for India with 5 wickets in hand.
India managed to draw the thriller against Australia on day 5 at SCG with a resilient batting performance from Pujara and Pant. India scored 334 for 5 wickets at the end of the day to deny Australian bowling attack.
Trailing by 309 runs at the start of the play of day 5, the hosts picked up an early wicket of the skipper, Ajinkiya Rahane on 4 runs, bowled by Nathan Lyon.
On the other side, Cheteshwar Pujara and Rishabh Pant had other plans as they attacked the Australian bowling with some bravery. Pujara scored 77 off 205 balls including 12 fours.
Meanwhile, Rishabh Pant was great to watch with blistering 97 off just 118 balls following 12 fours and three sixes. The duo's partnership put India in a great position and it looked at a point that India could win the game with some margin.
Later, Pujara and Pant could not stand long and fell apart, so did India's chance of winning. Hanuma Vihari and Ravichandran Ashwin batted for more than three overs after Ashwin faced a hamstring injury.
Vihari remained unbeaten on 23 off 161 balls while the injured Ashwin showed his experience after scoring an unbeaten 39 off 128 balls to save a memorable Test match for India at SCG.
Josh Hazlewood put all his effort from the bowling side as he struck two important wickets for India. Nathan Lyon also took two crucial wickets for his side. The four-match Test series is level at 1-1, the third Test being drawn and the final result to be awaited from January 15 for the final Test match.