Anything is always possible – MS Dhoni conveys a message to Pretorius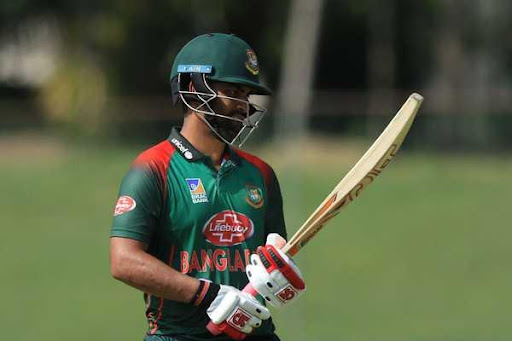 Dwaine Pretorius experienced the lifetime magic of MS Dhoni at CSK
Dwaine Pretorius was only 15 years old when MS Dhoni had played 538 matches for India. Four years later, he made his debut in the IPL, in which he played 234 matches and six of which included Pretorius.
What was the biggest experience that Dwaine Pretorius had taken while playing under the captaincy of MS Dhoni?
"Anything is always possible,"

Pretorius told a press conference on Monday (June 6) in Delhi, where he is in the South Africa squad that will begin a series of five T20Is in the Indian capital on Thursday.
Dwaine Pretorius was only 15 years old when MS Dhoni had played 538 matches for India. Four years later, he made his debut in the IPL, in which he played 234 matches and six of which included Pretorius.
Pretorius haven't been part of the IPL until last year when he made his debut for Chennai Super Kings and felt the MS Dhoni magic first hand.
"I really enjoyed playing under Dhoni and batting with him,"

Pretorius said.
"Seeing the brand he has in India shows you how big he is and what he's done for the sport in this country."
The Indian star had shared four partnerships with Pretorius in which three of them did not last more than five balls. But, against Mumbai Indians at the DY Patil Stadium on April 21, the pair put on 33 runs stand-off 21 balls in a crucial seventh-wicket stand.
"The biggest thing I learned from him is how calm he is at the crease, and how much he tries to take pressure off himself and put it onto the bowler,"

Pretorius said of his up close and personal interaction with Dhoni. 
"He made me realize that, at the death, the batter isn't under more pressure. It's actually the bowler who is under more pressure. You can still lose the match if you have to defend 18 off the last three balls, and as a batter, you can actually win it. It was a fresh mindset.
"He doesn't get too excited. He doesn't get too down on himself. Anything is always possible. He's very optimistic. He believes he can do anything. I'm going to try and bring that into my game – the calmness but also the self-belief that, from any position, any game can be won."
That did not happen more often for CSK this year as they only won four out of their 14 games and were the second team after MI to get eliminated from the play-offs.
Considering that CSK had played nine finals in the IPL so far and won the titles four times, second after MI who won five titles and were also the defending champions that are why their performance in this year's IPL must have generated shocks and disappointment in the dressing room.
"Not really,"

Pretorius said.
"What's nice about the CSK team and franchise set-up is that it is very experienced. We all understand that cricket doesn't always go your way. It's important to take the positives out of a bad season and try and build for a stronger future; trying to make sure that a bad season is not a complete loss."
Pretorius reveals that he learned a lot from the Indian Premier League this year and is willing to pay more in the IPL in the coming years.
"I enjoy the strategic timeout. It makes the game a bit longer, but it splits the match into three parts. It gives each team a moment to assess their strategy and what's the best way to go forward. You also get the coaches' view from the outside, the objective opinion, on different situations. It makes the game more liquid, and it breaks momentum. So even if you might be out of it for the first few overs, you can come back into it after the strategic timeout."
Even then, IPL does not get the credit it deserves as the best school for T20I cricketers. It is also considered a prime example of what is missing in the modern game and the driving force among the cricketers all over the world. Pretorius could not agree more.
"Playing in my first IPL was a great experience. It was one of my bucket-list items, so I'm very glad I got the opportunity and also for CSK – one of the most successful franchises. It's a very performance-based set-up, so you get a lot of responsibility as a player. You prepare like you want to, come up with the plans you believe will work, and then make sure you execute your plans."
Pretorius has picked up 23 wickets so far in the T20Is with an average of 19.47 and a strike rate of 15, the economy rate ended at 7.76. He has scored a total of 170 runs with an average of 24.28 and a strike rate of 161.50.
The number he earned in the debut season was decent but if he puts some extra effort in the series against West Indies, SA's supporters would know the improvisation in his skills.