Virat Kohli falls once again to India teammate Jasprit Bumrah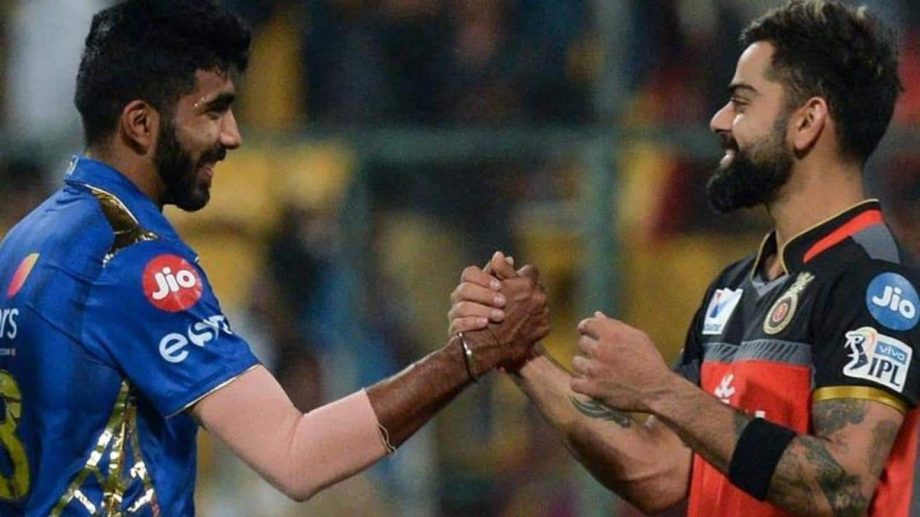 Jasprit Bumrah dismissed Virat Kohli for the fourth time in IPL on Friday
It is not often that a bowler continues to dominate a certain batsman for a very long time at the highest level in cricket. With the advancement of coaching, batsmen being more safe with the laws of cricket and being more aggressive in their overall approach, bowlers generally have a tough time across formats. But they still are bilateral rivalries within cricket matches that make the sport even more interesting than it already is.
While it is just not possible for two best players of their kind to face off in international cricket, it is a tournament like Indian Premier League (IPL) which pits them against each other, making them take the toughest of tests which they normally do not get too at the highest level.
Ask anyone on the international cricket scene how dangerous Virat Kohli is across formats and how lethal Jasprit Bumrah has proven to be, in his short but a very successful career so far. While these two have been the greatest servants of Indian cricket team, it is only in the IPL that we get to see the rivalry between one of the greatest batsmen ever seen against one of the sharpest bowlers.
The two India teammates were against each other on Friday night in the opening match at the MA Chidambaram Stadium in Chennai when Kohli was captain of Royal Challengers Bangalore against the five-time IPL winners Mumbai Indians, for whom Bumrah has been a long time key player.
While these two players have been the regular faces in the IPL, it is the rivalry which makes a contest between RCB and MI even more interesting to watch. As Royal Challengers Bangalore were scraping for a victory on Friday night in the opening match of IPL 14, it was their captain Kohli who was holding the fort from one end as he did not find enough support from the others.
Opening the innings for RCB for the first time ever, Kohli was watchful as well as aggressive in his approach. The RCB captain had stroked his way to 33 when Bumrah bowled a short ball to Kohli, inviting him to pull over midwicket area. However, Kohli missed the shot and ended up scoring the ball in the air, which brought an end to his stay at the crease after 29 deliveries off which he also got four boundaries.
This was only the fourth time but a memorable one for the fans of these two IPL teams, as well as the fans of the Indian cricket team, who got to see two of their best players having a go at each other. But after this dismissal, they will all ask: Has Bumrah made Kohli his bunny?