Three Youngsters Who can Make an Impact in IPL 2021: RCB Director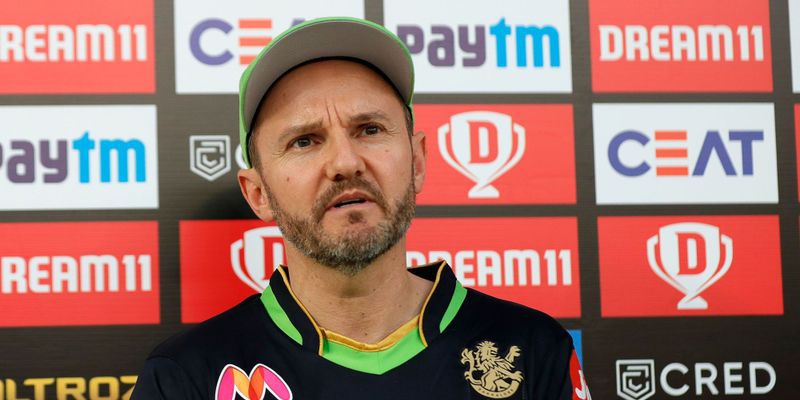 Mike Hesson names 3 impactful youngsters for IPL 2021
There is no question that Royal Challengers Bangalore has been a full supporter of youngsters in the history of IPL. The biggest example for this is that they chose Virat KOhli at the age of 23 & gave him an opportunity to lead the team. 
Royal Challengers Bangalore (RCB), continuing their hunt for their first ever elusive Indian Premier League (IPL) title, are hoping some of the new players they acquired for the season can help them go beyond what the team achieved last year. While youngsters like Devdutt Padikkal and Washington Sundar have become integral parts of the RCB unit in recent years, the Bangalore franchise are counting on some of the additions to the team to be the final missing piece of the jigsaw.
Mike Hesson, RCB director of cricket operations, named three uncapped Indian cricketers – Rajat Patidar, Suyash Prabhudesai and Mohammed Azharuddeen – as the ones the franchise has big hopes from.
"It's his (Raja Patidar) first IPL. He's 27 years old so he understands the first-class system well. He's a top-quality batsman. He has done well domestically both in Syed Mushtaq Ali and Vijay Hazare. He's a guy we've watched for two years,"

said Hesson.
Similarly, for Mohammed Azharudeen, he said
"He is another one. He's enterprising, obviously came to the limelight after scoring a hundred against Mumbai in the Syed Mushtaq Ali. It was televised, so everybody must have seen what he can do when he's at his best,"

said Hesson.
Lastly, he mentioned Suyash Prabhudesai & said
"There have only been four players from Goa to come into the IPL and he's the fourth. An undoubted finisher. He's got a full range of shots, plays 360 around the ground. Once again quite small in stature but has a huge amount of power. A very good athlete. As far as fielding is concerned, we've improved last year but I think you'll see an even better performance this year,".