Hugh Edmeades: The man who hosted the IPL 2021 auction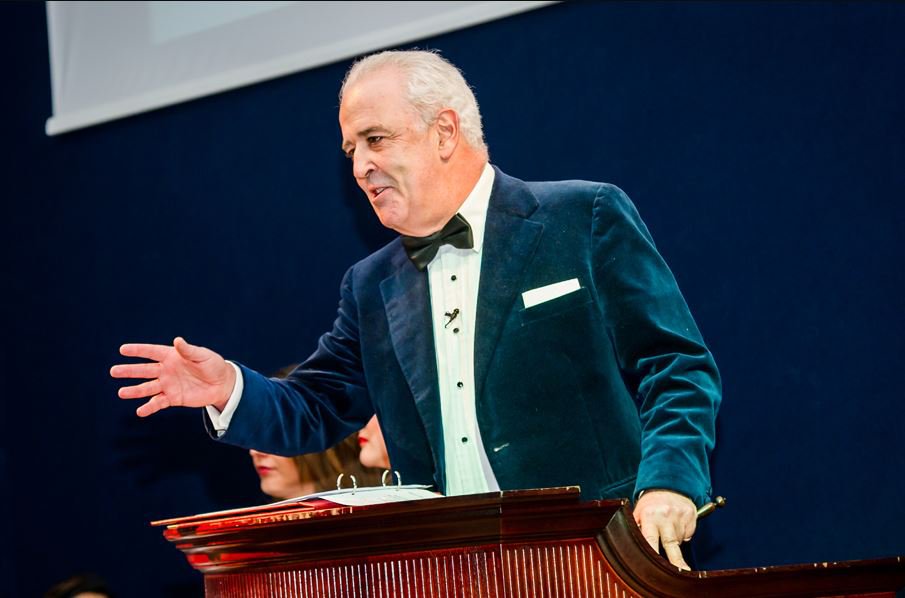 As the lights went on, Hugh Edmeades, the host of IPL auction 2021, has it all planned & visioned. Everyone had eyes on him & ears on his words. With 35 years of experience & 2500 auctions under his name, Hugh started one of the most watched auctions in Chennai on 18th Feb. The fans of IPL were thrilled to see new players joining new squads. IPL spectators will witness bidding wars between eight teams for 292 players. This all came with the experience & expertise of Hugh Edmeades as the host of IPL 2021 auction.
Hugh was the second host since the inception of Indian Premier League after Richard Madley. With a distinction of selling 300000 lots in excess of £2.7 billion, Hugh has also helped in raising £97 million for a number of charitable trusts. Edmeades has an expertise in dealing with items such as paintings, fine furniture, ceramics & works of art & film & sports memorabilia.
Hugh auctioned works from a number of historic collections, including those of H.R.H the late Princess Margrett & the late Elizabeth Taylor. In 2004, Hugh conducted the auction of 88 guitars belonging to Eric Clipton, raising a total of $7,438,624. Other interesting & unusual highlights have included Audrey Hepburn's 'little black dress' from Breakfast at Tiffany's which sold in December 2006 for £467,000 and Daniel Craig's Aston Martin DB10 from James Bond's Spectre for £2,434,500 in February 2016.
In December 2018, Hugh was appointed by the Board of Control for Cricket in India (BCCI) as the auctioneer for the 2019 Indian Premier League (IPL), only the second person to have been given the honour and privilege of conducting this prestigious auction. As we know, the auction included a lot of industrialists, businessmen, team owners & politicians, Hugh did a great job to conduct the auction smoothly & effortlessly.
Indian Premier League 2021 kicks off with the first match between Mumbai Indians & Royal Challenger Bangalore on 9th April 2021 in Chennai.