Zidane's future in Real Madrid is in doubt. Who could replace him?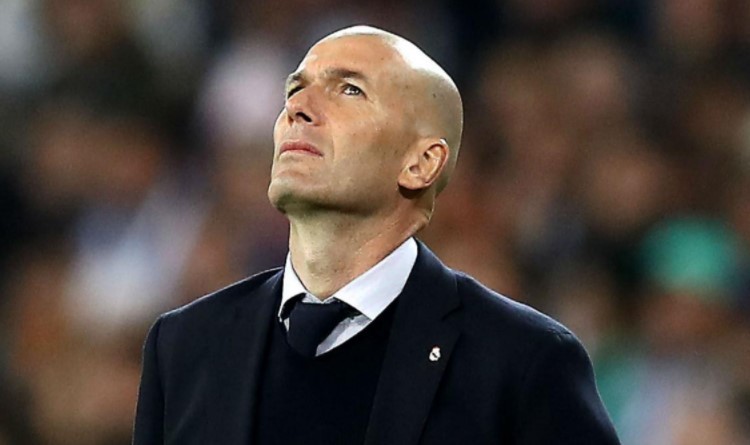 It is still uncertain whether Zinedine Zidane will continue to be the head coach of Real Madrid
The Frenchman's current contract with the Madrid club expires in 2022, and the coach has refused to confirm whether he will stay at Real Madrid next season. Persistent interest in Zidane is shown by the French national team and Juventus.
Due to the uncertainty, Real Madrid is thinking about possible candidates for the position. The main contender remains Raul, who is currently working with Castilla. Also Madrid are thinking about inviting Joachim Löw, who will leave the German national team after Euro 2020. It was recently reported that the German began to learn the Spanish language.
Don`t miss out 💥: Jurgen Klopp to take on Germany job? Revealing rumors
Despite the team's generally good results, some members of Real Madrid's management have questions to 49-year-old coach. Club bosses want to see a more stable team's performance, and they do not understand the reasons why Martin Odegaard and Luka Jovic have not developed in Real Madrid.
Zidane on his work as a manager:
"The world of football is what it is. I've always loved football. I've been able to play for this great club and coach this great club. I've enjoyed every moment and all I can do is enjoy it because one day it will come to an end. I don't plan too far ahead of the next game. You could sign a ten-year contract and lose your job the next day. Or the other way round. I'm motivated by the daily thrill of it and I can't comment on what else is said".
Regardless of how the situation develops, the Real Madrid board trusts Zidane and appreciates the achievements of this season, taking into account the difficulties (injuries, coronavirus, a difficult calendar) that the specialist has had to face. Also, Madrid is grateful to Zidane for returning to the club in 2019, when the team was experiencing serious difficulties.
Now the Los Blancos are third in the La Liga table, two points behind second-placed Barcelona and six points behind leading Atlético Atlético.
Real Madrid reached the quarterfinals of the Champions League, where they will meet Liverpool.