You will never hear me say Aston Villa job is a 'stepping stone' to managing Liverpool – Steven Gerrard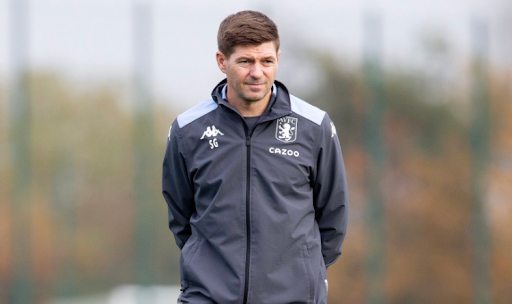 Stevie G won the Scottish Premier League last season with Rangers and is targeting to get more silverware
Steven Gerrard, who recently stepped up to coach Aston Villa after moving from Scottish Rangers, wants the club to play in European club competitions in the future and has also dispelled the noise around his former club, Liverpool, saying he is 100% committed to Aston Villa and does not see the job as just a jumping-off point to Anfield.

Don`t miss out 💥: Liverpool legend Steven Gerrard quits Rangers to save in-crisis Aston Villa
In his first press conference before his debut game, Steven Gerrard claimed that he is delighted to be back in the Premier League, spoke about his plans and the future he sees:
"Although the last seven to 10 days have gone extremely quickly, it's been a really happy time for me because the opportunity to be back in the Premier League and the opportunity to be close to my family were the two main reasons why this was the right move for me. I pretty much knew what I was going to do because I knew it was the right move for me. The chance to be back in the Premier League, the best league in the world, to compete against the best coaches, against some of the best players. I've missed the Premier League and it's great to be back."
The Englishman went on to state his plans, saying that he was setting truly global targets and would go towards them step by step:
"Success in football is always about winning football matches first and foremost. Long-term I think the club would like to be back on a European level." 
"I don't think it's the right time now to put any specific date on that but for me more importantly it's about focusing on the short-term which is Brighton at the weekend, we need to start winning football matches again and moving up the table. We've got a challenging game at the weekend so I don't really want to look too far ahead of that, but with the players we have got in the squad, we should be higher than where we are. So it's one step at a time and we need that win as soon as possible."

said Gerrard, referring to the upcoming match at the weekend.
After that, when being asked about the Liverpool game ahead, the 41-year-old manager revealed that he is not squinting at the Liverpool job even in case Jurgen Klopp leaves and is fully committed to the new challenge:
"In terms of Liverpool, again I don't think this press conference should be about any other club but Aston Villa – I think we have to show respect to our supporters. Everyone knows around the world what Liverpool means to me but my focus is on Aston Villa. You will never hear me say that it is a 'stepping stone' to managing Liverpool. For me, I am really proud and honoured to be in this position. I am all-in. I will give this job everything that it needs for it to be a success. I will be 100 per cent committed and I don't think there's anything wrong in football to have dreams and aspirations."
"They have got a world-class coach who they are very happy with. If he was to sign a lifetime deal right now, I would be very happy for them and him."

he praises the German specialist.
Gerrard took charge of Aston Villa on 11 November. The 41-year-old Englishman is a product of Liverpool and played for the team as a player from 1998 to 2015.
Now, the Birmingham side is 16th with just 10 points after 11 games due to a recent embarrassing losing streak.