Udinese vs Napoli. Prediction and Preview. Probable Lineups, Team News, Stats and more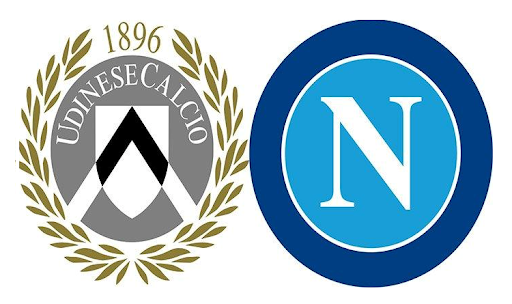 Napoli need to pull themselves together and make one final push towards the Scudetto. Will the dark-horse Udinese be able to get in the way?
Udinese Calcio will host SSC Napoli in the Serie A 33rd-tour match at Dacia Arena. The fixture will take place on Friday, May 5, beginning at 01:15 IST.

On 30 April 2023, Napoli should have been crowned Italian champions. Well, it was going to be, with Lazio losing to Inter and Luciano Spalletti's side leading by the 83rd minute against Salernitana. But something went wrong: the mid-table side battled back and snathed a draw — a celebration of the long-awaited Scudetto that had to be postponed. So, when will Napoli officially clinch the title? The most logical answer: in the next round.
Will it work? What can we expect this Friday night? Parimatch News will tell you everything you need to know ahead of the upcoming match.
Udinese News & Current Form:
Andrea Sottil's side continue to show unstable football and lose points against teams in the second half of the table. At the end of April, Udinese had a good away game but lost 0 – 1 to US Lecce. In the first half the teams didn't play brightly and went into the break with zeros on the scoreboard. In the 49th minute Lecce managed to score a goal which was not converted but it didn't wake the Zebras up.
In the 62nd minute, a penalty was awarded to Lecce, which was successfully converted. Andrea Sottil's side had plenty of time to save the match, but Udinese failed to get back into the game.
After this meeting, the Little Zebras have 42 points and the club already shares 12th-13th place in the standings with Torino FC.
The team has traditionally been gripped by the draw syndrome. 12 draws in 32 games is clearly too much for even the modest Udine side. The club is relatively strong, thanks to the fact that from late August to mid-autumn they produced a run of six straight victories. There was even talk at the time that the new mentor, Andrea Sottil, who only took over in the summer, could bring the team back to the UEFA Champions League. But the good run is over.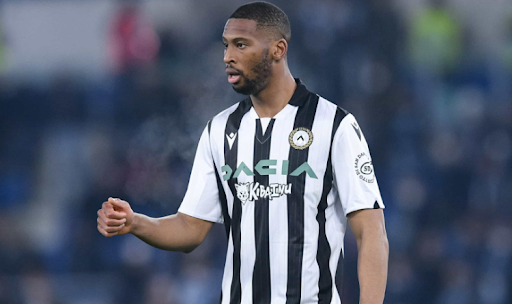 Udinese can get on the nerves of their rivals in the upcoming game. Andrea Sottil's side are surprisingly unyielding at home. In only 2 of their 15 home games have the Zebras failed to produce a positive result, conceding 17 goals.
The home team suffered a setback at Via del Mare, failing to score a goal without regular strikers Isaac Success (thigh) and Beto (back) due to injuries. However, the duo may be back in action for their next match. In their absence, Ilija Nestorovski is expected to step aside to make room for captain Roberto Pereyra, who will likely support Beto – the team's top scorer with 10 goals – in a 3-5-1-1 formation.
Unfortunately, Gerard Deulofeu and Enzo Ebosse are out for the remainder of the season, but aside from these absences, coach Andrea Sottil has a full squad at his disposal and can make full use of his options for the upcoming match.
Don`t miss out 👉: Top 5 Attackers of the 2023 Super Cup
Napoli News & Current Form:
Luciano Spalletti's team had to take the title in front of their fans last weekend, which would have been very meaningful for the fans. The Napoli encounter was even moved from Saturday to Sunday for the sake of this, but in the end Napoli failed to beat US Salernitana at home, with the teams playing out a 1 – 0 draw.
The upcoming Italian champion of course played at home, but Napoli once again had big problems with execution and Guillermo Ochoa was a regular keeper.
Napoli managed to open the scoring only in the middle of the second half. On 62 minutes Mathias Oliveira headed the ball into the net following a Giacomo Raspadori pass. The club from Napoli failed to extend their lead before Salernita managed to punish their bigger rivals in the 84th minute with a return leg. After that, Luciano Spalletti's side were no longer able to score a second goal and officially celebrate the championship with their supporters.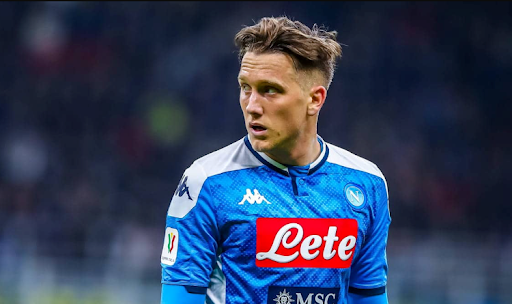 Team from Naples will be able to put the championship issue to bed in the upcoming fixture. To do so, all they need to do is not lose.
The Partenopei are not known for their consistency after the national team qualifying break for EURO 2024. They have got a maximum 3 points in only two of their seven meetings. Three games ended in a draw, while they lost two. During this stretch of the season, the players have scored only five goals.
Napoli and Udinese last played each other in November in round 15 of Serie A. Then, Luciano Spalletti's side were stronger in Naples 3 – 2.
The upcoming match between Udinese and Napoli promises to be an exciting one, with some key players returning to the field. While Giovanni Simeone and Matteo Politano have regained their fitness and could make an appearance, unfortunately, Mario Rui will be unable to play due to an injury he sustained during Napoli's Champions League exit to AC Milan. Mathias Olivera has been filling in at left-back and may continue to do so, having come close to securing Napoli's Scudetto-securing goal last Sunday.
It's possible that the same starting XI as the previous match against Salernitana will take the field once again. Hirving Lozano is expected to start alongside Napoli's most dangerous attackers, although neither player is currently in peak form.
Despite an impressive debut season in Serie A, Khvicha Kvaratskhelia has failed to score or assist a goal since the beginning of April, despite playing more minutes than any other outfield player on the team. Likewise, Victor Osimhen has been struggling to find the net in his last three league games. However, the talented striker has a remarkable record of scoring four goals in as many games against Udinese this season.
Udinese form guide: W-L-D-L-W-L
Napoli form guide: W-L-D-D-W-D
Udinese vs Napoli Head-To-Head Record:
July 19, 2020: Napoli 2 – 1 Udinese (Serie A);
January 10, 2021: Udinese 1 – 2 Napoli (Serie A);
May 11, 2021: Napoli 5 – 1 Udinese (Serie A);
September 20, 2021: Udinese 0 – 4 Napoli (Serie A);
March 19, 2022: Napoli 2 – 1 Udinese (Serie A);
November 12, 2022: Napoli 3 – 2 Udinese (Serie A);
Udinese vs Napoli Predicted XI:
Udinese possible starting lineup (3-5-1-1): Silvestri; Becao, Bijol, Perez; Ehizibue, Samardzic, Walace, Lovric, Udogie; Pereyra; Beto.
Napoli possible starting lineup (4-3-3): Meret; Di Lorenzo, Kim, Rrahmani, Olivera; Anguissa, Lobotka, Zielinski; Lozano, Osimhen, Kvaratskhelia.
Statistical preview of the match Udinese vs Napoli:
Udinese's First XI average age is 26.8 yrs.
Napoli's First XI average age is 26.9 yrs.
Napoli are unbeaten in 5 of their last 7 matches.
Udinese are unbeaten in their last 6 games at home.
Napoli are winners in their last 6 face-offs against this foe.
Udinese conceded an average of 1.80 goals per game in their last 5 games.
Udinese are scoring an average of 1.00 goals per game in their last 5 games.
Napoli are conceding an average of 0.60 goals per game in their last 5 games.
Napoli are scoring an average of 0.60 goals per game in their last 5 games.
Top scorers of Udinese – Beto (10+1), Lazar Samardzic (5+4), Roberto Pereyra (4+6).
Top scorers of Napoli – Victor Osimhen (26+4), Khvicha Kvaratskhelia (14+14), Piotr Zielinski (7+9).
What has been said before the match:
Udinese boss Andrea Sottil ahead of the game with table leader Napoli:
"We didn't turn in a performance that was up to standard against Lecce. It wasn't how we're used to playing. I expected Lecce to play like that and we did the opposite of what we'd prepared for the start of the game. We lacked precision when bringing the ball out. The penalty made it more of an uphill struggle for us. In general terms, the performance wasn't up to standard."
"It's normal that when you change days, commitments and dates, something on the planning level has to change. We focused on playing the match on Thursday evening and we organized ourselves, also taking into account a possible advance."
"As far as I'm concerned, I don't care if Napoli wins the Scudetto tomorrow or not. We have a very precise objective that I have already said several times: to finish as high as possible on the left side of the table. We have an obligation to ourselves, to the owners and to our fans, and the will to finish this championship in a great way, also for a team mentality and future growth."
"Everything about Napoli doesn't interest me. It's a difficult match, they have been leading the whole championship, so we know the difficulties very well. We are focused on playing our game. We come from a match not played at our level, but this group has shown to react immediately and so I expect from the boys a reaction in terms of performance."
"I expect Napoli to be as aggressive as they have always been and to come forward strongly, looking for one-on-one duels all over the field. They have great quality in their squad and a clear identity. Spalletti's work has paid off in these two years. We have the possibilities and the quality to put the big teams in trouble, as we have shown up to now."
Luciano Spalletti, coach of Napoli, about the team's state in the fight for the title:
"Udine is an important place for me and my career. It makes me happy to see the people who work there at this memorable moment in our history."
"I'm very close to a lot of people in Udine. People say that I have a difficult character but that clashes with the fact that I have spent a long time on the bench of a few teams. It's difficult to find someone else who has spent most of his career with only four or five teams."
"Udinese are one of those teams that like to get lots of players in the opposition box, so we need to be careful. Sottil was already a leader on the pitch."
"Neapolitans know that Naples is beautiful but people who come here as guests, like myself, are even more aware of it. When you've grown up with it you can't be awestruck the same way as those who suddenly happen across it one day."
"Winning the Scudetto with Napoli would be a special achievement which would give me confidence going into any sporting situation."
"I feel like I have a team that has what it takes to continue succeeding in the future. I'm pleased with what I'm doing. What makes me most happy is giving Napoli everything the club deserves."
Udinese vs Napoli Prediction:
The apparently feeble Salernitana from the bottom third of the table unexpectedly managed to spoil the party in Naples, and now it seems that Udinese can likewise stagger the nervous Neapolitans, who have won only two of their seven games in April.
To guarantee a title win, Napoli need to avoid losing. A win would give Spalletti's side 82 points to pull away from the chasers by at least 18 points. It would be technically impossible to overcome such a deficit in five rounds. The same story with the draw: 16 points is a non-recoverable gap. We believe Kvaratskhelia and Co. will be able to handle the minimum program, regardless of the pressure they are experiencing. This is also hinted at by the fact that Udinese have seen just one defeat, five draws and two wins at home in 2023. 1 point in the 33rd round would completely satisfy Spalletti, although it's not very glamorous to win the Scudetto that way.
As for the expected pattern of play: the Little Zebras have scored at home in 16 of their 17 meetings of the 22/23 campaign while conceding in 13 of them. The Parthenopeans, on the other hand, have registered goals against the opposition in 17 of their 21 away games of the season, and if we take into consideration the stretch since early April, they have seen the ball hit the back of their net in five of the seven meetings. Nothing is pressing on Udinese, a place in the middle is guaranteed, while Napoli are a centimeter away from the title. We may see a productive shoot-out.
Don`t miss out 👉: Brighton vs Manchester United: Preview and Prediction
Parimatch News staff prediction:
We say: Napoli will not lose and both teams will score – Yes.