Tottenham have no plans to fire Mourinho after a string of poor performances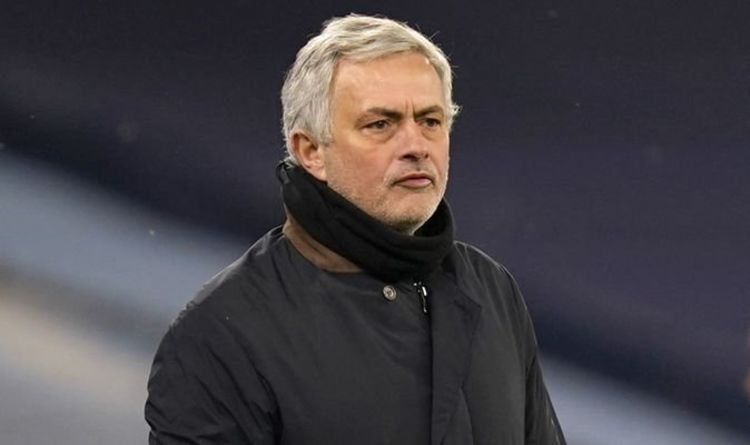 Jose Mourinho disappointed by the results at Etihad Stadium
The 24th tour of the English Premier League saw Manchester City beat Tottenham at home 3-0. This is the second defeat for Spurs in a row – on February 10, they lost to Everton in the FA Cup in extra time (4-5). In total, Jose Mourinho's team lost five of their last six matches in all competitions. This will surely cause a huge storm of criticism on the Portuguese coach.
However, according to one major sports publication, there is no indication that the club is considering firing the 58-year-old Portuguese. There is no termination clause in Mourinho's contract, which was signed in November 2019.
Don`t miss out 💥: A spectacular shootout at Goodison Park gifted fans the best match of the fifth FA Cup round.
As for the match, the team of Spaniard, who recently became Manager of the Month, showed another great performance.
Midfielder Rodri opened the score with a penalty, and midfielder Ilkay Gundogan then doubled the score.
The cherry on the cake was a surprising assist from the Brazilian goalkeeper:
It was just the latest demonstration of Ederson's superb footballing skill and left Zinchenko in awe and admiration.
Oh my gosh, I said to him 'You have more assists already in the Premier League than me!' But his quality is unbelievable,"

Zinchenko joked afterwards. 
"For sure, he is showing that he is one of the best keepers in the world right now and his game with his feet is something else."
Tottenham boss Jose Mourinho after the match said he is proud of some players:
"I am very, very happy with the players' attitude. I had guys on the pitch who played two hours a couple of days ago and they gave everything. I had guys in a difficult situation on the pitch but they were brave. A team that is not united, not together would give up and would be punished but I saw guys like Harry Kane, Ben Davies, Pierre-Emile Hojbjerg giving everything. I have nothing to say against my players, not even a couple of mistakes that are always present."
'The Special One' criticized the VAR system, to which many of us have had enough questions lately, he spoke on the penalty opener by Rodri:
"A modern penalty is one where even if you touch with a nail it can be a penalty. It depends on the opponent. For some you touch with a nail it is a penalty, and the VAR cannot deny there is a touch with the toe or the nail or the nose. You cannot deny there is contact."
Pep Guardiola's words after the match:
The Citizens have 53 points after 23 games and are 7 points ahead of second-placed Leicester with a game in hand. Their next game is against Everton on February 17.
Tottenham have 36 points after 23 games and are currently 8th in the league. In the next match of the Premier League they meet West Ham (February 21) on the road. But before that the Londoners will play against Wolfsberg in the Europa League – it will happen on February 18.
Tottenham have conceded a combined eight goals in their last two games – the most José Mourinho has conceded across a two-game period in all competitions in his managerial career.
Ilkay Gündogan has scored 11 Premier League goals this season. He was named the Player of the Month in January.
Since losing at Spurs in November, Man City have remained unbeaten in their last 14 Premier League games (W12 D2), winning the last 10 in a row.