The next coach of Borussia Dortmund has been revealed. Who is he?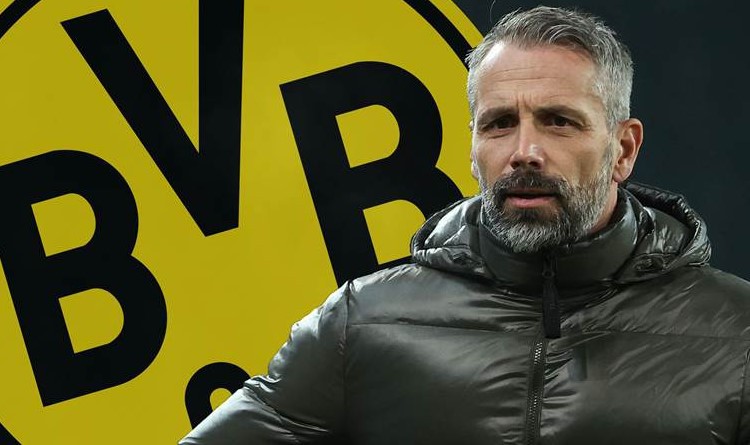 44-year-old Marco Rose has a feature in Dortmund
On February 15, an official statement was posted on the official website of Borussia Mönchengladbach to notice that head coach Marco Rose will leave the club at the end of the season at his own request.
The message:
"In the past few weeks, we have held a lot of discussions with Marco about his future. Unfortunately, Marco has decided that he would like to exercise a clause in his contract, which was due to expire in June 2022, and move to Borussia Dortmund in the summer,"

said Borussia's sporting director Max Eberl.
"Therefore, Marco will no longer be available to us after the end of the season should the conditions set out in his contract be met on time. Until then, we will do everything in our power together with Marco to achieve this seasons' goals in the Bundesliga, DFB-Pokal and Champions League."
Rose had been considered a prime candidate to coach Dortmund since Lucien Favre's dismissal, but Edin Terzic was appointed there until the end of the season. Apparently, there have been talks with Rose and Gladbach since then. The clubs have a good relationship, so it was important to do things correctly.
Don`t miss out 💥: Lucien Favre has been sacked from Borussia Dortmund. Who will replace him?
A football reporter and insider Fabrizio Romano has also confirmed the news:
After Favre's dismissal and the rumored move of Marco Rose to Dortmund, some experts advised the coach not to change the team. Per Mertesacker, for example, was against it:
"I think it would be good for him to stay now. It is a very dynamic team. I believe he will make the next step with Gladbach in the next few years, they can perform consistently in the Champions League and challenge Bayern as well."
It seems that Rose himself is more interested in the opportunity to work with one of the most promising teams in Europe (which, however, is now at risk of not being in the Champions League). In the meantime, Marco is preparing Borussia M for the ⅛ stage of the Champions League – Manchester City waiting there.
According to the German magazine, the clause obliges Dortmund to pay a transfer fee of around five million euros ($6 million).
Sixth and seventh in the table respectively, Dortmund and Gladbach are direct rivals in the race for European qualification this season.
They are also set to face each other in the quarter-finals of the German Cup on March 2.