SC Freiburg vs Borussia M'gladbach. Prediction and Preview. Probable Lineups, Team News, Stats and more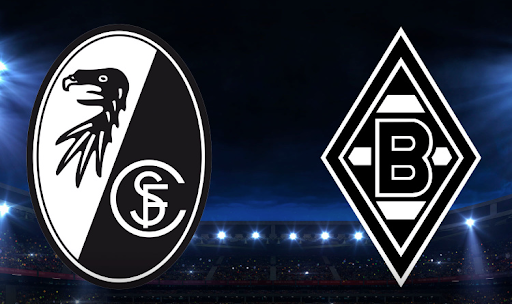 SC Freiburg will host Borussia Mönchengladbach in the Bundesliga sixth-tour match at the Europa-Park-Stadion. The fixture will take place on September 11, beginning at 21:00 IST.
Due to the death of Her Majesty Queen Elizabeth II, the government of the United Kingdom has decided to postpone the entire English Premier League round. However, even without English football, the weekend will be full of interesting games, including Freiburg against Borussia Mönchengladbach in the sixth round of one of the strongest football tournament in the world. With some of the rivals' matches already having a surprising outcome, will Freiburg take advantage of the situation to come out on top?
Parimatchnews will tell you everything you need to know ahead of the upcoming match.
SC Freiburg News & Current Form:
Freiburg represents another German football phenomenon alongside Union Berlin. All Bundesliga teams, including Bayern and Borussia Dortmund, have long taken the Breisgau Brazilians seriously, as Christian Streich's collective is one of those mid-table sides that progress at the most impressive pace. And the key thing here is that the club's resources are extremely modest, making their progression as impressive as possible.
The calendar at the start of the season cannot be called difficult, and Freiburg had used it almost perfectly – winning five of their four games, with three of them being registered on the grounds of Augsburg, Stuttgart and Bayer 04. In addition, the Freiburgers can boast three clean sheets. The only loss occurred against in-form Borussia Dortmund (1-3). Not to say the Black-Whites looked bad in that match either, though.
At the same time, the Germans got off to a good start in the UEFA Europa League, beating Karabakh at home (2-1). The key to their success was a strong start, with two goals by the 15th minute. Although it cannot be said that the win was an easy one, as the Azeirbajan side had noumerous chances and were close to scoring their second goal.
Don't miss out 👉: Manchester United & Roma left stunned, Arsenal secures a win
The team of Streich, last season's best coach, looks very balanced. The quality of their defensive line is excellent as always, although they have had some problems this season with their opponents getting too much space in front of the box resulting in dangerous long shots that cannot always be stopped, such as against Karabakh.
In other respects, the Germans show attractive football, with their trademark weapon being crosses, both from deep and from the flanks.
Moreover, it is worth mentioning that Fraiburg are the real set-piece kings of the Bundesliga for a couple of years now. This is where future opponents need to be as careful as possible – 19 goals were scored after set-pieces in the 21/22 campaign, which makes more than a third of all converted moments by SC Freiburg.
Another non-obvious danger can be seen in the substitutions of Christian Streich, which have repeatedly helped the team to achieve the desired result. Their tally of 11 goals scored by substitutes last season was surpassed only by BVB (14).
Against Borussia, the Eagles have been playing very well in recent seasons and going into the match in a great mood, now they have every chance to climb up to the top of the table. On the other hand, a tough schedule could interfere with Freiburg's performance as the encounter happens between two Europe energy-demanding meetings.
Certainly, given Bayern's hegemony, the fight for the Bundesliga is cloaked in a certain shakiness, while at the same time succeeding in the Eurocup arena for a club of this caliber is a very realistic goal.
The recent example with Eintracht is a clear example. The focus of efforts will be made on the upcoming match on Thursday against Olympiacos, leaving it unclear how it will affect the upcoming match set-up.
Borussia M'gladbach News & Current Form:
Gladbach is missing out on this Eurocup season, dreaming of a return to the top of the table which will give them an opportunity to get back to play on Thursdays next year. New head coach Daniel Farke has been hired with this objective in mind, although he is not doing particularly well so far. Before the encounter with Mainz in the last round, it could be said that Borussia play well at home (victories over Hoffenheim and Hertha), but the Carnivalians outplayed the Stallions at Europa-Park. On the other hand, who knows what would have happened had it not been a red card at the beginning of the second half for Itakura. While Borussia were gathering their thoughts, Mainz scored a goal and concentrated on defending, which resulted in minimal success.
The meeting with the extremely challenging Freiburg should show whether that defeat was an unfortunate slip-up, or whether it's time for Farke to seriously rethink the current installations and make serious adjustments to the training process.
Generally speaking, perhaps he shouldn't even wait for this match, but get to work. A 1-0 win over Hertha, who had a very poor start to the season, should have already alerted the coach, followed by a 1-1 draw with Bayern away – undoubtedly a good result, but it happened only thanks to the skill of goalkeeper Yan Sommer. In games against Bayern Munich, the Swiss traditionally show the performances of the life: this time he stopped almost two dozen shots on goal (19 to be exact; thus, breaking the Bundesliga record).
One point gained only thanks to the Swiss. Then they lost to Mainz – perhaps somewhere they lacked the courage after such a draining game against the champion. In general, speaking of victories, it seems that die Fohlen are just very lucky, and fortune is what allows them to stay afloat.
Don't miss out 👉: Bundesliga Matchday 5 Roundup: Bayern held by Union Berlin, Dortmund goes joint-top after win
After Freiburg, RB Leipzig are the next opponents for the Stallions – they changed their coach and are looking to recover from a humiliating defeats. Then, there is dark horse Werder, who have already made some noise in the Bundesliga, for example, when they stunned Borussia D by scoring three goals in added time thus managing a comeback. Those three games (however, the encounter with the "musicians" will take place after the national team break) will have to show what Borussia can look forward to this season. So far, judging from the symptoms, they have a huge problem with scoring: in the last three games, the Gladbach side have scored only once. It's time to rectify earlier defects, it's time to get fired up and show that the Black and Whites are worthy of returning to the European competition next season.
SC Freiburg guide (all comp.): W-L-W-W-W-W
Borussia M'gladbach form guide (all comp.): W-W-D-W-D-L
SC Freiburg vs Borussia M'gladbach Head-To-Head Record:
| | | |
| --- | --- | --- |
| SC Freiburg | Draw | Borussia M'gladbach |
| 12 | 10 | 12 |
The encounters between these clubs are characterized by huge scorelines. In the last campaign, for example, Freiburg achieved a fantastic 6-0 away win. At home, though, there was a 3-3 draw, with Freiburg having to come back from 0-2 down. The Eagles managed to get back into the game, and even took the lead, but Lars Stindl saved Borussia from their second head-to-head defeat of the season at the 90+3 minute mark.
SC Freiburg vs Borussia M'gladbach Predicted XI:
Freiburg possible starting lineup (4-2-3-1): Flekken; Sildillia, Ginter, Lienhart, Gunter; Eggestein, Hofler; Jeong, Doan, Grifo; Gregoritsch.
Borussia Monchengladbach possible starting lineup (4-3-3): Sommer; Scally, Friedrich, Bensebaini, Netz; Kone, Kramer, Neuhaus; Hofmann, Thuram, Stindl.
Statistical preview of the match SC Freiburg vs Borussia M'gladbach:
In seven of the last nine matches between the opponents, more than two goals have been scored and in seven of those nine matches, teams have exchanged goals.
Nine of the last 12 head-to-head encounters at Europa-Park ended in victories for Freiburg.
In 16 of their previous 19 games at the Europa-Park, the Stallions had not scored more than one goal against the Braisgau Brazilians.
Borussia Mönchengladbach have scored and conceded in 5 consecutive away matches.
Freiburg have scored in 16 consecutive home matches.
Borussia Mönchengladbach have scored less than 2.5 goals in 4 consecutive away matches.
Freiburg have scored less than 2.5 goals in 4 consecutive matches at home.
Freiburg are unbeaten in 7 of their last 8 home matches.
Borussia Mönchengladbach have scored in 15 of their last 16 Bundesliga away matches.
Borussia Mönchengladbach are unbeaten in 8 of their last 9 away Bundesliga matches.
What has been said before the match:
Christian Streich, the SC Freiburg gaffer:
"It's unbelievable that we have so many points now. Some things we do well, some not so well. The results are outstanding right now, for what we do."
"It's very good for us that we started the European Cup with a win. We enter the Europa League with a drumbeat and the Bundesliga the same. But you can't play with the same eleven players every time. It's important for me that we look at the physical and mental condition of the players. Communication is extremely important here."
"Gladbach are a very varied, very attacking opponent who, with their performance up front, want to dictate the scenario of the games. They are ready for this and have put themselves into the game well. They would do tactically really well with new coach Daniel Farke. But we have confidence, we have to look to show our ability on the pitch, otherwise we will not win."
Daniel Farke, the Borussia M'gladbach gaffer:
"It's no coincidence that Freiburg are currently top of the table. They have undergone tremendous development in recent years. They have played at the top level for a while now and have made a brilliant start by picking up 12 points. They always play with a lot of intensity and are tough to beat at home. Playing them away is one of the hardest games in the Bundesliga right now. Freiburg offer a tough challenge. We want to play well and know that we are more than able to compete against any opponent, if we manage to put our game plan into action. Our aim is to take the points back to Mönchengladbach."
"Freiburg are incredibly strong from set pieces, which is something we've focused on in training in preparation for this match. Vincenzo Grifo is a real threat from free-kicks, and they have plenty of players that are willing to get on the end of them. We will try to allow them as few set pieces as possible. So far, we have defended well against dead-ball scenarios and want to do so again on Sunday."
Don`t miss out 👉: Real Betis vs Villarreal: Preview and Prediction
SC Freiburg vs Borussia M'gladbach Prediction:
The opponents are about equal in terms of class. Freiburg are in good form ahead of the match and, what's more, the support of their home crowd in Germany is a big factor that gives energy to push forward. They have the chance to become Bundesliga leaders in front of them, which is only symbolic, but not also a good motivation.
At the same time, Borussia M have been having a bit of a storm of late, and the luck factor seems to be their defining one for now. The Foals have not beaten Freiburg away, even when they were at their best (since 2007, in 12 games). Now, they have nothing to surprise their opponents with. Freiburg looks more powerful and should at least get 1 point.
Don`t miss out 👉: Marseille vs Lille: Preview and Prediction
Parimatch News staff prediction:
We say: Freiburg will not lose and the match total over 1.5 – Yes.