Sassuolo vs Fiorentina. Prediction and Preview. Probable Lineups, Team News, Stats and more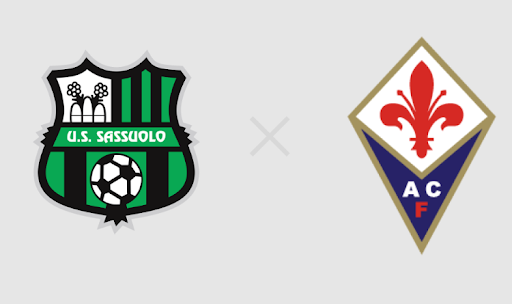 Don't rush to miss European football, because it's not over yet. The after-work evening will be brightened up by a perky battle of some interesting collectives from Italy
US Sassuolo Calcio will host ACF Fiorentina in the Serie A 38th-tour match at Mapei Stadium. The fixture will take place on Saturday, June 3, beginning at 00:00 IST.

What can we expect this Saturday night? Parimatch News will tell you everything you need to know ahead of the upcoming match.
Don`t miss out 👉: Former ATK Mohun Bagan and Bengaluru defender Prabir Das joins Kerala Blasters
Sassuolo News & Current Form:
Sassuolo are having not the best season, as they are currently sitting on the 13th position in the Serie A table. It is worth noting that Sassuolo are winless in five rounds. During this period there were 3 defeats against SS Lazio (2 – 0), FC Inter Milan (4 – 2) and AC Monza (1 – 2) and 2 draws against Bologna FC 1909 (1 – 1) and UC Sampdoria (2 – 2).
The match between Sampdoria and Sassuolo had no tournament significance – the first ones are in the relegation zone for a while, whereas the second ones are not going any further.
The hosts failed to win, but the crowd was happy. On 8 minutes, Manolo Gabbiadini put Sampdoria ahead – Gian Marco Ferrari flashed on the penalty line and somewhat curiously let the ball away, after which Manolo outplayed goalkeeper Andrea Consigli.
However, exactly two minutes later, Sassuolo was already ahead. The goals were scored by Domenico Berardi and Matheus Henruqie. By the way, Berardi was involved in the 17th goal scored in Serie A in 2023.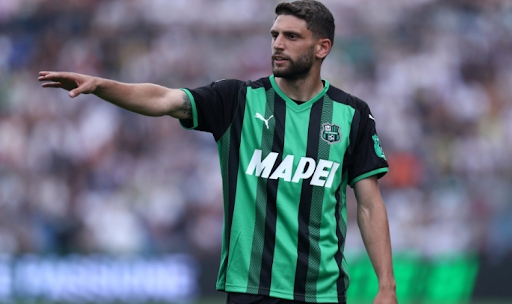 The hosts managed to restore the status quo in the 78th minute. Once again, Sassuolo staged a comedy. On a pass from a corner, the ball hit Maxime Lopez. From him, the ball bounced to Ferrari, and from Ferrari to the goalkeeper. A ricochet from Consigli sent the ball into the goal and the score was 2 – 2.
It was the last goal of the game. The final whistle recorded a resounding draw. Thus, Sampdoria extended its winless streak in the championship to ten rounds, while Sassuolo are already five games winless.
Kristian Thorstvedt will be unavailable for Sassuolo as a result of receiving a crucial yellow card in their previous match against Sampdoria. Additionally, Agustin Alvarez and Armand Lauriente are sidelined with long-term knee injuries.
There is uncertainty surrounding the participation of Davide Frattesi, who is highly sought after, due to a muscle problem. Domenico Berardi, who has been the primary goal scorer for the team this season with 12 goals in various competitions, will once again be positioned in the attacking third.
The first match with Fiorentina ended with a score of 2 – 1 in favor of the Violets. There have been 19 matches between Sassuolo and Fiorentina in Serie A: the balance hangs in favor of the Violets with seven wins against six, with six draws rounding out the picture.
Don`t miss out 👉: Odisha signs former Mumbai City and Goa midfielder Ahmed Jahouh
Fiorentina News & Current Form:
Fiorentina's situation is a bit better, 9th place in the table plus a UEFA Europa Conference League final against West Ham United FC is coming up. If the Italians win the final, then next year we will be able to see them in the UEFA Europa League, as it is hardly possible to get to the second most important European Cup from the home championship.
In the last 5 games there were 3 wins against Udinese Calcio (2 – 0), FC Basel 1893 in the semifinals of the Conference League (1 – 3), as well as AS Roma (2 – 1). By the way, Roma could not beat the legend of the Europa League Sevilla FC.
The team's only loss in this period happened against a team from the top-4 Inter Milan (1 – 2), and a draw against Torino FC in Serie A (1 – 1).
The last round match against Roma was of little importance to both teams. Fiorentina already had no claim to anything in the Italian championship, while the Romans had only a ghost of a chance to finish in the top 4.
Accordingly, both mentors gave many of the reserves a chance in the reporting game. There was enough experimentation in the starting line-ups of the Violets as well – Dodo was among those who sat in the reserves.
Roma's first meaningful attack was effective. In the 11th minute the visitors' attacking trio scored a goal. Andrea Belotti crossed for Ola Solbakken, who headed the ball along the line to Stephen El Shaarawy who opened the scoring and put the ball into the net.
In the middle of the half Solbakken could have doubled the Gialorossi lead but a defender sent the ball over the empty net. Vincenzo Italiano's team had little in the way of attacking play – Mile Svilar had no serious game.
But Roma could have scored a second time. Georginio Wijnaldum ran out on a counterattack, but his shot was blocked. Another attacking move by the visitors resulted in a powerful strike by El Shaarawy from outside the penalty box.
The goalkeeper of Fiorentina Michele Cerofolini prevented Stefan from getting on the scoresheet. He also saved the Viola after a Belotti strike. That was the end of the first half – Fiorentina had more possession, but that was the end of the positive momentum for the Florentines. Roma created the best chances, one of which was a goal.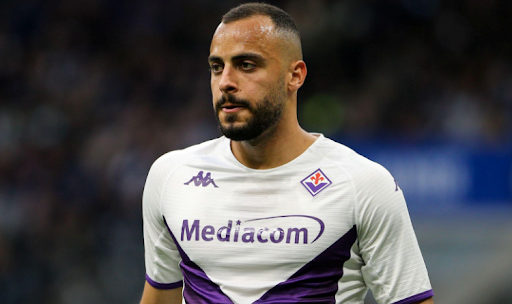 After the break Luka Jovic had a real opportunity to restore the balance on the scoreboard, but the Serbian could not close the pass of Jonathan Ikoné. I Viola played a little more actively.
In the end, the Conference League finalists turned the situation in their favor. In the 85th minute, Fiorentina almost repeated Roma's goal – Ikone crossed, Rolando Mandragora redirected the ball into the GK area, and Jovic tapped in.
Salvatore Sirigu continues to be unavailable for Fiorentina, but apart from that, the visiting team is in good condition as they approach their last league match of the season. Manager Italiano opted to rest several important players in their previous game against Roma, including Arthur Cabral, Sofyan Amrabat, Nicolas Gonzalez, and Christian Kouame, who were left out of the starting lineup.
The team's key players are likely to be preserved once again in preparation for the Europa Conference League final. However, it is anticipated that Luka Jovic will be given another opportunity to start as the center-forward.
Sassuolo form guide: W-L-D-L-L-D
Fiorentina form guide: L-W-W-D-L-W
Sassuolo vs Fiorentina Head-To-Head Record:
| | | |
| --- | --- | --- |
| Sassuolo | Draw | Fiorentina |
| 6 | 6 | 7 |
October 30, 2019: Sassuolo 1 – 2 Fiorentina (Serie A);
July 1, 2020: Fiorentina 1 – 3 Sassuolo (Serie A);
December 16, 2020: Fiorentina 1 – 1 Sassuolo (Serie A);
April 17, 2021: Sassuolo 3 – 1 Fiorentina (Serie A);
December 19, 2021: Fiorentina 2 – 2 Sassuolo (Serie A);
February 26, 2022: Sassuolo 2 – 1 Fiorentina (Serie A);
January 7, 2023: Fiorentina 2 – 1 Sassuolo (Serie A).
Sassuolo vs Fiorentina Predicted XI:
Sassuolo possible starting lineup (4-3-3): Consigli; Zortea, Erlic, Ferrari, Rogerio; Obiang, Harroui, Henrique; Berardi, Pinamonti, Ceide.
Fiorentina possible starting lineup (4-2-3-1): Cerofolini; Dodo, Martinez, Igor, Biraghi; Duncan, Mandragora; Ikone, Barak, Saponara; Jovic.
Statistical preview of the match Sassuolo vs Fiorentina:
Sassuolo are unbeaten in 5 of the last 7 matches against this opponent.
Fiorentina are without a loss in 5 of their last 7 matches in Serie A.
Sassuolo are not victorious in its last 5 games.
In the last 5 games Sassuolo scored on average 1.20 goals per game and conceded on average 2.20 goals per game.
Fiorentina are conceding an average of 1.00 goals per game in its last 5 games, while scoring an average of 1.80 goals per game.
Sassuolo have noticeable difficulties with the reliability of defense. In 37 games they have conceded 58 goals.
Fiorentina have problems with finishing. In 37 games, the Florentines have scored only 50 goals.
Top scorers of Sassuolo: Domenico Berardi (11+7), Armand Lauriente (7+6), Davide Frattesi (7).
Top scorers of Fiorentina: Arthur Cabral (14+1), Luka Jovic (12+3), Nicolas Gonzalez (10+2).
What has been said before the match:
Coach of Sassuolo Alessio Dionisi is satisfied with a draw against Sampdoria:
"The championship has been positive regardless, our forwards have missed many games, especially Domenico Berardi who is our top player. The second round was excellent, unfortunately we won't be able to set the points record. If we managed to score 31, it would be in any case, an extraordinary result. Now we have to give continuity by playing against a strong team like Fiorentina."
"We are talking to the club, when we know of news they will be communicated. It is normal that you have to plan well to be ambitious, we are certainly on the right track."
"I am aware of this club's mission which is first of all to focus on safety and then to enhance the players through play. It is impossible to retain certain elements, my hope is that whoever arrives is more ready because when there is no time, the risk is to burn them."
Boss of the Viola Vincenzo Italiano previewed the team's mood before a really important final in UECL:
"We've had a great season, and we deserved the chance to play for this trophy. We are aware of our strength but we know that every error makes the difference in a final. Every detail matters and we want to give joy to our fans."
"We cannot always create many, many scoring opportunities, but when you get into those positions, you need to be cool-headed and clinical, the way we were against Roma. In the second half we got ourselves into some great situations and at the end we were rewarded, because we put so much heart into this match. We wanted to win for our fans."
"After the final whistle at the Stadio Olimpico, the fans called us over and they realized we gave our heart and soul, people recognise that from a team. Now we mustn't give up, because there's one more Serie A game to play and then the Conference League Final that will conclude what I think has been an extraordinary campaign."
"It is not easy to shake off that disappointment of losing a Final, but we must try to build confidence and enthusiasm for the Conference League, including with performances like this."
Goalkeeper of Fiorentina Pietro Terracciano spoke of the upcoming games:
"We must face all games in the best way knowing that the final is very important for us and the city. It's the game of the season in Prague. It will be different from the Coppa Italia final. We'll face a different opponent. But we played a great game against Inter and I am sure the same will happen with West Ham. This is our certainty, we'll give our all to win the trophy."
Sassuolo vs Fiorentina Prediction:
Sassuolo and Fiorentina are two strong mid-table sides in Serie A, and their football is anything but dull. With very modest resources, the teams are still trying to maintain their own style of football that keeps them afloat.
Of course, the teams are approaching this match with completely different levels of motivation. For the Neroverdi, this game marks the last encounter of the season, and they will be playing it on home ground, and making the home crowd happy to relieve frustration before the pre-season is a must. All the more given their recent winless streak of five games. It will be important to end the campaign on a major note.
As for the Florentines, they have no aspirations at all, as the Conference League final is less than a week away, and the 38th-round match means nothing to them. The Italians are approaching their chance of winning the trophy with utmost commitment, which means they have to rule out the chance of losing an essential player like Jonathan Ikoné on their way to the Czech capital city of Prague.
For this reason, we believe that the Black Greens are capable of giving their loyal fans a proper party, as they genuinely have nothing to lose, there's no stopping them to try and squeeze out the best they can.
Sassuolo are among the most open and productive teams in Serie A. The statistics vividly illustrate this, as Alessio Dionisi and Co. have seen a total of 104 goals scored in their 37 previous matches (2.81 on average per game) – a remarkably respectable figure for such a long distance. The Black Greens have been conceding and scoring a lot at the end of the league season, and Fiorentina have no problem playing open football – they have no incentives to go for the zeros in Serie A. We believe the opponents will gift us a goal feast in their last match of the Italian 22/23 campaign.
Don`t miss out 👉: Manchester City vs Manchester United: Preview and Prediction
Parimatch News staff prediction:
We say: Sassuolo will win with a match total over 2.5 – Yes.