Ronald Koeman to be fired from FC Barcelona? Revealing how much it will cost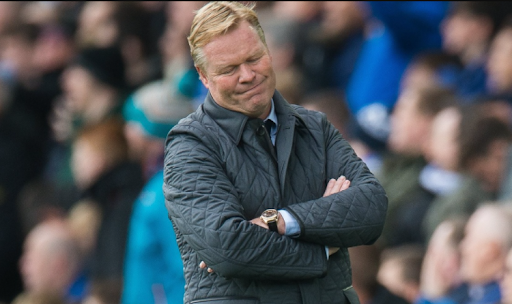 Skepticism around the Dutch specialist is increasing, earlier it was reported that the Dutch coach has four matches to prove himself to Barça bosses
It has become known how much the dismissal of Ronald Koeman as head coach could cost FC Barcelona. This is all compounded by the fact that another former coach has filed a lawsuit.
According to a major Spanish newspaper, if the contract with the 58-year-old coach will not be renewed for the 2022/23 season, he will receive 6 million euros. This is the amount Koeman paid to the Royal Dutch Football Union for the termination of his contract and resignation as head coach of the national team.
Such terms were spelled out in a two-year agreement between Ronald and the former president of the Catalans Josep Bartomeu.
Don`t miss out 💥: 'The letter is full of lies, with an effort to justify the unjustifiable' – Laporta on Bartomeu's open criticism letter
This is all just one of the contract clauses, but the very compensation for the dismissal will cost Barça 13-14 million euros, regardless of when it happens – in the near future or after the extension of the contract.
The Vice President of Barcelona Eduard Romeu declared that sacking Ronald was never discussed, he also denies that money would be a problem if the club wanted to fire the coach.
"The political answer is it has not been discussed and the real one is that it is not a money problem. But there's nothing happening. There's nothing going on. Koeman's a good person. When the president and the board decide that he's staying on, the commitment to him and the support is total, knowing that we are going through a complicated moment in which we have to rebuild the team."
Moreover, another former Barcelona head coach Quique Setién intends to make the Catalans pay a penalty in court.
The 62-year-old Spaniard sued the club because he was fired without compensation unilaterally with the argument – "lack of credibility". Back then, it was done by Barcelona to terminate the relationship as soon as possible, save time and not pay a forfeit to the coach.
If Setien wins the court, it could cost Blaugrana another 14 million euros – meaning that the coach will receive the entire amount for the last season and the current one, which under the terms of the contract was not guaranteed to him, only an option.
Recall that on January 13, 2020 Barça appointed Setien, and on August 17, dismissed, appointing Ronald Koeman, who is now also looked to be replaced.
The Dutchman has been with the Catalans since 2020. Under him, the team won the Spanish Cup, finished third in La Liga and crashed out of the Champions League in the 1/8 finals.
After 5 tours, Barcelona is only 10th in the La Liga while Real Madrid occupies 1st place as of now.