Romelu Lukaku returns to Italy as Inter and Chelsea have reached a loan deal agreement. Revealing all information about the deal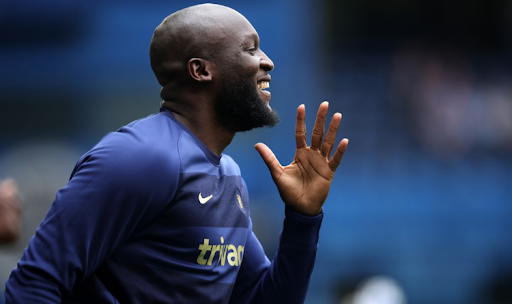 The striker is eagerly awaiting a move to Italy
Thomas Tuchel is getting rid of unfit elements ahead of the summer transfer campaign. Inter and Chelsea have reached an agreement on a one-year loan for the Belgian striker.
Chelsea's record-breaking transfer of £97.5m has turned into a complete disaster. Back in the autumn, it seemed that this genuinely top transfer of last summer would be a bidding to fight for the league title, as in the 2020/2021 season, Romelu was instrumental to Inter's success, scoring 30 goals and providing 10 assists in 44 games.
Don`t miss out 👉: 5 Biggest fixtures for Chelsea in the 2022-23 Premier League
The forward came to Stamford Bridge as one of the best in the world at the time and seemed to make a good start. However, as the season progressed, the Belgian produced very uninspiring performances, which caused a lot of criticism towards the striker (only 8 goals in the English Premier League for the whole season).
And then on top of that came some very provocative interviews and statements from the 29-year-old player. He complained about Chelsea and talked about his dreams of moving back to Italy, referring to Inter as his one and only family.
Considering these unfoldings, Tuchel was forced to drop Lukaku out of his plans for the future.
And now it seems that Romelu's dream is finally coming true – he is going to rehabilitate his career at home, at a team where he has done better than anywhere else. The Belgian striker, whose contract with the Pensioners ends in 2026, will move to Inter on a one-year loan.
This is what Inter CEO Alessandro Antonello said on the eve of the deal:
"We want to be competitive on the pitch, but on the other hand we must also respect the stakes that UEFA is drawing on Financial Fair Play in this transitional period towards the new rules. Everything can be done, but with great consideration for economic and financial sustainability." 
"Certainly there is the great desire of Lukaku to return, the economic-financial feasibility must be verified and some technical problems must be solved. By June 30? We'll try to do it in the correct timeframe."
Here are all the details that are known at the moment:
€8m loan fee guaranteed.
€4m in add-ons related to performances.
Salary reduced from €12m net to €8m net this season.
No buy option or obligation clause.
Medical tests in Milano next week.
Romelu has not received a salary at Chelsea in recent months, as it was one of the conditions of starting negotiations with Inter.
"The player has not been paid during this time, while negotiations were going on he prayed that Inter would respond to his request. Today his transfer to Inter has been formalised, we are waiting for confirmation from the clubs"

sources report.
According to reports, Chelsea tried to negotiate a player swap with Inter but the Italian club refused to include Milan Škriniar, Alessandro Bastoni or Denzel Dumfries in the deal. The media resources also noted that the Nerazzurri were not prepared to release forward Lautaro Martinez under any circumstances.
The Blues, on the other hand, needed to free up the wage bill as well as make room for a more effective striker, which will apparently be Manchester City's Gabriel Jesus. The Aristocrats are now reported to have entered the race with serious intentions. Arsenal, who are still favourites to acquire the Brazilian, must seriously speed up to get the deal done and avoid twists.
Don`t miss out 👉: English Premier League Transfer Roundup: revealing top signings, latest rumours and more…
"So Cech and Marina wanted to give Lukaku another season but Boehly decided to go with Tuchel wanted. Very promising signs from Chelsea's new owner."

insiders speculate.
It's also a good chance for the Blues to recoup some money if the Belgian will have a convincing season – there will be more demand for him and he could be sold for a decent sum.