Relegation-threatened Newcastle United hires ex-Bournemouth Eddie Howe as a new manager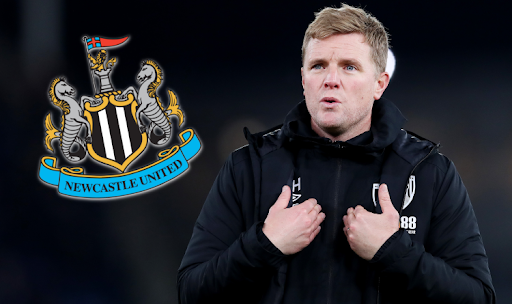 Eddie Howe becomes Newcastle manager 19 days after Steve Bruce left the club by mutual agreement
New Saudi bosses of Newcastle United appointed Englishman Eddie Howe as manager this Monday.
The coach will have to save the team from relegation to the Championship as well as be a harbinger of big changes, including major transfers and club system restructuring – although retaining a place in the English Premier League will be very challenging.
The club have agreed a long-term contract with the 43-year-old until June 2024.
Howe previously worked at Burnley and Bournemouth, which he left last summer and has been out of work ever since.

Magpies` new head coach, who will take the first training this Tuesday, has spoken out following his appointment:
"It is a great honour to become head coach of a club with the stature and history of Newcastle United.It is a very proud day for me and my family. This is a wonderful opportunity, but there is also a lot of work ahead of us and I am eager to get onto the training ground to start working with the players.I would like to thank the club's owners for this opportunity and thank the club's supporters for the incredible welcome they have already given me. I am very excited to begin our journey together."

Newcastle United co-owner Amanda Staveley said:
"We have been incredibly impressed by Eddie through what has been a rigorous recruitment process. As well as his obvious achievements with AFC Bournemouth, where he had a transformational impact, he is a passionate and dynamic coach who has clear ideas about taking this team and club forward. He is a great fit for what we are trying to build here. We are delighted to welcome Eddie and his staff to St James' Park and very much look forward to working together towards our collective ambitions."
Newcastle sit second-to-last in the EPL table with five points from 11 fixtures.
А number of coaches had previously said No to this project, including the main candidate, former Arsenal coach Unai Emery.
Don`t miss out 💥:Former Arsenal manager Unai Emery turned down the job proposal from new Newcastle United bosses