Raphaël Varane is close to joining Man Utd for a fee around €50 million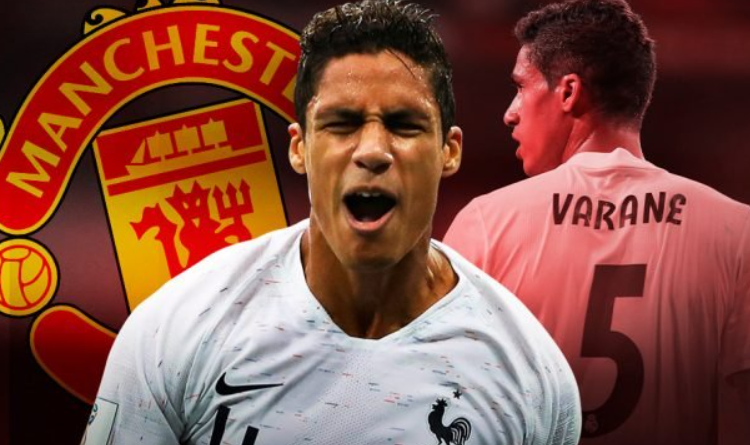 Varane's agents have informed Perez and Carlo Ancelotti that the player intends to find a new challenge and has no plans to extend his contract
Ole Gunnar Solskjaer is clearly eager to make Manchester United as competitive as possible before the season starts in order to compete for the EPL title. The club are certainly not going to stop at the signing of star winger Jadon Sancho – now it is time to strengthen the defence.
Don`t miss out 💥: Confirmed: Jadon Sancho joins Manchester United for €85m
According to an insider, the 28-year-old Frenchman is ready to accept a proposed contract with Man Utd until 2026 if the Manchester side reach an agreement with Real Madrid in the coming days or weeks.
Raphaël Varane is respecting Real Madrid but would like to play in the English Premier League.
The effects of the pandemic and the stadium renovations are forcing Real's management to seek new revenue prospects continuously: Madrid do not want the Frenchman to leave next summer as a free agent, so they are prepared to sell him now.
The club are anxious not to repeat the mistakes of the past, with Sergio Ramos leaving the club a month ago to join PSG for free. What smoothes the situation is the recent arrival of David Alaba as a free agent, who previously spent 12 seasons at Bayern Munich.
The new head coach believes the Austrian defender will be a worthy replacement.
Solskjaer responded to the question about Raphael Varane deal rumours:
"Varane? Same again [laughs], I only speak about players when we sign them".
Don`t miss out 💥: Tokyo Olympics 2020 Men's football tournament: Fixtures and schedule
According to rumours, MU are offering Varane a wage of €12m a year, which is at least €3m more than Madrid are willing to pay him.
Los Blancos want around €65m for the Frenchman, while Red Devils had planned to pay only €45m. As the deadline approaches, the Madrid side may settle for about €50m, as they are in a less favourable position to negotiate hard.
The defender spent 10 years with the club having 236 appearances for the first team, his current contract expires next summer.