Portugal U19 vs Italy U19. Prediction and Preview. Probable Lineups, Team News, Stats and more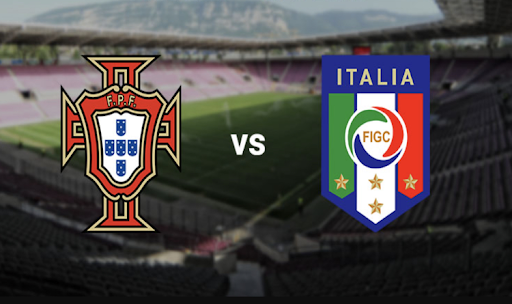 At the U-19 European Championship in sunny Malta, the last thing left to be done is to determine the recipients of the gold medals. This is what talented footy youngsters from Portugal and Italy will be competing for on Sunday night
Portugal U19 will host Italy U19 in the UEFA European Under-19 Championship final match at the National Stadium in Malta. The fixture will take place on Monday, July 17, beginning at 0:30 IST.

In the realm of the U19 EURO tournament, both Italy and Portugal have embarked on a challenging quest for glory. Gli Azzurri's five final appearances resulted in a solitary triumph in 2003 against Portugal. Meanwhile, the Navigators, undeterred by past defeats, reach their sixth final. They tasted victory once in 2018 by prevailing over Italy in the epic 7-goal dogfight. Now, these formidable foes meet once again in the final showdown, raising the question: who will emerge triumphant this time?
What can we expect this Sunday to Monday night? Parimatch News will tell you everything you need to know ahead of the upcoming match.
Portugal U19 News & Current Form:
Portugal's burgeoning youth teams have garnered significant acclaim for their prodigious talents for numerous years. The likes of Fábio Vieira, João Mário, Gonçalo Ramos, Jota, Francisco Trincão, and a host of others have been afforded the opportunity to showcase their abilities and vie for recognition. Remarkably, the current crop of young talent is resolutely following in their footsteps. Under the stewardship of Rodrigo Ribeiro, and under the watchful gaze of Joaquim Milheiro, this select assemblage of budding stars, featuring the likes of Gonçalo Esteves, Gustavo Sá, and others, embarked upon their journey through the arduous path of the final European Championship with unwavering confidence.
Throughout the course of the tournament, the statistics attest to the resolute nature of this team: the Portuguese marvels have been notching an impressive average of 3.5 goals per match, while conceding a mere 0.5 goals on average in every 90-minute affair.
During the group stage, this talented squad swiftly dispatched their primary contenders in Group A, including their counterparts from Poland (2-0) and Italy (5-1). In their closing group stage encounter, a seemingly inconsequential clash against the tournament's ultimate underdogs, the hosts from Malta, the Portuguese prodigies maintained their focus and determination, all the while easily reserving their place in the semifinals (2-1).
As the European Brazilians progressed, they encountered a formidable challenge in the unyielding Norwegians, who had secured second place in Group B. However, the Scandinavian counterparts of the Portuguese were utterly oblivious to their presence on the field, as the issue of the victor was swiftly settled within the first half-hour of play, courtesy of three expertly executed strikes. In the second time, the "chosen ones" compounded the agony for the Vikings, with two further successful forays, ultimately clinching a resounding 5-0 triumph.
In terms of the standout performers within the squad, one individual unquestionably commands attention – none other than the brother of the highly acclaimed João Félix from Atlético de Madrid, Hugo, who also serves as the esteemed team captain.
With utmost determination to pave his way into the senior ranks, this protégé from Benfica has left an indelible mark on the tournament, amassing an impressive tally of three goals scored, while also exhibiting his selflessness through two goal assists.
Following the semifinal showdown, wherein he successfully converted a penalty into a goal, he expressed his sentiments in the following manner:
"It's an indescribable feeling to be in a European final. We've worked hard for it; we've been working together for a month. We deserve this and we're going to give our all to not go away empty-handed."
"It's great to score in a Portugal shirt but the most important thing is the win and the victory at the end. I think I can speak for the team when I say we'll give our all to get the trophy on Sunday. I'm very excited. We wanted this a lot, we've been thinking about it since the start. We'll have to make the most of it because it's a unique game and we'll do everything to win."

future star Hugo Félix adds.
Rodrigo Ribeiro (3 goals + 2 assists), Vasconcelos (2+2), and Gustavo Sá (2+1) are also worth mentioning.
Don`t miss out 👉: England quashes Spain to win the UEFA European U-21 Championship
Italy U19 News & Current Form:
The young Scuadra Azzurra has traversed a tortuous and arduous path to the grand finale of the ongoing European Championship. The journey has been replete with trials and tribulations, as evident from the contrasting statistics that set them apart from their upcoming adversaries. While the Italian side managed to muster an average of 2.25 goals per match, they have been plagued by a disconcerting vulnerability, conceding an alarming 2 goals per 90 minutes of play.
Team leader Luca D'Andrea and his dedicated cohort commenced the quest for glory with an emphatic 4-0 dismantling of the tournament hosts, Malta. However, their momentum was abruptly halted as they suffered a disheartening 1-5 defeat at the hands of the Portuguese. The group stage concluded with a hard-fought 1-1 draw against Poland, with the Italians eventually securing second place through extra indicators (the White-Reds had scored 3 goals less), thereby securing their spot in the playoffs.
Yet, the challenges persisted as Alberto Bollini's wards ventured into the semifinals. Their opponents, the Spaniards, were widely regarded as one of the prime contenders for the U19 European title, thus casting the Italians in the role of resolute underdogs. The battle unfolded with great intensity, and although the first half yielded no goals, it was in the second half that the Scuadra Azzurra exhibited their tenacity. Twice they seized the lead, only to be thwarted by equalizing strikes from la Rojita. However, it was Italy who had the final say, stunning their esteemed rivals with a goal in the 85th minute of the fiercely contested match. Luca Lipani, a promising talent hailing from Genoa CFC, etched his name in the annals of glory by deftly guiding the ball into the opponent's net with a header. The enthralling encounter concluded with a momentous 3-2 victory for the Italians.
Following the match, a jubilant Lipani shared his elation, remarking:
"It was a very difficult game. The winning goal is a proud moment, and I'm really happy. There is no better feeling than scoring a winning goal and taking your team to the final."
Now, fate would have it that Bollini's boys will once again lock horns with Portugal. Regrettably for the hosts, history does not favor their cause, as the Italians have emerged triumphant in all four of their recent head-to-head encounters. The upcoming clash looms as an arduous test for Portugal, with the Italians standing firmly in their way, armed with a remarkable record of dominance.
Portugal U19 form guide (all competitions): W-W-W-W-W-W
Italy U19 form guide (all competitions): L-L-W-L-D-W
Portugal U19 vs Italy U19 Head-To-Head Record:
| | | |
| --- | --- | --- |
| Portugal U19 | Draw | Italy U19 |
| 7 | 1 | 3 |
Portugal U19 vs Italy U19 Predicted XI:
Portugal U19 possible starting lineup (4-3-3): G. Ribeiro; Esteves, A. Ribeiro, Bras, Marques; Sa, N. Felix, Prioste; H. Felix, R. Ribeiro, Borges.
Italy U19 possible starting lineup (4-3-3): Mastrantonio; Dellavalle, Chiarodia, Regonesi; Missori, Ndour, Faticanti, Kayode; Hasa, Vignato; Esposito.
Don`t miss out 👉: Revealing The Complete 2023/24 Pre-season Schedule Of Europe's Top Clubs: All You Need To Know In One Place
Statistical preview of the match Portugal U19 vs Italy U19:
Both national teams have one set of World Cup (U19) gold medals each – Portugal triumphed at the 2018 Euros and Italy in 2003.
At the current EURO both teams have scored in all their four meetings, but the European Brazilians have not allowed themselves to play even a single draw, while Gli Azzuri celebrated success in only two matches.
Portugal are on a 7-match winning streak. At the same time, being unbeaten for 12 consecutive matches.
8 of the last 10 head-to-head matches have seen more than 2.5 goals scored in total.
4 of Italy's last 5 meetings have seen an exchange of goals.
What has been said before the match:
"Over the years, these finals have proved to be a great launching pad for many true football stars. They come at a crucial time in their career and, with many breaking into their clubs' first teams, such international experience is invaluable."

says Aleksander Čeferin, UEFA president.
Joaquim Milheiro, Portugal gaffer:
"I'm very happy with my team because they have a good organization, good mentality; they put on the field [their] energy. The first half: brilliant, brilliant performance. Second half: when you [are winning] 3-0 you have time [to] control the game. you don't need to press at all times, because you have the next game [to think about]."
"Italy or Spain are two fantastic teams; fantastic organisation, individual players with high quality… Portugal don't have [to be] scared about nothing. If [we] lose, its OK. I am very proud of my team because my players do their best; they have worked very hard for three weeks together."
Alberto Bollini, Italy gaffer:
"How does it feel? Big emotion. Fantastic day for me but [also] for the group and for Italy. Italy I have in my heart and this group play with fantastic technique, good organisation and, today, big heart. Spain are the best not only in Europe but in the world at [U19 level] so it's incredible."
"Every match is one lesson and Portugal is a big lesson because Portugal is a good team."

he says about the upcoming rival.
Portugal U19 vs Italy U19 Prediction:
While the encounter against Malta may be set aside as a less demanding affair for the Portuguese, it is evident that they left no room for doubt regarding their formidable strength in all other matches. Conversely, the Italians, in contrast to their initial straightforward victory over Malta, have encountered strenuous challenges at every turn, fighting tooth and nail for their progress. Hence, it becomes apparent that the forthcoming clash holds a clear outcome in its essence – the coveted gold medals of this very edition of the U19 EURO, even accounting for potential overtime and the possibility of a penalty shootout, will undoubtedly find its way into the hands of Portuguese.
Don`t miss out 👉: Hyderabad signs former Mumbai City left-back Vignesh Dakshinamurthy
Parimatch News staff prediction:
We say: Portugal to win the trophy – Yes.