Ole Gunnar Solskjaer SACKED by Manchester United after humiliating defeat from relegation-threatened Watford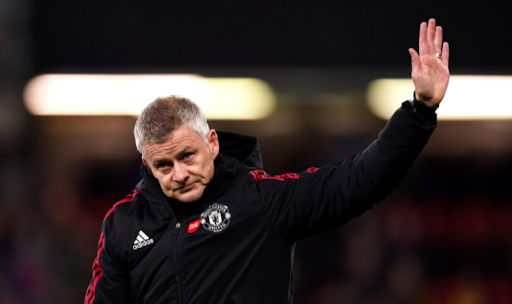 Ex-Man Utd coach frustrated
Solskjær sacked after embarrassing thrashing: five-hour emergency meeting and £7.5m compensation.
Ole Gunnar Solskjær is no longer the MU coach. The fans have been waiting a long time for this news, so they can definitely open the champagne and celebrate now. The club is entering a troubled time with an acting coach and is looking for a worthy candidate to manage the third most expensive squad in the world.
Manchester United lost without a chance to the club from 17th place in the EPL. This triggered the dismissal of the Norwegian – like a shot from Gavrilo Principe that started the First World War. In fact, the problem had arisen earlier – in the previous two months: Man Utd had played 14 matches and lost half of them. They managed to avoid defeat against Atalanta and Villarreal in the Champions League only thanks to the genius of Cristiano Ronaldo and a dash of luck.
Don`t miss out the report 💥: We never give up, we believe until the end – Cristiano Ronaldo
They lost to Liverpool and Manchester City unopposed. With that, the Red Devils became the worst team in the Premier Ligue in terms of expected points since October 1. Watford have just cracked open a sinkhole.
Watford 4-1 Manchester United | Short Highlights
Ole and his lads approached the fans to apologise for the defeat, but all he got in return was booing. Rumours swirled on social media that the coach would definitely be sacked this time. And for once, they were 100% true.
"Ole will always be a legend at Manchester United and it is with regret that we have reached this difficult decision. While the past few weeks have been disappointing, they should not obscure all the work he has done over the past three years to rebuild the foundations for long-term success. Ole leaves with our sincerest thanks for his tireless efforts as Manager and our very best wishes for the future. His place in the club's history will always be secure, not just for his story as a player, but as a great man and a Manager who gave us many great moments. He will forever be welcome back at Old Trafford as part of the Manchester United family. Michael Carrick will now take charge of the team for forthcoming games, while the club looks to appoint an interim manager to the end of the season."

was said in the official statement on the website.
The statistics are depressing. Man Utd's worst starts to a Premier League season after 12 games:
16 points (2019/20)
17 points (2021/22)
18 points (2004/05)
19 points (1996/97)
19 points (2014/15)
19 points (2016/17)
Five specialists are being considered by the club's board. Former Real Madrid coach Zinedine Zidane, Paris Saint-Germain coach Mauricio Pochettino, Leicester City's Brendan Rodgers and Sevilla's Julen Lopetegui could replace Solskjær as head coach of the English club.
Laurent Blanc, who coaches Qatar's Al Rayyan, has also been named as an interim replacement.
Don`t miss out 💥: Cristiano Ronaldo is keen to see Zinedine Zidane as Manchester United's next gaffer
Manchester United FC have picked up 17 points from 12 games and sit in seventh place in the English Premier League table for the 2021/2022 season. Chelsea (29) leads the competition.