Nottingham Forest vs Fulham. Prediction and Preview. Probable Lineups, Team News, Stats and more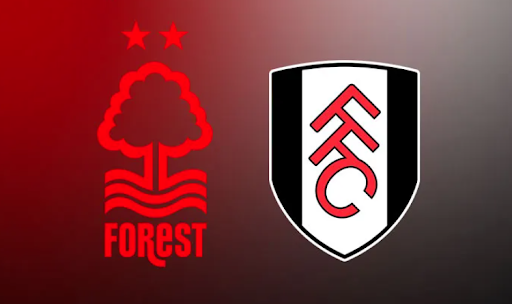 Nottingham Forest will host Fulham in the English Premier League eight-tour match at the City Ground. The fixture will take place on September 17, beginning at 00:30 IST.
Parimatchnews will tell you everything you need to know ahead of the upcoming match.
Nottingham Forest News & Current Form:
Nottingham are finally back in the elite after a 23-year wait. Judging by the transfer activity, they are determined to stay here, setting a record for the number of newcomers (21 players have arrived). The Foresters have broken all their imaginable and unfathomable transfer records this summer, but spending a lot (€161.95m) is by no means guarantying the results. And, by the way, Fulham know that very well. They also splurge sensational €116.50m in the 18/19 season before crashing back into Championship after conceding as many as 81 goals.
It seems like a similar fate awaits the lads from West Bridgford. Far too many new players have been brought in, and it is extremely difficult to integrate them organically into the team system in such a challenging league. So far not everyone has had a positive impact on the team's performance. Some were loaned out, some cannot find their best form, some are injured, etc.
There are some positive glimpses, however: goalkeeper Dean Henderson and Neсo Williams are proving to be great, Morgan Gibbs-White is good, Moussa Niakhaté has started well but unfortunately has been injured.
However, all the hopeful signs are overshadowed by problematic elements of the team. Orel Mangala, starting feeble and suffering an injury, failed to live up to the expectations. Emmanuel Dennis and Jesse Lingard – have shown a wimpy performance to date. Taiwo Awoniyi became the most expensive signing in the team's history for two months until he was moved to second place by Gibbs-White. On their only EPL win, the Foresters have taken 3 points thanks to a goal by the ex-Berlin Union Nigerian, however, he was subsequently sidelined due to his inconsistency.
There are a lot of complaints not only about the newcomers, but also about the entire team, including the coach. Hardly such a big reshuffle was made without the approval of Steve Cooper. He surely knew what he was getting into and had some plans on how to solve all the problems in the shortest possible time. It hasn't worked so far and Nottingham are stuck in the relegation zone (19th place). They did not show any remarkable quality of football even in the Championships and squeaked through the play-offs, now it is much more difficult to compete with teams of a higher level.
Furthermore, the Foresters managed to lose their last game at home to Bournemouth after taking a two-goal lead in the game – this is a real disaster.
Don`t miss out 👉: Manchester United win the Battle of the Reds while Manchester City and Liverpool stumble
4 points, the 2nd worst goal difference in the league (-10) and a worrying relegation-prospects for the Elite Division newcomer. The upcoming match gives the Red and White hope to turn the tide of the season, beating the Cottagers well within their grasp.
Fulham News & Current Form:
Fulham represent the exact opposite of the Foresters. Indeed, the Londoners were initially better prepared for the elite than their rivals, but few expected such a good start from the Cottagers. Everyone remembers the teams of Jokanovic and Parker, both of whom spent a season in the EPL and ignominiously slipped back to the EFLC. Marku Silva is trying to have it another way, and so far he's been doing well.
The Cottagers certainly owe their current position to the superb form of Aleksandar Mitrovic, who has scored six goals in six games. Even with the Serbian out of the picture, Fulham are still pretty good. Especially when you consider the fact that Harry Wilson, another star player of the team, is still out of action after missing the start of the season through injury.
We see a clear pattern of the play, their own style, well-balanced squad and wise transfer campaign with each newcomer coming to the court. Such a Fulham side may not be destined to struggle for survival this time. João Palhinha is a real godsend for the Cottagers after the departures of Seri and Zambo Anguissa.
Worth noticing is Bernd Leno who was brought for only €3.60m. The real bargain, such an experienced shot stopper is surely capable of bringing his club some extra points this season.
At Arsenal, the German has been sorely lacking in the passing game, which top clubs are very demanding of, but for teams of Fulham's level he is just a gem. The 30-year-old has already proved his worth by becoming the team's second-best player with a 7.25 rating after 4 games.
The excellent goalkeeper is also helped by a defensive line that has found some consistency lately. Daniel James should close the left flank where Neeskens Kebano was previously the main man, which due to his age is unfit to play at the desired intensity. Fundamentally, there is enough quality in this area but Issa Diop, CB from West Ham, has yet to be persuasive. The Frenchman, who was bought for as much as €17.80m, is in poor form and has played only 11 minutes in six EPL games.  
The Black and Whites have also hedged the attacking line in case the leader Mitrovic is injured, finding a great replacement in the form of Carlos Vinicius. Thus, the Cottagers' transfer campaign could well be called a success.
Fulham have lost in two games so far and only to the Londoners: Arsenal and Tottenham. Both times, the Cottagers lost narrowly (1-2) and put up a decent fight. Fulham also have two draws against Wolverhampton and Liverpool, as well as victories over Brighton and Brentford. In comparison with these opponents, the test against Nottingham will be the easiest of all the previous ones.
Nottingham Forest form guide: W-D-W-L-L-L
Fulham form guide: D-W-L-L-W-L
Nottingham Forest vs Fulham Head-To-Head Record:
| | | |
| --- | --- | --- |
| Nottingham Forest | Draw | Fulham |
| 32 | 28 | 42 |
Last season, the teams staged two contrasting head-to-head games. In the first leg, Fulham simply thrashed Nottingham, who were just emerging from a crisis following the appointment of Steve Cooper. The Foresters got four unanswered goals at home. Ultimately, they won the return leg with a minimal margin, although at the time, the Londoners had all but secured their place in the EPL, going into the match relaxed (0-1).
Recent matches:
Championship, Fulham FC 0 – 1 Nottingham Forest (26.04.2022);
Championship, Nottingham Forest 0 – 4 Fulham FC (24.10.2021);
Championship, Nottingham Forest 0 – 1 Fulham FC (07.07.2020);
Championship, Fulham FC 1 – 2 Nottingham Forest (24.08.2019).
Nottingham Forest vs Fulham Predicted XI:
Nottingham Forest possible starting lineup (3-4-2-1): Henderson; Worrall, Cook, McKenna; Williams, Yates, Kouyate, Lodi; Gibbs-White; Awoniyi, Johnson.
Fulham possible starting lineup (4-2-3-1): Leno; Tete, Adarabioyo, Ream, Mbabu; Reed, Palhinha; Decordova-Reid, Pereira, Kebano; Mitrovic.
Statistical preview of the match Nottingham Forest vs Fulham:
In 3 of their last 4 games, Nottm Forest have seen a total over 2.5, while Fulham have seen over 2.5 goals in their last 4 out of 5 (in all competitions).
In the EPL, Nottm Forest are averaging 0.67 goals scored and 2.33 conceded per game. Fulham have parity: scoring and conceding an average of 1.5 goals.
Nottm Forest have conceded in 8 of the last 9 games against Fulham.
Fulham have conceded in 15 of the last 16 Premier League games
Fulham have not won in each of their last 8 Premier League away games.
Fulham have scored less than 1.5 goals in each of their last 11 Premier League away games.
Nottm Forest has scored less than 2.5 goals in each of their last 6 Premier League games.
Nottm Forest have lost their last 3 EPL games, conceding 11 goals in them
Fulham are winless in their last 8 away EFL games (3 draws, 5 defeats).
In 3 last games, both Fulham and Nottm have seen a total of offsides less that 4.5.
In the last 4 head-to-head matches, the visiting team has won (2 wins each).
What has been said before the match:
Steve Cooper, the Nottingham Forest gaffer:
"We're really looking forward to the game with Fulham. It feels like an age since we last played, and we're looking forward to it. There's no guarantee that we're going to play well and win, but we'll give ourselves the best chance to do that, and we'll try and deliver."
"Fulham were excellent last year in the Championship and comfortably won the league, and deserved it as well. So they have that continuation and momentum of what they did, and there's a lot to be said for that, as we know."
"It's going to be tough. They obviously have Mitrović who was brilliant last year and has continued it into the Premier League, so we have to be mindful of all of these threats that they have."
Marco Silva, the Fulham gaffer:
"It will be a really competitive match against a side who had a really, really strong market in the summer, to create a competitive squad and a squad to compete at a high level in this competition. They want to get the points, but we want the same and our approach will be the same. We go there to fight, to match them, to get the points. That's our way, it's always our aim and ambition for the match."
Nottingham Forest vs Fulham Prediction:
The visitors had the advantage in the match between the two newcomers. Fulham initially looked stronger than Nottingham and Bournemouth and had a better chance of success in the elite. The start of the season has only confirmed these hypotheses. The Cottagers' results, especially considering the level of their opponents at the start of the season, could be described as a pleasant surprise. The football that Marco Silva instilled in his team whilst in Championship, turned out to be a functional one in the EPL as well.
Alas, the same cannot be said of the home side. Despite the huge investment in new players, Nottingham Forest are still unable to catch their game. They even lost to Bournemouth in the last round, a club that has risen through the ranks without making any major additions, as head coach Scott Parker complained after being sacked. The team is still in a rebuilding phase, lacks stability and is barely clinging to points, largely thanks to their opponents' mistakes. This will not be an easy walk for Fulham, but the chances of success for the Londoners are considerable.
Don`t miss out 👉: 5 Highest Release Clauses paid by European clubs for managers
Parimatch News staff prediction:
We say: Fulham to win – Yes.