My position was clear, I said at the end of July that I wanted to leave – Kylian Mbappe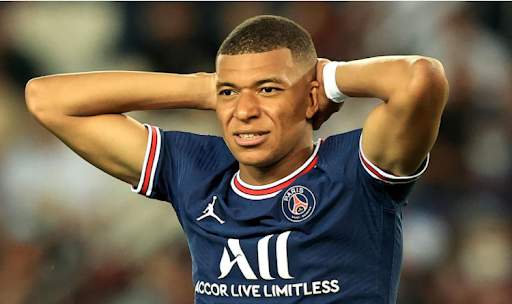 PSG striker Kylian Mbappe has revealed that he intended to leave the team in the summer. He explained some of the details of what went on between him and the club in the final months of the transfer window.
Don`t miss the story 👉: French championship isn't the best in the world, but it's my responsibility, as a flagship player, to help the league grow ー Mbappé
In a major interview with a respected French media outlet, the talented 22-year-old forward spoke about his relationship with the club's management:
"I asked to leave, because, from the moment where I did not want to extend, I wanted for the club to receive a transfer fee so that they could bring in a quality replacement. This club has given me a lot, I have always been happy [during] the four years I have had here, and I still am. I said it early enough so that the club could react. I wanted everyone to come out of this stronger, that we leave hand in hand, to make a good deal and I respected that. I said, 'If you don't want me to go I will stay'."
It should be recalled that PSG bosses rejected two offers from Real Madrid for Mbappe in August – the Madrid side had sent offers of 160 and 170+10 million euros to the French capital.
"Personally, I didn't really appreciate Paris Saint-Germain saying, 'He is asking to leave in the last week of August' because that is wrong. It made me feel like a thief. I informed them early, at the end of July."

– the wunderkind claimed that well before the end of the transfer window, he had very clearly warned the Paris club of his intention.
"People have said that I turned down six or seven extension offers, that I don't want to talk to Leonardo [PSG's sporting director] anymore, that's absolutely not true. My position was clear, I said at the end of July that I wanted to leave. It's scary when your president says 'Kylian will never leave for free'. When I heard that, I swallowed hard… and I said to myself 'But what's going to happen now?', I thought"

– told the world champion about his worries.
PSG sporting director Leonardo said earlier this month he is confident Mbappe will sign a new contract at the Parc des Princes.
Don`t miss out 💥: Messi scored his first goal for PSG: a record 17th Champions League campaign in which he managed to сonvert
Recently, PSG were unexpectedly defeated by Rennes in the away game after beating Man City in the Champions League. Prior to that, Pochettino's side had been unbeaten in the French league with eight straight wins.
This season, Mbappe has scored four goals and made three assists.