Manchester United vs West Ham United. Prediction and Preview. Probable Lineups, Team News, Stats and more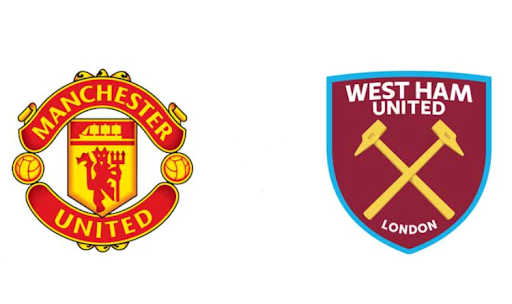 Man Utd will clash with West Ham in the city of Manchester for FA Cup glory
Manchester United FC will host West Ham United FC in the Emirates FA Cup 1/8 final match at Old Trafford Stadium. The fixture will take place on Thursday, March 2, beginning at 01:15 IST.

What can we expect this Thursday night? Parimatch News will tell you everything you need to know ahead of the upcoming match.
Manchester United News & Current Form:
The team continues to play on an incredibly tight schedule. Yes, there was no match in the English Premier League this weekend, but only because Erik ten Hag's men were playing the English Football League Cup final on Sunday.
At Wembley with Newcastle United FC they managed to make it a fairly confident 2 – 0, thus taking their first title in six years. It was 2017 and the players were under Jose Mourinho, and the fruitless years since then amounted to their longest streak without a trophy since the early 1980s.
The magnificent Casemiro struck first with his head, Marcus Rashford created the second goal with a shot that was deflected into his own net by Sven Botman, knocking the hapless Loris Karius off his feet, and United were happy that the second half had turned into a formality, a gradual countdown to glory. Erik ten Hag was the epitome of elation when it was over, dancing a South American jig with Lisandro Martinez and Antony.
It was at that moment that everyone saw the results of the quiet revolution sweeping Manchester United under Erik ten Hag. It was the first MU trophy in six years and, above all, a triumph for the Dane. He only came to Old Trafford in the summer, but he changed the character of the club. Perhaps it would be more correct to say that he brought it back. This victory was a symbol of that change.
It was a victory for the changed attitudes and values he instilled, as well as for getting rid of complacency and instilling intolerance for the idea that form is more important than content. It was a victory for the team over the individual. It was a victory for the idea that the coach still sets the tone. It was a victory for the notion that power belongs to the coach, not to glamorous superstars like Cristiano Ronaldo or Paul Pogba who seek to take it away from them.
The 2 – 0 victory meant that ten Hag became the eighth Manchester United coach to win a serious trophy after coaches like Ron Atkinson, Sir Alex Ferguson, Louis van Gaal and José Mourinho. It was the clearest sign that his club was returning and increasingly responding to his leadership.
The biggest fighter of the match was the player the coach was fighting for, although given the £60 million and given that he turned 31 last week, it was an expensive deal. Casemiro embodied that winning mentality. It wasn't just the goal he scored, but also his ferocity.
Fans of the Red Devils have such a good feeling now that their favorites can beat any level of opponent. The team was strongly inspired by the victory over FC Barcelona in the UEFA Europa League on the sum of two meetings – 2 – 2 away and 2 – 1 at home.
"Winning the match is more important than anything else. I am the captain of the team and I put the interests of the team far above my own. Whether I play or not, I want the team to win and succeed. It's been a good season so far, there's still a lot of work and important matches ahead, but it's nice to come here, get a win by a landslide and please the fans" Harry Maguire commented on the team's progress.
Talking about injuries, Anthony Martial is not available and Luke Shaw and Fred are questions for tomorrow.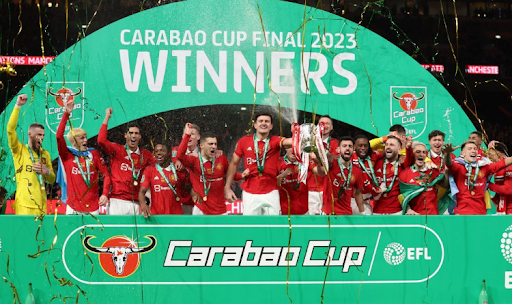 West Ham United News & Current Form:
The club is obviously failing this season. Under David Moyes everyone somehow got used to the Hammers' fight for nearly 4th place and qualification to the UEFA Champions League. The team that plays in the European Cups, now in the domestic arena is forced to slip to a struggle for survival. After 24 rounds of the EPL the club occupies a modest 16th place, the gap from the relegation zone is only two points.
Moreover, the team's rival Everton FC, having changed their coach, has immediately improved, and there is a risk that the Irons will become one of the three weakest teams. Although not so long ago they had some good matches: 2 – 0 with the Toffees, after that game they changed the coach Frank Lampard, draws with Newcastle (1 – 1) and Chelsea FC (1 – 1). Only with Tottenham Hotspur FC (2 – 0) it didn't work.
But Nottingham Forest FC were defeated (4 – 0), scoring all four goals in the end of the game. Given the current realities, it would be justified to concentrate on the championship, rather than chasing the ghostly possibility of taking the National Cup. 
David Moyes, who leads West Ham, is third in the EPL in victories. The Scot now has 250 Premier League victories to his credit. He is second only to two coaches on this indicator – Sir Alex Ferguson (528) and Arsene Wenger (476). Before the Hammers, Moyes worked at Everton, Manchester United and Sunderland AFC.
Coach Moyes commented the victory over Nottingham and his achievement of having 250 victories:
"The first goal was the most important one. We did well, and scoring four goals is not something incredible. We were more like ourselves, goals make a huge difference. Once we scored the second goal, you could see that the whole team felt a lot better."
"It's nice to have 250 wins, but it would have been better if I had only 275 games. 250 good nights out of a thousand is not so bad."
Manchester United form guide: D-W-D-W-W-W
West Ham United form guide: W-W-D-D-L-W
Manchester United vs West Ham United Head-To-Head Record:
| | | |
| --- | --- | --- |
| Manchester United | Draw | West Ham United |
| 72 | 32 | 46 |
December 5, 2020: West Ham United 1 – 3 Manchester United (Premier League);
February 9, 2021: Manchester United 1 – 0 West Ham United (FA Cup);
March 14, 2021: Manchester United 1 – 0 West Ham United (Premier League);
September 19, 2021: West Ham United 1 – 2 Manchester United (Premier League);
September 22, 2021: Manchester United 0 – 1 West Ham United (League Cup);
January 22, 2022: Manchester United 1 – 0 West Ham United (Premier League);
October 30, 2022: Manchester United 1 – 0 West Ham United (Premier League).
Don`t miss out 👉: We want to see where we are at and find out the gap that we have to bridge – Chandika Hathurusingha
Manchester United vs West Ham United Predicted XI:
Manchester United possible starting lineup (4-2-3-1): Heaton; Wan-Bissaka, Lindelof, Maguire, Malacia; Casemiro, Sabitzer; Sancho, Fernandes, Rashford; Weghorst.
West Ham United possible starting lineup (3-4-2-1): Areola; Johnson, Kehrer, Aguerd, Cresswell; Rice, Soucek, Paqueta; Benrahma, Antonio, Bowen.
Statistical preview of the match Manchester United vs West Ham United:
MU's First XI average age is 28.3 yrs.
West Ham's First XI average age is 27.9 yrs.
Manchester United are unbeaten in their last 7 matches.
Manchester United are unbeaten in 7 of their last 9 games against this opponent.
West Ham are unbeaten in 5 of their last 7 matches.
Manchester United conceded an average of 0.60 goals per game in their last 5 games.
Manchester United are scoring an average of 2.20 goals per game in their last 5 games.
Manchester United are scoring in their last 21 games.
Manchester United have scored in 7 of their last 9 games against this opponent.
In the last 5 games West Ham conceded on average of 0.80 goals per game.
In the last 5 games West Ham are scoring an average of 1.60 goals per game.
West Ham United have scored in 5 of their last 7 games.
MU are unbeaten at Old Trafford since last September.
What has been said before the match:
The Reds' coach Erik ten Hag talked about the victory in the EFL Cup, saying that the whole team is responsible for the win, not only 11 playing players:
"Of course, yesterday, the players were still enthusiastic, and they had to celebrate this momentum, but yesterday, after we settled down, we got back to work. What we had to do was recovery and the ones who played less did a good training session."
"Let's make myself clear, we didn't win with 11 players, we did win with a squad, and I think the squad is already, the whole season, so important. Every time players are coming in [to play], if it's for the whole game, for minutes or a couple of games, I think also during games we can change the dynamics."
"The results were not there at the start of the season, I didn't panic because I know it's part of the process and you can find out, you learn a lot in those weeks. When you lose, it's not nice. You hate to lose, also you get some good lessons and a lot of views on what are the opportunities, what are the deficits, so you can work on that and your way of play."
"But I think every game is important and every game until now, this dressing room has the right attitude and the right approach they take, game by game. Not looking ahead. You said it's the biggest game, but Barcelona is not a big game?!"
The Hammers' coach David Moyes ahead of the Thursday game against MU:
"We need to keep pushing on and climb the league table, but we have got a lot to look forward to and hopefully our form can continue to improve."
"We try to focus on the games one at a time and we focused really well on Nottingham Forest and that got us a really important three points in the league, and goals as well, which have been difficult to come by. But I am really pleased with how the players performed and hopefully, we can build on it and keep it going."
"I would love to win a Cup final if we could get there. We had a great run at Everton and got to the final one year and beat them in the semi-final one year. I would love to be able to take West Ham into a similar position."
"Old Trafford is a really difficult game. I think we have drawn them in three of the last four years away from home in the cup competitions but that is what it is. You have to play the top teams as part of the journey."
"Manchester United are a side that is used to success, and I think that Manchester United are climbing the ladder back up to where they want to be. He [ Erik ten Hag] has to get a lot of credit for the work he is doing. I can only look from a distance and admire the good work he is doing at Manchester United."
Manchester United vs West Ham United Prediction:
Eric ten Hag's men have gained a sense of self-belief and are convinced that every player on the pitch can make a difference. Manchester United are emotionally euphoric after their success in the Europa League play-offs and their League Cup triumph, and so are their fans, who will be pushing their beloved footballers forward at Old Trafford with all their might. Marcus Rashford is progressing with every game and he hopes the League Cup win becomes the first on the way to winning other trophies, with the FA Cup coming next.
What gives the Red Devils confidence is the fact that, if you take their last 17 home matches, there have been 16 wins and a draw. West Ham, on the other hand, have failed in all the big away matches of the season – losing to Chelsea, Liverpool, Man Utd and Arsenal. Only with Newcastle did they snatch a draw.
In terms of goals, Man Utd score an average of 2.13 goals per 90 minutes in home games, while West Ham concede an average of one away goal per match. But if we consider only the top-6 meetings from the paragraph above, the figure rises to 1.6. All of this pushes the argument that MU are very likely to score more than 1 goal in Manchester.
Don`t miss out 👉: Michael Clarke – I hope Australia can bounce back, if they don't it will be hugely frustrating
Parimatch News staff prediction:
We say: Manchester United will win with an individual total over 1.5 – Yes.