Michael Clarke – I hope Australia can bounce back, if they don't it will be hugely frustrating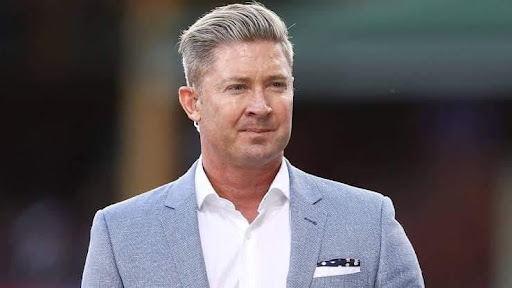 Michael Clarke says Matt Hayden and Mark Waugh are both there in India as commentators, if I was in the Australian camp, I would want both of these men to be with the team at the nets every single day
Former skipper Michael Clarke criticized the Australian team management's choice to ignore Mathew Hayden and Mark Waugh's advice with Australia trailing 0-2 against India in the four-match Border-Gavaskar Trophy series
Former skipper Michael Clarke criticized the Australian team management's choice to ignore Mathew Hayden and Mark Waugh's advice with Australia trailing 0-2 against India in the four-match Border-Gavaskar Trophy series. In Pat Cummins' absence, Steve Smith will lead Australia in the third Test match in Indore starting on Wednesday.
"Matt Hayden and Mark Waugh are both there in India as commentators. If I was in the Australian camp, I would want both of these men to be with the team at the nets every single day. If they want money give it to them. Even Hayden who used the sweep to perfection is saying on commentary that you can't just sweep every ball or play the reverse sweep of every ball. He knows it. You can play these shots when you are not out of 80, not when you are on 8. Why can't the management use these players? Why can't they draw on their experience?"

said on Backstage with Boria show.
Clarke is one of the sharpest brains to captain Australia. He is hurt and frustrated with the way Australia has played in the Border Gavaskar Trophy so far. Can the Aussies bounce back in the Test series or as Sourav Ganguly has predicted, India will win 4-0?
"I hope Australia can bounce back. If they don't it will be hugely frustrating for every Australian cricket fan. At the same time, I understand why Sourav has predicted 4-0. I don't know what Andrew McDonald or anyone else will say but according to me, Australia should have gone to India earlier. The preparation was not up to the mark at all. If you couldn't go to India, you should have gone to the UAE at least to prepare for a tour like this. Also, you must play a tour game. To not play a tour game was a very wrong call. You can't train for an India tour by trying to replicate conditions in Australia. It isn't possible. To do so was a mistake. In England, you expect seam and movement, in Australia bounce and pace, and India spin. You can't say I will replicate the conditions at home and train and go on to win. It is not possible,"

said on Backstage with Boria show.
The former Aussie captain is quite impressed with the leadership of Rohit Sharma in the series so far. Talking about Rohit's captaincy, Clarke said,
"Rohit has been stellar. I think he is a very good captain. He has four fielders close to the bat when Australia has four on the boundary. That's the difference. Rohit knows what he wants and is telling the Australians to take risks."
Clarke also believes Virat Kohli is back at his best. Impressed with his batting in Delhi, Clarke says,
"You can see that in his eyes. And once he is back at his best you know the big knock is just around the corner. I just hope it doesn't happen in the next two Tests."
On Ashwin and Jadeja he is clear they are the two best in the world.
"They know these conditions the best and are better than anyone else in these conditions. So, in sum, it is hard. Very hard for Australia. Sourav has said what he has knowing how hard it is."
Clarke also had a go at the Australian media and former cricketers for their constant chatter on the wickets on offer in India.
"When you are going to India you absolutely know what you are up against. You know what kind of pitches you will get and let me say this clearly to you- India has done the exact correct thing by producing these sorts of wickets. They have been smart. They have used home advantage and are right in doing so. When a team comes to Australia, we always want to start them at the Gabba. We want to unsettle them with pace and bounce. We know it is the best way to use home advantage. If that's not wrong why India has done can't be wrong either. It isn't wrong. Second, Ashwin and Jadeja are as good as anyone you will ever get in world cricket in these conditions. They are two greats of the modern game. You have to give them the respect they deserve and for that, you needed to prepare well and prepare smartly. Australia hasn't done that."
Clarke also supported Indian team management's decision to back KL Rahul. According to Clarke,
"I think if the team is winning and believes he (KL Rahul) is an imp player he should be given another opportunity. If you think he should be backed and the captain and coach think so I have no problem with him being given another chance. Who knows if he will come out and get a 100 for you? Had it been that you aren't winning then it's a diff story. But when you are winning, he can surely be backed."