Manchester United vs Liverpool. Prediction and Preview. Probable Lineups, Team News, Stats and more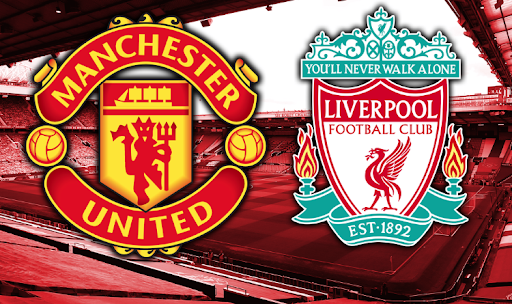 Manchester United will host Liverpool in the English Premier League third-tour match at the Old Trafford. The fixture will take place on August 23, beginning at 00:30 IST.
Parimatchnews will tell you everything you need to know ahead of the upcoming match.
Manchester United News & Current Form:
Erik ten Hag was coming in as a coach who would change the atmosphere and pull off a tactical revolution. Something the team sorely lacked. After the 0-4 victory against Liverpool in pre-season, the fans cheered: "United is back".
Except, it all turned out to be a mirage. The decisions began to confuse me right from the start of the season. First, the Dutch coach puts Christian Eriksen as the false nine (the Dane has never played in that position at all). Halftime of the first match against Brighton in the EPL, United went 0-2 – all ideas went wrong. Ten Hag decides to convert Eriksen to CDM. Does he even have a clear idea of how to use this player? There are no fighters, no ideas and no opportunity to patch up the holes, of which there are so many that there are enough for all the opposing forwards.
And in the game against the Seagulls, it looked like it might still be some kind of fluke, that things would change in the next round, as the Red Devils were almost able to even bounce back, but it wasn't to be.
Brentford simply destroyed Mancunians at the Community Stadium. And the Reds looked helpless and pathetic: they couldn't even pass the ball in their own box; the pressing looked like they were an Under-21 team. The players didn't seem to know what to do at all, as if Ten Hag had knocked down all the established set-ups and installations. It was literally as if the players had forgotten about the basics.
United are now very far from a team capable of enforcing their football. There is not even a thought of any dominance and control of the game. They can only control the game when their opponents allow them to.
The blame lies in the chronic lack of long-term planning and any kind of strategy and consistency of decisions. Arsenal comes to mind; the contrast between these teams and their way out of the crisis along with the differences in the course of their rebuilding processes are particularly striking.
There is much to discuss here: obscure choice of coaches, abysmal transfer policy, huge spending and shocking contracts. All decisions are emotional, reactive and sometimes even panicky. The Casemiro transfer is well worth mentioning here. Yes, it's a top player who will definitely solve the most significant problem – reinforcing the midfield. But to give €70m (+ €11m in add-ons) at a salary of €21.6m per year for a 30-year-old player… It's simply an unacceptable expenditure. And there are many such examples.
The current situation with the forward, is also relevant now. Another panic attack and illogical decisions. Letting Edinson Cavani go to chaotically chase the Uruguayan's peers – Marko Arnautovic, Jamie Vardy or Alvaro Morata. Why let Edinson go?
And then there's Cristiano Ronaldo, who wants out, can't stay, but plays better than everyone else. Now a player who doesn't want to be in this team so much is starting for them. By the way, it was the emotional "hijacking" of Crish from Man City that was, as we can see, the trigger to the domino effect that led to MU's gradual collapse.
The fans are well aware of all these problems, and there will be massive protests before the match, perhaps causing the match to be cancelled out.
Don`t miss out 👉: PL Weekend Roundup: London Derby ends in stalemate, Manchester United stung by bees and more…
Liverpool News & Current Form:
It has been a very disappointing start to the season for Liverpool as they failed to take six points against clear underdogs Fulham (2-2) and Crystal Palace (1-1). Klopp was not expecting that kind of commencement, and neither was anyone who follows the EPL.
However, the Reds dominated both meetings, even though Darwin Nunez was sent off. The Uruguayan managed to make 1+1 in the first match, but in the second one, he just foolishly let his team down by falling for the provocation.
However, the personal skill of certain players was enough to almost turn the tide at Enfield. But "almost" is clearly not the level of a top team. Some trends are very disconcerting: this is the first time since 2015 that Liverpool have failed to win in their first two games of the season under Jurgen Klopp. The team have conceded in six consecutive EPL games in the first half as well, a streak that has happened for the first time since 1997, plus they have now lost both first halves.
There seems to be a certain downturn in the development cycle: they play very poorly, and the attitude seems to be missing. True, an essential element of the team is gone – Sadio Mane, who has been playing literally at a cosmic level of chemistry with his partners, the Senegalese has been very useful both in building attacks and in scoring goals. But now this Liverpool side seem to have no momentum and it can't be down to the departure of whatever player. Injury problems also have an impact: the Reds are short of a nominal centre-forward: Nunez has been suspended, while Roberto Firmino and Diogo Jota are out for treatment. Mohamed Salah will go into the centre, but then the right-wings sharpness will suffer.
This derby cannot be viewed from a statistical point of view. Klopp has been declassifying the Devils in recent years, but in this particular match, the resources to achieve the goal are too scarce. However, Liverpool have a great trait – the team is capable of setting up for big matches. Oh, and the opponents arrive in an even worse state, as if they were almost technically knocked out.
Manchester United form guide: L-L
Liverpool form guide: W-D-D
Manchester United vs Liverpool Head-To-Head Record:
| | | |
| --- | --- | --- |
| Manchester United | Draw | Liverpool |
| 89 | 68 | 80 |
Liverpool destroyed Ronaldo's club twice last season. The game at Old Trafford ended in a 5-0 victory for the visitors, while at Anfield the Merseyside side won 4-0. The Red Devils were just literally neutralised and were unable to show anything both times.
Manchester United vs Liverpool Predicted XI:
Manchester United's possible starting lineup (4-2-3-1): De Gea; Dalot, Varane, Martinez, Malacia; Fernandes, Fred, Eriksen; Sancho, Ronaldo, Rashford.
Liverpool's possible starting lineup (4-3-3): Alisson; Alexander-Arnold, Gomez, Van Dijk, Robertson; Elliott, Fabinho, Henderson; Salah, Firmino, Diaz.
Don`t miss out 👉: Real Sociedad vs Barcelona: Preview and Prediction
Statistical preview of the match Manchester United vs Liverpool:
Manchester United have not won their last 8 Premier League home games against Liverpool.
Manchester United have not won in 7 of the last 8 Premier League home games.
Liverpool have not lost the last 21 Premier League away games.
Liverpool have scored over 1.5 goals in 6 of the last 7 Premier League away games.
Manchester United have not scored in 4 of the last 5 Premier League home games against Liverpool.
There have been over 2.5 goals scored in Liverpool's last 3 away games.
Man Utd have seen over 2.5 goals in their last 5 matches against Liverpool in all competitions.
The upcoming match could see Salah become the second Liverpool player in history to score in four consecutive league games against United.
What has been said before the match:
Erik Ten Hag, the Man Utd gaffer:
"I can only say the owners want to win and the fans, we want them behind the club. And I can understand sometimes, but I am not that long in the club so that I can [not] see all the backgrounds. But we have to fight together, we have to be unified and fight together."
"I think I make myself clear. I was definitely not happy and in football, you can talk about football, you can talk about planning our philosophy, but the basic stuff has to be good, and that starts with the right attitude. So, you need a fighting spirit on the pitch, and I didn't see that from minute one. It starts with yourself. Act as a team. Follow the rules and principles and work hard, as hard as you can maximise. If you do that, then you get confidence."
"We work from game to game, and now it's Liverpool. Obviously, we know what's going on when you play against Liverpool and especially when you're Manchester United. So, of course, you have to be ready, but also again, you have to cut a point, you have to fight yourself into the season. But it is from game to game."
"If you get a result in a big game, you get the confidence to go on to the next one, and that's definitely going to help you. First, we need to do better than we did in the last home game [against Brighton]. So we need to get the fans going. We need to start well, get going into the game and play well in general. The fans expect a good game and so do we. But it's definitely a good stepping stone to win the derbies, for sure."
Jurgen Klopp, the Liverpool gaffer:
"..Nobody knows exactly what will happen around the game, we don't know. I think the whole world will watch it, it's Monday night anyway, everybody can watch it, and you will see how these two heavyweights deal with the situation. I would watch it, I will watch it."
"Do we have any plans for the game not happening? We are going home in the bus. I really hope it will not happen, but if it does happen I think we should get the points."
"We have nothing to do with the situation. If that happens and the supporters want the game to not be happening, then we cannot just rearrange the game again and fit it in somewhere at an incredibly busy time. I don't think and I really hope this will not happen.
"I have no idea what could happen, I don't think about it. People tell us things will be fine so we will go there, play the game hopefully and go home. But if in a situation like this, always the other team should get the points because they have nothing to do with it. They have prepared the game."
Manchester United vs Liverpool Prediction:
Both clubs are not approaching the match in their finest form, but while the reigning vice-champions and winners of both English Cups is simply in decline, Manchester United seem to be in a complete meltdown. It's hard to imagine that recently, in the spring of 2021, United made it to the Europa League final, where they only lost to Villarreal in a tight penalty shoot-out (10-11), while they also finished second in the EPL.
As for our expectations, firstly, Eriksen is capable of delivering an assist even with his eyes closed. In Ten Hag's system, the Dane is already at the top when it comes to touches – 82.0 average per game, plus 81% accuracy and 1.5 key passes. Here we include the very experienced finisher Cristiano Ronaldo and this link can well get a goal, given that Liverpool have conceded in every match so far. The goalscoring instinct will definitely work for at least one of the Danish playmaker's passes.
Secondly, the Salah factor. Mo has already managed to net this season, takes his standard 2.5 shots on target per match, and is still involved in the build-ups (51.5 touches) while being potent with his dribbling (1.5 dribbles per game). Plus Man Utd is his favourite client. The screaming stats from ten games in all competitions (9+2) hint thickly that when the Egyptian is deployed in the centre of the attack, the goal threat will be even greater.
We expect open, bright and exciting football, MU are still capable of picking themselves up, but it is also a time for Liverpool to start showing their best football to reach the top of the table.
Don`t miss out 👉: Odisha vs Kerala Blasters: Preview and Prediction
Parimatch News staff prediction:
We say: 1) Both teams to score – Yes. 2) Mohamed Salah to score – Yes. 3) Liverpool will not lose – Yes. 4) The match total over 2.5 – Yes.