Manchester City vs Sheffield United. Prediction and Preview. Probable Lineups, Team News, Stats and more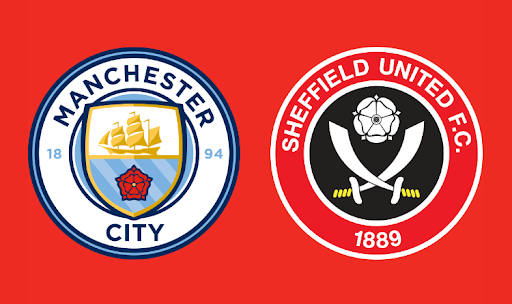 Football giant Manchester City and a team from Championship. Does Sheffield United have a chance of winning?
Manchester City will meet with Sheffield United in the Emirates FA Cup semi final match at Wembley Stadium. The fixture will take place on Saturday, April 22, beginning at 21:15 IST.

What can we expect this Saturday night? Parimatch News will tell you everything you need to know ahead of the upcoming match.
Manchester City News & Current Form:
The return fixtures of the UEFA Champions League quarter-finals are over. Back to the domestic arenas. The FA Cup semi-final is scheduled for 22 April. Manchester City and Sheffield United are set to face off at Wembley Stadium.
City have been in unbelievable form in the second half of the season. They are battling for 3 trophies at once and have a high chance of winning each of those fixtures. The club has not suffered a single defeat in their last 15 matches in all official tournaments, with only three draws.
Erling Haaland played no small part in this. The striker's performance has been admirable. In 41 games in all official tournaments for Man City, he scored 48 goals and provided six assists. Ballon d'Or winner Jean-Pierre Papin has described the Norwegian as an absolutely phenomenal player. It is hard to argue with that.
Having scored a goal against FC Bayern Munich in the return leg (1 – 1), he set up a record of 13 goals in his first 10 games in the UEFA Champions League quarter-finals. Erling also repeated the record of Ruud van Nistelrooij for English Premier League players for goals scored in a single Champions League game – 12.
Josep Guardiola also set a unique achievement. With a 4 – 1 aggregate victory over Bayern Munich, he became the first coach in history to reach the semi-finals of the tournament 10 times. Now, the team will face CF Real Madrid in the semi-finals. The Spaniard deserves special praise. His side have excelled in all competitions with superb quality football.
It also has to do with the fact that Manchester City have terrific depth. Even the non-essential line-up is capable of smashing opponents. Julian Alvarez can effectively replace Haaland. The world champion is not as prolific as the Norwegian, but his impact on the game is no less impressive.
Nevertheless one should not expect a productive victory for the Citizens. They face a crucial encounter with Arsenal FC in the EPL very soon, which could decide the outcome of the championship race. Josep Guardiola will surely be saving the strength of the main squad, including Erling.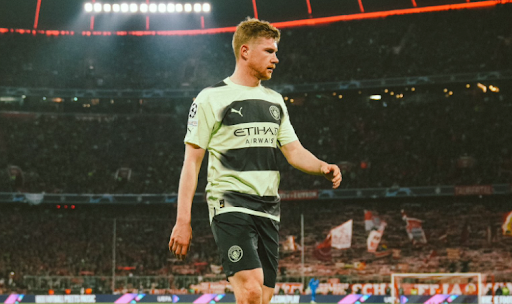 The players have picked up 6 straight wins in the EPL, which has reduced the gap to 1 point on points lost from leading Arsenal. However, a tight schedule could affect the result in this encounter. Playing 5 matches in 15 days will seriously affect the players' physical condition.
Fast forward to the FA Cup. The last time Guardiola's side took the trophy was back in 2019. After that, they failed to qualify even for the final. This season, on their way to the 1/2 cup final, City passed such rivals as Chelsea FC (4 – 0), Arsenal (1 – 0), Bristol City FC (0 – 3) and Burnley FC (6 – 0), winning 4 games with a total score of 14 – 0.
Main defender Nathan Ake will not play due to the injury he sustained during the return leg against Bayern (1 – 1). He has a hamstring injury.
Don`t miss out 👉: Brighton & Hove Albion vs Manchester United: Preview and Prediction
Sheffield United News & Current Form:
Sheffield United face a tough test in the upcoming match. They have a much cheaper squad. And the difference in level is huge. For the Citizens, this game is the same as facing a club that is in the relegation zone in the Premier League.
The Blades are currently sitting second in the Championship table on 82 points. The gap from catch-up Luton Town FC is a respectable seven points. It is unlikely that any team will be able to deny Sheffield United direct entry to the EPL anymore. That means they can concentrate entirely on the FA Cup. In the Championship, Blades have won 25 games in 42 in the second-placed division. Only Burnley, the leader of the competition, has more.
Paul Heckingbottom's side have been very fortunate with their opponents in the current FA Cup. They only got one EPL side – Tottenham Hotspur FC (1 – 0), also they beat Millwall FC (2 – 0), Wrexham AFC (3 – 3, 3 – 1). And even then, the Spurs were not at their best. In the quarter-finals, United beat Blackburn Rovers FC (3 – 2). But in all the current fixtures, they have scored in regulation time.
Sheffield United reached the semi-finals of the FA Cup for the 3rd time in the 21st century, but both previous attempts to reach the play-off stage were unsuccessful. The most recent semi-final appearance came in the 2013/14 season, when the club lost 3 – 5 to Hull City FC.
A characteristic feature of the Blades is their high efficiency of intensive pressing (PPDA = 11.3). Thanks to this, they lead the league in goals (12) scored as a result of a return of possession within 40 meters of the opponent's goal. In terms of expected goals scored (xG = 1.53) and conceded (xFA = 0.97), Sheffield are 2nd and 3rd in their division.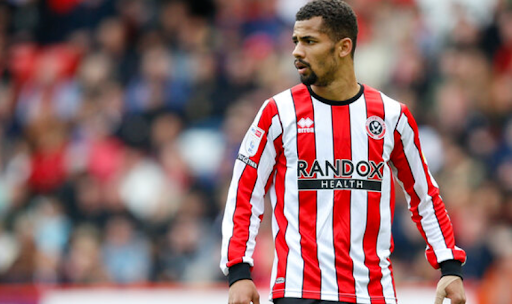 Injuries to the squad include forward Rhian Brewster, midfielder Ben Osborn and defender Enda Stevens.
Don`t miss out 👉: Top 5 Quickest Players To Score 35 UEFA Champions League Goals
Manchester City form guide: W-W-W-W-W-D
Sheffield United form guide: W-W-W-L-W-W
Manchester City vs Sheffield United Head-To-Head Record:
| | | |
| --- | --- | --- |
| Manchester City | Draw | Sheffield United |
| 53 | 34 | 38 |
December 26, 2006: Sheffield United 0 – 1 Manchester City (Premier League);
January 27, 2008: Sheffield United 2 – 1 Manchester City (FA Cup);
December 29, 2019: Manchester City 2 – 0 Sheffield United (Premier League);
January 21, 2020: Sheffield United 0 – 1 Manchester City (Premier League);
October 31, 2020: Sheffield United 0 – 1 Manchester City (Premier League);
January 30, 2021: Manchester City 1 – 0 Sheffield United (Premier League).
Manchester City vs Sheffield United Predicted XI:
Manchester City possible starting lineup (4-2-31): Ortega; Stones, Dias, Laporte; Lewis, Rodri; Mahrez, Gundogan, De Bruyne, Grealish; Haaland.
Sheffield United possible starting lineup (3-5-2): Foderingham; Ahmedhodzic, Egan, Robinson; Baldock, Berge, Norwood, Fleck, Lowe; McBurnie, Ndiaye.
Statistical preview of the match Manchester City vs Sheffield United:
Manchester City are unbeaten in their last 15 matches.
Manchester City are victorious in their last 4 drawn games against this side.
Sheffield United are without a loss in 6 of their last 8 games.
Manchester City are conceding an average of 0.80 goals per game in their last 5 games.
Manchester City are scoring an average of 3.00 goals per game in their last 5 games.
Manchester City are without a conceded goal in their last 4 games against this foe.
Sheffield United are conceding an average of 0.60 goals per game in their last 5 games.
Sheffield United are scoring an average of 1.40 goals per game in their last 5 games.
Sheffield United have won all four of their FA Cup ties against Manchester City, most recently a 2-1 fourth round victory in the 2007-08 campaign.
City's top scorers: Erling Haaland (48+6), Julian Alvarez (14+4), Phil Foden (13+5), Riyad Mahrez (12+8).
United's top scorers: Iliman Ndiyae (14+9), Oliver McBurnie (13+2), James McAtee (8+5), Sander Berge (6+6).
What has been said before the match:
Coach of City Pep Guardiola ahead of semi final clash with Sheffield United:
"Sheffield when I saw it yesterday when we landed from Munich is quite similar to the way they played under Chris Wilder. Incredible first season. A lot of patterns.
"Two games away from Premier League promotion and it will be an extremely difficult game. For the quality of the set pieces, build up and build the channels. They are so aggressive in the duals. This is the feeling I have. We need to be there. The other side is it's amazing to be here and we can reach the final."
"With this desire to still be in there, your fatigue converts in a positive way. In extra energy. The energy we don't have right now, I think in many games, especially the last game in Munich, always converts into something positive when you still have the desire to fight every game to be there."
"After the game in the locker room, they could not even celebrate because of how exhausted they were. They were incredibly satisfied. Happy to be in the semi-final of the Champions League for three years in a row. The people sit down, talk a little bit, start to dream, have regeneration drinks, use the phone, hug each other, listen to a bit of music.
"We didn't dance. We didn't take photos. We didn't do anything special. We could not have more sequences of passes in Munich that help us rest with the ball. They run a lot."
The Blades' boss Paul Heckingbottom about his team's state before a very important game:
"There is probably no one else on the planet thinking we'll be in the final, but that's not to say we can't do it. We have to approach the game in that way and with the intention of causing an upset."
"This season so far has been great, the position we are in in the league, the FA Cup semi-final, it could end up being a really memorable season in this club's history, but we have to achieve something for that."
"To do that in the FA Cup, we have to get past one of the best teams on the planet. We are going to enjoy it and try to give a really, really good account of ourselves. We know who we are playing, we know their caliber of player and we need them to have an off day and we be at the top of our game."
"How it has allowed me to speak to the players today is, we know what the situation is in the league, we know the position we are in, all that hard work, everything we have done early on has put us in the position where we can relax now."
"That is on Wednesday. We know where we're at. It probably does help, all our attention and focus is on this game, the FA Cup semi-final. But in my opinion, we have approached every game like this."
Manchester City vs Sheffield United Prediction:
Josep Guardiola's team are in terrific form and are crushing all their opponents. Manchester City have scored at least three goals in six of their last seven official meetings. However, with the Citizens operating on three fronts at once, in the match against Sheffield United, Guardiola will be forced to do a rotation. The team had a very gruelling encounter against Munich and the key players need to rest before the title race-pivotal clash against the Gunners. Therefore, the Citizens' defence will likely be experimental (especially considering the injury of Ake). This is a great chance for the Blades to score against the reigning English champions. However, even despite being in good form, lads Paul Heckingbottom have very little chance of winning, City are too formidable even if they use a reserve line-up, and the visitors' possible ceiling is not to lose by a wide margin.
Don`t miss out 👉: Borussia Dortmund vs Eintracht Frankfurt. Prediction and Preview. Probable Lineups, Team News, Stats and more
Parimatch News staff prediction:
We say: Manchester City will win; a match total will be less than 3.5; Sheffield United's individual total will be over 0.5 – Yes.