Manchester City vs Liverpool. Prediction and Preview. Probable Lineups, Team News, Stats, and more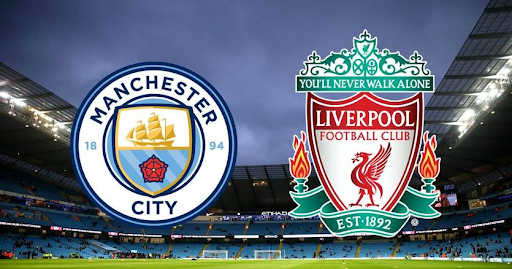 Manchester City F.C. will host Liverpool F.C. in the EFL Championship 1/8 match at the Etihad Stadium. The fixture will take place on Friday, December 23, beginning at 01:30 IST.
European football returns to the big screens with a showdown between the best teams in England in recent years. Three of the EPL top six teams have already been eliminated, so who will join the tourney's misfits club after the fourth round?
Parimatch News will tell you everything you need to know ahead of the upcoming match.
Don`t miss out 👉: 2022 FIFA World Cup Best XI ft. Messi, Mbappe, and more…
Manchester City News & Current Form:
The reigning champions of England have lost points in four games in the English Premier League in 14 games. Guardiola's team drew with Newcastle (3-3) and Aston Villa (1-1). The club also suffered defeats against Liverpool (0-1) and Brentford (1-2). And it was the latter setback that broke their five-game winning streak.
Manchester City headed into the break for the 2022 World Cup in second place in the EPL standings. Lads of Josep Guardiola have picked 32 points and this is five points behind first-placed Arsenal. The big challenge for the Citizens now is to get into the second part of the season as quickly as possible in order to close the gap to the leader in the least amount of time.
After the setback against Brentford, there seems to be no more room for error – they need to be clinical and consistent, picking up 3 points in every game if they are set to win another trophy, which is, after all, the only ambition of the Sky-Blues.
To keep the form, Man City have played only one game played during the break for the Mundial in Qatar, it was against Spanish Girona on December 17 in which Kevin de Bruyne and Erling Haaland contributed to a 2-0 win.
In the League Cup, however, Man City has only made it past one round. In the 1/16 finals, the Citizens took on London Chelsea 2-0 on home soil. Given the rotation in the squad, Josep was not going to try his best in this tournament. However, bearing in mind that the Reds defeated Man City twice during the current season, the Spanish specialist will surely have a desire for revenge in the upcoming meeting.
Guardiola's men are excellent in attack. Since Haaland's arrival, the team have scored 40 goals in 14 Premiership games. Erling has been involved in more than half of the resulting action. He has scored 18 goals and given three assists. By the way, in the 2017/2018 season, which set an EPL efficiency record, the Citizens scored 44 goals in 14 games.
Obviously, the Norwegian forward has not been resting, but training. As it happens, his national team simply can't make it to the World Cup (at least not with just 32 teams participating), so he had to turn into a spectator. But there is no doubt about his motivation after the return of club football. Being a passionate footballer, he's certainly missed it. Plus, he remembers how Liverpool held him back this season – he found rare chances but failed to score. Surely he'll do everything he can to return the 'favor'.
In addition, Haaland is the strongest striker in the top leagues based on average goals. He's scoring 1.2 goals per game, while Kylian Mbappe is only 0.9.
Both teams will be playing their first official game since the last World Cup. Citizens' coach Josep Guardiola is very unhappy with the fixture schedules, given that he has only four or five players available for the game who did not compete in the World Cup in Qatar.
Julian Alvarez is celebrating the victory of Argentina, so he will miss this game. He is, however, a rotational player, playing just 356 minutes in 12 games.
Coach Josep said about victory of Alvarez:
"We are incredibly happy for him [Alvarez]. Congrats to him, Otamendi, Messi, and Argentina. A well-deserved champion. Julian is with us and we are delighted… We have a world champion in our team!"'
Don`t miss out 👉: Lionel Messi finally wins FIFA World Cup despite Mbappe's hat-trick
Liverpool News & Current Form:
Liverpool remains obscure in the Premier League, currently ranked 6th in the table. Injuries have prevented Jurgen Klopp from getting off to a strong start this season.
The team has suffered 4 defeats in 14 league games, 2 of them at the end of October. They have since won their next two domestic league games.
Now it is obvious – the title race for Reds is well over. However, they are obliged to get into the UEFA Champions League next season, to enter the top 4 is just a deal of prestige.
During the break linked to the World Cup in Qatar, the Reds played two friendlies, losing first to France's Lyon (1-3), before defeating AC Milan (4-1).
In this League Cup, the Reds managed to win against Derby County (1-0) in the 1/16 finals on home soil, playing far from the main squad.
This team is known for inconsistent performances. In addition to personnel problems, it is worth mentioning the difficult adaptation period of Darwin Nunez, who was expected to replace one of the longstanding leaders of the attack – Sadio Mane. The Uruguayan has scored only eight goals in 17 games in all official tournaments. 
Liverpool is behind only Manchester City in terms of ball control and attacking activity. However, for the above-mentioned reasons, they are unimpressive in the final third of the pitch. In 14 games, the players have scored 28 goals, nine of them against Bournemouth (9-0).
Manchester City form guide: W-W-W-W-L-W
Liverpool form guide: W-W-D-W-L-W
Manchester City vs Liverpool: Head-To-Head Record:
| | | |
| --- | --- | --- |
| Manchester City | Draw | Liverpool |
| 58 | 56 | 108 |
November 8, 2020: Manchester City 1-1 Liverpool (Premier League);
February 7, 2021: Manchester City 4-1 Liverpool (Premier League);
October 3, 2021: Manchester City 2-2 Liverpool (Premier League);
April 10, 2022: Manchester City 2-2 Liverpool (Premier League);
April 16, 2022: Manchester City 2-3 Liverpool (FA Cup);
July 30, 2022: Manchester City 1-3 Liverpool (FA Community Shield);
October 16, 2022: Manchester City 0-1 Liverpool (Premier League).
Manchester City vs Liverpool Predicted XI:
Manchester City's possible starting lineup (4-3-3): Ortega; Lewis, Katongo, Charles, S. Gomez; Palmer, Gundogan, De Bruyne; Mahrez, Haaland, Borges.
Liverpool's possible starting lineup (4-3-3): Kelleher; Ramsay, J. Gomez, Phillips, Tsimikas; Elliott, Bajcetic, Oxlade-Chamberlain; Salah, Firmino, Carvalho.
Statistical preview of the match Manchester City vs Liverpool:
Manchester City sent 16 players to the World Cup, while Liverpool sent seven. City's players have played a combined 4,624 minutes at the Mundial, while Liverpool's players have played 1,788.
Manchester City have failed to beat Liverpool in five consecutive matches (two draws, three defeats).
Liverpool became the first team to defeat Manchester City in the 2022/23 season. Moreover, Liverpool has won in their 3 recent face-offs.
By losing to Brentford in the last round before the break, Manchester City broke their streak of 11 consecutive victories on their field this season.
City are divinely good offensively at the Etihad, scoring 3.38 goals per game.
Liverpool have won three of their nine away matches in the 2022/23 season (two draws, four defeats).
Liverpool have conceded at least one goal in their last four EPL games.
City's average player's age is 23.7 yrs.
Liverpool's average player's age is 24.5 yrs.
Manchester City remains unbeaten in 7 of their last 9 matches.
Manchester City concedes an average of 0.80 goals per game in their last 5 games.
Liverpool concedes an average of 1.20 goals per game in their last 5 games.
Liverpool scores an average of 2.00 goals per game in their last 5 games.
What has been said before the match:
Liverpool's goalie Caoimhin Kelleher said:
"We can't wait to start the cup game against City now. We had a good time out in Dubai so we're well prepared and all ready to go".
Liverpool's Assistant Manager Pepijn Lijnders said:
"I think it's never a boring game against them. It was never a boring game, both teams will put on a great show, that's for sure".
"They come back with a strong feeling, the ones who are already back, like Hendo, like Trent, you see they take a good energy, a good tempo with them, and confidence with them. So that's important".
"We have one more session to go and today we will see how everybody is physically. The boys who came back earlier look really good but we know they had a long time off – like eight, nine days – which they need".
Josep Guardiola said:
"Step by step people come back. Today six players came back and it's the first time. We are happy they are back and in general they played really well."
"I have the feeling the players who were at the World Cup are in better condition than the players who were here".
"They [players, who didn't go to the World Cup] competed and trained every day, and we had holidays. That's why the most important [thing] was to keep the rhythm and for the players who were not in the World Cup to gain the rhythm".
Manchester City vs Liverpool Prediction:
This game will represent a jewel in the crown of the English League Cup and is worthy of a final. Unfortunately, only one team will qualify further. And now it is Manchester City who deserve it more (at least on paper), being superior to their opponents on all fronts. Guardiola is motivated to get the maximum result in the first match after the international break, and Erling Haaland, hungry for football, is ready to help his mentor reach the objective. There is no time to get a momentum, there is a need to be sharp and convincing right from the beginпing to catch up with Arsenal.
However, despite a lacklustre season, the Reds should not be written off, their experience and skill are in abundance, and the reason for the failure at the beginning of the season seemed to lie in injuries rather than in a systemic malfunction. On top of that, Jurgen Klopp and his lads play great against the Citizens and the recent head-to-head encounters prove it (3 wins went to the Merseysiders).
Most likely, both clubs will be able to field an optimal squad, despite some players who have not fully recovered from the World Cup. The opponents are expected to take to the pitch without their main defenders, and possibly without their 1st-choice goalkeepers. We expect plenty of high-intensity attacks in both ways and the traditional goal exchange, and that's what we'll be focusing our predictions on tonight. What's more, in 4 of the last 5 head-to-head games both clubs have scored.
Parimatch News staff prediction:
We say: both teams to score – Yes.
Don`t miss out 👉: Chennaiyin halt Kerala Blasters' winning streak in thrilling Southern Derby