Manchester City vs Bayern Munich. Prediction and Preview. Probable Lineups, Team News, Stats and more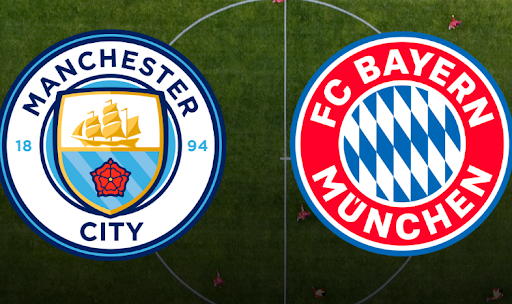 Two European giants, Manchester City and FC Bayern Munich, will face off in a highly anticipated UCL clash, will super-weapon Haaland help Guardiola critting his ex-club to get closer to the desired silverware?
Manchester City FC will host FC Bayern Munich in the UEFA Champions League 1/4 finals match at Etihad Stadium. The fixture will take place on Wednesday, April 12, beginning at 00:30 IST.

What can we expect this Wednesday night? Parimatch News will tell you everything you need to know ahead of the upcoming match.
Manchester City News & Current Form:
Manchester City take on Bayern at home in the first leg of the Champions League quarter-finals. Manchester City are now in fiery form, having won eight games in a row, with the last four of those victories coming by thick and thin, and they have now gone twelve games without defeat. And in the team of Guardiola, there are almost no injured and disqualified players, and the leaders Kevin De Bruyne, Erling Haaland, Jack Grealish have now reached their peak form.
Current City boss Pep Guardiola swapped his place at Bayern Munich for the English league nearly seven years ago and has won almost every trophy possible since, with the exception of the UEFA Champions League. The Citizens are the main favorites to win the famous cup this season, and with eight straight wins in all competitions, confidence should be very high in this first quarter-final game.
Guardiola's men have topped the group stage for the sixth successive time, beating Borussia Dortmund FC, Sevilla FC and FC Copenhagen.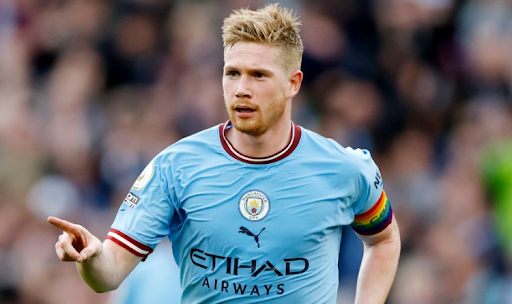 The Blues felt little opposition from RB Leipzig in the 1/8 round of UCL: the first leg in Germany ended in a 1 – 1 draw, but in England, City destroyed the Red Bulls (7 – 0) and Haaland broke even and scored a penta-trick. Thus, he broke the club record of 94 years ago, becoming City's all-time leading scorer in a single season. The Viking has 45 goals in all official tournaments for Manchester City.
A few days after that match, the Norwegian scored three more for Burnley FC in the Emirates FA Cup before picking up a minor injury. However, Erling is now fit and ready to take on his opponents.
He also failed to appear in UEFA EURO 2024 qualifying due to an injury. Guardiola gave more opportunities to Julian Alvarez in the Norwegian's absence. The Argentine has scored three goals in his last four EPL games.
It is worth noting that the Citizens are on an impressive unbeaten run at home in the Champions League: since November 2018, Man City have not lost in 23 straight meetings, with 21 of those wins. And Kevin De Bruyne and company have scored at least two goals in 14 of their previous 16 games at the Etihad.
In terms of home appearances, the Mancunians beat Southampton FC 4 – 1 in the Premier League last round to claim their 21st win, bringing their tally to 67 points, six less than leader Arsenal FC.
Liverpool FC were also thrashed 4 – 1 at home and, after taking revenge for their first-round defeat, City have now played back-to-back games against virtually every top-flight opponent in the EPL apart from Arsenal and Chelsea FC.
If Guardiola's side manage to beat the Gunners at home at the end of April as well, the gap on points lost could be reduced to two, and then a league win is not far off, given that the Londoners could falter. With less than 10 rounds of the Premier League remaining, all teams need to work hard now to get higher in the table.
Benjamin Mendy, who is still involved in legal proceedings, and Phil Foden, who has health problems, will not be able to take to the pitch today.
City's defender Ruben Dias about the team's motivation before the game:
"I guess all of us have a special feeling and taste when it comes to this stage of the season. Obviously, now is the time to be together and be producing – to be out there on the pitch doing what we can do best, every one of us."
"This is the moment to go through or not. I think our team gets fed by these moments and I think that's a very good characteristic to have in our space of work."
"Every year is different. Obviously, also we have different players but one thing is for sure, at least in the last two years I've been here, when we arrive at this stage, we're ready."
"I cannot compare because different players and every year football changes. I can guarantee once again we are here and we will fight for everything."
"We know we're up against a difficult side. Obviously the Premier League is different to Bundesliga. But in the end, in this competition, we know how balanced it will be between us. So, we are very sharp knowing all details will matter."
"We didn't lose the final in 2021, we just got one step closer. I keep these words to myself very close because in the end it's the only way to see it if you really want to keep pursuing it. Every year it's about us getting closer and getting closer and making steps closer and making your name more and more loud. We are still in the pursuit, and we will keep fighting."
Don`t miss out 👉: Bengaluru share spoils with Sreenidi Deccan while Kerala Blasters bulldoze RoundGlass Punjab in Super Cup 2023 Group A
Bayern Munich News & Current Form:
And on the other side is the coach who beat Manchester City in the Champions League final in 2021. It was none other than Thomas Tuchel, then the Chelsea coach. More recently, he has been back at Bayern after the club decided to part ways with Julian Nagelsmann due to intra-club scandals.
The Reds have been eliminated at this stage in the Champions League the last two years in a row, with failure today risking missing out on the semis for three seasons in a row since the 2008/09 tournament. However, the fact that Bayern have been successful in five of their last seven away games against English opponents should be encouraging – the Southerners have had three successes and two peaceful outcomes to their credit.
The Bavarians are excellent away players in the Champions League: 11 of their last 12 away games have not conceded more than one goal. And they have won their last four away clashes by a combined score of 10 – 2.
Bayern have reached the UCL quarter-finals for the 21st time. In the previous two seasons, the Munich side had failed to reach the semi-finals. In 2019/20, however, they did so and the club eventually won the trophy.
Bayern have won eight of their eight games in this Champions League campaign. And in seven of them, the Germans have not conceded a goal. In the 1/8 finals, the Munich side knocked out Paris Saint-Germain (1 – 0, 2 – 0) and the first leg against Paris was the only game in which the German club scored fewer than two goals. The German team beat FC Inter Milan, FC Barcelona and FC Viktoria in the group stage.
Tuchel's ambitions of winning all the trophies of the season after joining Bayern Munich were quickly dispelled when SC Freiburg dropped them 1 – 2 in the DFB-Pokal.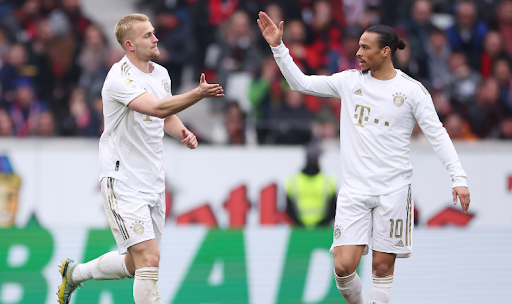 Tuchel said his charges had many good opportunities to score, but always lacked something: a final pass, the right decision, and precision. The German specialist also took responsibility for the disappointing result. He promised to analyze what went wrong and prepare for the next game.
After that, Bayern beat Freiburg away (1 – 0). This time, they showed good team play, but again missed a huge number of chances. At the same time, the Munich side allowed the opponents to mount several sharp counterattacks. Yann Sommer helped out a couple of times. There was also a moment when a Freiburg player shot into an empty net corner from one meter, but hit the post. Interestingly, Matteijs de Ligt scored the winning goal as he struck a powerful long-range shot that hit the post.
In 27 outings, the team has 17 wins and seven peaceful outcomes, equating to 58 points, two more than Borussia Dortmund. Tuchel's debut match since his appointment was against his last club, BVB. Bayern managed to beat Borussia 4 – 2 then. Curiously, some of the players dedicated the victory to Nagelsmann and his assistants.
But Munich's defensive performance is in decline, with Tuchel's side having conceded at least two goals per game in their last four games and losing two of their previous three meetings. Manchester City, meanwhile, have maximized their attacking tempo: Guardiola's side have thrown four goals at Liverpool, six at Burnley and seven at Leipzig, conceding just one. Therefore, the visitors will have to pay special attention to defending their own goal.
Completion problems and inconsistency in the final phase of the attack could well play havoc with the Munich side in the coming match. Manchester City will not forgive mistakes. In addition, the forthcoming encounter takes place at the Citizens' home stadium.
Tuchel also has serious losses: Manuel Neuer and Lukas Hernandez, who have not featured since late last year, are injured. But striker Eric-Maxim Choupo-Moting has recently joined them.
The 34-year-old Cameroonian has had problems with his knee. For that reason, he previously missed the Bundesliga match against Freiburg (1 – 0). However, he has not recovered fully yet.
Striker Thomas Muller shared his opinion on his team's chances against City:
"From a statistical point of view, Man City are probably the toughest team we could get. If we played 10 matches against each other, the odds would probably be very even. Teams coached by Guardiola pose a goal threat in every attack. It takes a lot of strength to deal with them."
Manchester City form guide: W-W-W-W-W-W
Bayern Munich form guide: W-W-L-W-L-W
Manchester City vs Bayern Munich Head-To-Head Record:
| | | |
| --- | --- | --- |
| Manchester City | Draw | Bayern Munich |
| 5 | 0 | 5 |
October 2, 2013: Manchester City 1 – 3 Bayern Munich (UEFA Champions League);
December 10, 2013: Bayern Munich 2 – 3 Manchester City (UEFA Champions League);
September 17, 2014: Bayern Munich 1 – 0 Manchester City (UEFA Champions League);
November 25, 2011: Manchester City 3 – 2 Bayern Munich (UEFA Champions League);
July 20, 2016: Bayern Munich 1 – 0 Manchester City (Club Friendlies);
July 29, 2018: Bayern Munich 2 – 3 Manchester City (International Champions Club);
July 24, 2022: Bayern Munich 0 – 1 Manchester City (Club Friendlies).
Manchester City vs Bayern Munich Predicted XI:
Manchester City possible starting lineup (3-4-2-1): Ederson; Akanji, Ruben Dias, Ake; Stones, Rodri, Bernardo Silva, De Bruyne, Gundogan, Grealish; Haaland.
Bayern Munich possible starting lineup (4-2-3-1): Sommer; Pavard, De Ligt, Upamecano, Davies; Goretzka, Kimmich, Sane, Musiala, Coman; Muller.
Statistical preview of the match Manchester City vs Bayern Munich:
City's First XI average age 28.5 yrs.
Bayern's First XI average age is 26.9 yrs.
Bayern won their last 6 games in the Champions League.
Manchester City are victorious in their last 8 games.
In their last 5 games, Bayern conceded an average of 1.80 goals per game.
In the last 5 games Bayern scored an average of 2.40 goals per game.
Manchester City conceded an average of 0.40 goals per game in their last 5 games.
Manchester City are scoring an average of 4.40 goals per game in their last 5 games.
City's top scorers: Erling Haaland (44 + 5), Julian Alvarez (14 + 4), Phil Foden (13 + 5).
Bayern's top scorers: Eric Choupo-Moting (14 + 2 ), Jamal Musiala (11 + 11), Serge Gnabry (11 + 7), Leroy Sane (11 + 6).
What has been said before the match:
Pep Guardiola ahead of UCL clash with Bayern Munich:
"In my point of view, Bayern is not a team built to just think it is going to happen in the second leg, it's built to come here to win. From my experience when I was there, I had the feeling it doesn't matter where you play, you have to be Bayern Munich and you have to try to win."
"If they defend maybe more than usual it's because we're doing well. But if we are not doing well we are going to defend more than usual. Not because I think the approach of Bayern Munich to sit back, defend 90 mins and make two or three transitions, and after we see what happens at the Allianz Arena. I don't think so but at the same time I don't know what's going to happen."
Boss Pep also praised the new boss of Bayern:
"He's so creative with good build-up and connection, good runners and players who are good in the spaces. He went to Paris and did really well, not just winning the league but getting to the finals of the Champions League. The way they played was good and Chelsea did a good job."
"Both Tuchel and Nagelsmann are so creative with the shape they play. We see with Tuchel, maybe they will do something new tomorrow. We will try to figure out the quality they have in all departments."
"It would've been difficult to play Bayern with Nagelsmann and with Tuchel. We don't pay much attention, we will focus on what we have to improve to do well tomorrow."
Thomas Tuchel needs his team to be brave with such an opponent as City:
"We have to be brave. We have to believe in ourselves, be smart, have tactical solutions and go to the limit of our physical efforts. City have been playing at an absolute top form for weeks."
"We're going to get there with courage, aware that we will need to produce a great performance. The Champions League is a competition where matches are decided on the day. Anything can happen in football when you are ready and when you believe in yourself."
"I've definitely calmed down. But the exception proves the rule, like the incident with Antonio Conte. I may be too big a football fan and love the game too much. It makes no difference whether I'm on the sidelines at 35 or 49. I'm emotional."
"These are definitely the weeks of truth. April and May are important weeks for FC Bayern when there are titles to be won. Normally, the club is used to leading the league and maybe focusing on other competitions, but that's not the case now."
Manchester City vs Bayern Munich Prediction:
We expect the ultimate efforts from the players in this match. Despite the fact that Bayern have had some trepidation lately and the new coach is just settling into the star-studded squad – the Germans are coming to England with very serious intentions and motivation. In this duel, we believe that both squads can turn up the heat, with the nervousness, status and class of the encounter forcing the opponents to take maximum care in their last third, as good defending can be the key to success in such confrontations. And neither of the opponents will want to mess up.
Besides, in two of the last three head-to-head encounters there was no more than one goal scored, will that happen again? There is a fair chance, because Tuchel knows very well what kind of form the coming vis-à-vis sides are in. Bayern, who have seen their centre-backs become players of the match in recent matches, travel to Manchester first and foremost not to lose, playing pragmatically as 'a second fiddle'. And understandably, the statistics for the Citizens are terrifying: their last 4 games have ended with a combined 21-2 score, Pep Guardiola's boys are on fire! Still, the German Machine may try to snatch 1 point, don't underestimate them.
Don`t miss out 👉: Hyderabad starts with a 2-1 win over Aizawl; East Bengal and Odisha share the spoils in a 1-1 encounter
Parimatch News staff prediction:
We say: Man City will not lose and the match total will be less than 3.5 – Yes.