Man City vs Man United. Prediction and Preview. Probable Lineups, Team News, Stats and more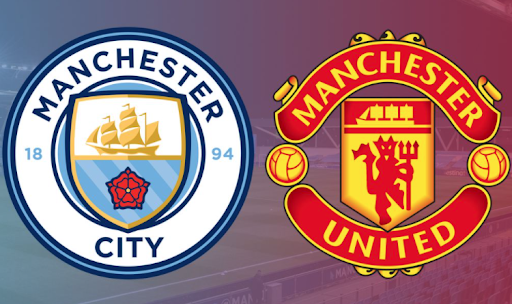 Manchester City will host Manchester United in the 28th round of the English Premier League. The match will take place on March 6, beginning at 22:00 IST.
Another encounter between arch-rivals from Manchester is on the horizon. City and United will be meeting in a head-to-head encounter. While in the old days we could talk about the unpredictability of the outcome, in this season's first match, the Citizens had a total advantage. But the Mancunians were different then, too, and probably remember that result well, not even by the scoreline, but by the helplessness shown by their side – with the previous coach, Ole Gunnar Solskjær, they slipped into a clear crisis.
Now, they are certainly willing to put up a fight, not only because of the prestige, but also because of the tournament situation – the battle for the top four is in full swing.
Can Ralf Ragnick surprise Pep Guardiola, do the Red Devils have a chance to snatch points? Let's get to the bottom of it.
Manchester City News & Current Form:
From the start of the calendar year, many analysts began to give Manchester City first place with regard to the league title. This confidence was instilled by the Citizens' winning ways. However, there were two unexpected setbacks. First, a 1-1 draw away to Southampton in January and then, in February, a 2-3 home defeat by Tottenham. These results did not seem to make a difference on a bigger scale, but on the tactical level, Liverpool approached City and there is only 3 points difference as of now. The intrigue for the Premier League title has been revived once again, thanks to a winning run by the Merseysiders and the Sky Blue's unexpected setbacks. Now there is no room for errors.
Still, on the surface, things still look good for Josep Guardiola's team. The squad is stable and he rotates it expertly. The failures can be put down to Manchester City's participation in several tournaments at the same time. In the last couple of months, the team made it through two rounds of the FA Cup, beating first Swindon Town 4-1 and then Championship leaders Fulham. In the middle of the week, in the fifth round of the EFL Cup, there was an away game against English second division outsider Peterborough United. The outcome is another 2-0 win for the Citizens.
Another tournament, the Champions League, has been resumed too. Manchester City met with Sporting Lisbon in the play-offs and, in the first leg, they have already solved all the questions concerning their progression to the next stage of the tournament with a 5-0 win. Guardiola's charges approach the match against their fellow countrymen with the full concentration, as they need the points to consolidate their leading position in the championship.
Unavailable players: Benjamin Mendy has been charged with an offence. Ruben Dias is questionable because of an injury.
Don`t miss out 👉: Middlesbrough sensationally stun Spurs in extra time to reach FA Cup quarterfinals
Manchester United News & Current Form:
The Manchester United boys would surely prefer to forget the result of the first match against their rivals. Now there is a good chance to rehabilitate themselves in the eyes of their fans. Unlike their neighbours, things have not gone smoothly for United this season. First, a strong start, the lead in the standings, praise for Sir Alex Ferguson's successor coach Ole Gunnar Solskjær. However, this did not last long. The Red Devils were soon plagued by poor results. The management decided to replace the head coach, and the position was taken by German specialist Ralf Rangnick.
It cannot be said that the results dramatically improved after that move, but the situation stabilized. The Premier League ambitions for this season are long forgotten, but the battle for a place in the top four is well underway. In the Premiership this year, the Mancunians only lost once – 0-1 at home to Wolverhampton on 3rd January. Since then, eight games have been played, with four wins and the same number of draws. Manchester United are now ahead of Arsenal and Tottenham, but they have three and two games in hand respectively, so the position is very slippery.
The Red Devils are eliminated from all domestic cups, only the Champions League is left. In their first leg, the English drew 1-1 with Atlético de Madrid in the away game. So, for now, all their energies can be thrown into the EPL.
Mason Greenwood and Edinson Cavani both will be out.
Manchester City season form guide (all competitions): W-W-W-L-W-W
Manchester United season form guide (all competitions): D-D-W-W-D-D
Manchester City vs Manchester United Head-To-Head Record:
| | | |
| --- | --- | --- |
| Manchester City | Draw | Manchester United |
| 56 | 53 | 77 |
The next-door neighbours have been playing each other for 131 years. Interestingly, since 2017, the teams have played each other 13 times and only once there has been a peaceful outcome. All this speaks volumes about the uncompromising nature of these clubs' duels. And overall, the teams have scored six victories each in that period.
Manchester City vs Manchester United Predicted XI:
Manchester City possible starting lineup: Ederson; Walker, Stones, Laporte, Cancelo; Silva, Rodri, De Bruyne; Mahrez, Foden, Sterling
Manchester United possible starting lineup: De Gea; Wan-Bissaka, Lindelof, Varane, Telles; Pogba, McTominay; Elanga, Fernandes, Sancho; Ronaldo
Statistical preview of the match Manchester City vs Manchester United:
Manchester City have won 15 of their last 17 Premier League games (D1, L1).
Manchester City have managed to score in their last 11 consecutive home games. In nine of them, they have scored at least twice.
Pep Guardiola has lost four home games versus Manchester United, more than against any other opponent in his managerial career.
In their last 6 head-to-head encounters in the EPL, the teams have not scored more than 3 goals in total.
Manchester United are unbeaten in eight Premier League games (W4, D4), the longest current run without defeat in the division.
Manchester United have not lost on the road since 20 November last year.
The Reds have scored in 20 consecutive away matches in all competitions since a 0-0 draw at Leeds in April 2021.
What has been said before the match:
Pep Guardiola agrees that in recent times, there has been a trend for City to win at Old Trafford more often, such as in the recent match:
"It's true we won a lot there more than here, but there is no specific reason for that. It's happened, but in all the games we were proposing more in attack and we were punished on the counter attack, which is there strength and their quality." he said at his pre-match press conference.
"When they can run with Cristiano Ronaldo, Anthony Elanga, Marcus Rashford, Jadon Sancho, they are unstoppable. They are faster, quicker and that's why we are going to defend for the first time deeper and use the counter-attack for 90 minutes."
"Football must be played with emotion, otherwise it would be boring. It has to be played with energy and passion, but you have to control emotions, and this is the most important thing."
"I know how important the derby is for our fans but we don't play to win the derby, we play to win the Premier League. Winning the Derby helps us to win the Premier League, so nothing changes. I want to win it because I know how close our opponents are. We have to win nearly all the games to be champions. We know exactly what we have to do, but it is not for the pleasure to win [the derby] and that's all.
"In previous seasons we have lost to United at home and still win the Premier League. That's OK. I will sign right now to lose on Sunday and still win the Premier League. It's not a cup game. It's 38 games, so just play the game. Good vibe, good energy on the pitch. I don't see the table and see United 19 points behind us. I see them and think they are good because they are. That's all."
Manchester United interim boss Ralf Rangnick revealed his plan for the game:
"We know that we are playing one of the best if not the best team in the world, in Europe. They have developed well since he arrived here. The same thing happened when he was at Bayern Munich and at Barcelona, so he is one of the best most influential managers of the last 10, 15 years. We know what type of team, what style of football we are facing and that is why it will be about a lot of tactical discipline. It will be a lot of defensive work necessary, a lot of sprinting, running with the ball against the ball, waiting for transitional moments and then taking our chances. This is what it is all about."
"In the end it is about control, controlling the game, about not letting them play and having the ball just without because this is what they're looking for. They're looking to create an overload of players in half-spaces, even with their goalkeeper playing like a centre-back with at least one of their full-backs playing in a number six midfield position, and playing with a false nine always dropping back into midfield. We are fully aware with the idea of how they play, and for us it is about always finding moments when we can put them under pressure, where we hopefully can take the ball away from them, and hopefully take advantage of those transitional moments. Some teams in the last couple of weeks and months could do that. It is up to us on Sunday to show that we can do that."
Manchester City vs Manchester United Prediction:
The victory is crucial for both teams. There is no room for mistakes for City as Liverpool are right at the back. And Manchester United risk missing out on the Eurocups next season as they have very difficult calendar ahead with really tough oppontnts – the Red Devils must seize every opportunity to gain points.
City have no problem with the quality of their game and their nerves, so they should be serious about the remaining games. Therefore there should be no problems with their attitude and display.
One would think that MU could pull off a feat as they have won their last three away games against Citizens. But that team looked more lively under Solskjaer that days. The players' eyes were literally burning. Even when losing to teams of a higher level, they managed to keep their heads above the ground. Now you can't see that and often a lot depends on the individual impacts rather than the team as a whole. When a team depends on occasional outbursts from Pogba, Bruno, Ronaldo, you can hardly expect anything good. We don't think there will be any surprises this time and City will prevail.
Don`t miss out 👉: Ukraine invasion: Abramovich to sell Chelsea as the UK MPs call for harder sanction on oligarchs. Revealing details
We say: Manchester City to win and the match total less than 4.5 – Yes.